Sushi Time! (original art)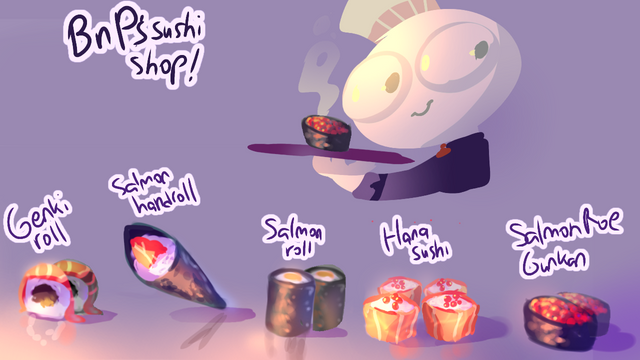 What's up guys, Maya here back with an another uh... Thing..
Its a simple thing with food! I mean who doesn't like food? Especially sushiii X_X I want moreee.
I drew this when I was with my mom and there was a free sushi while we wait in line for free sushi because I wanted sushi and the sushi was very expensive aaghhh.
So I got a menu of the sushi and it looked so nice I wanna try some of them out when I actually am rich someday XD yayaayayya. (Making this post makes me crave for more sushi aaaaaaa whyy)
Anyways heres some process.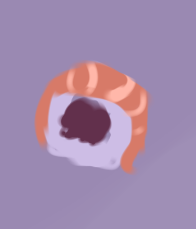 1.) Sketching and refferencing the sushi (from a picture)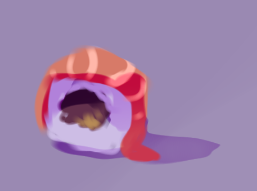 2.) Adding shading and details (also trying to make the colors blend in the bg because its purple so I tried to make it red-ish blue tone.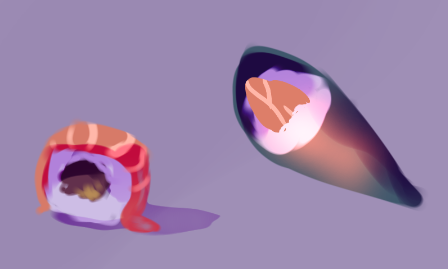 3.) I added an another type of sushi, basically use blending layer add for the lighting.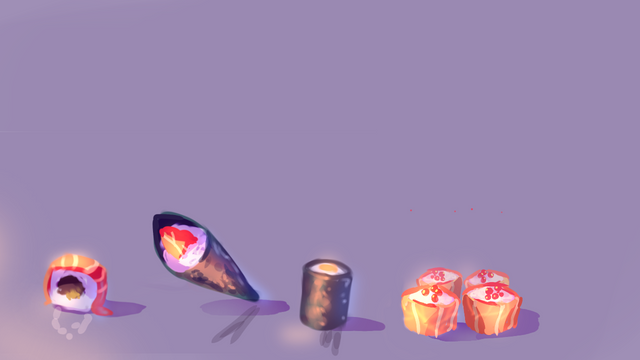 4.) repeat it over and over and over and over again with all types of sushi.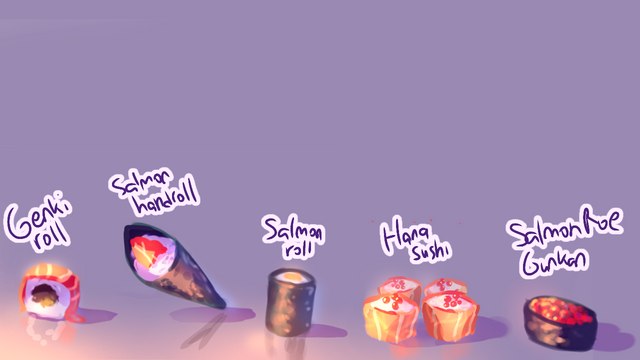 5.) and I added an another sushi because I find it delicous.. I want one AAAAA UMU.
Also me and @turtledancedaily was arguing about the name of the Hana sushi XD when I sent this to him but I literally named it after the menu I saw. Rip I'm not weeb enough to know my sushi ya fricc.
ANDD FINISHED!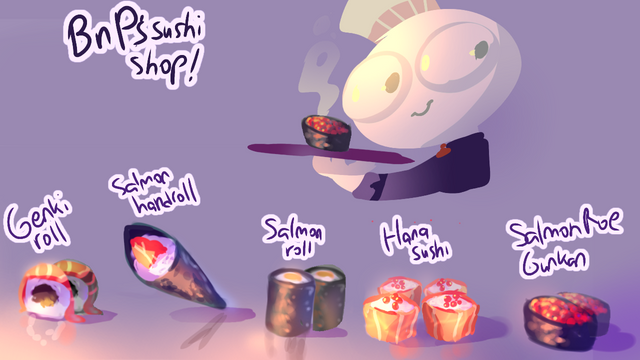 Finally I added BNP (black and peep) and reflection..
Also if that thing next to "Finally" that was supposed to be number 6. But Idk why it's number one but okee.
Also Sorry this isn't a big thing or like some kind of master piece or anything XD working on like 2 animatics and a comic maybe aaaaaa why do I stack up my ideas and procrastinate on it X_X

And thats all for today folks see ya!
heres my instagram https://www.instagram.com/realmaya525/
B l eh g e https://discord.gg/evN5mta