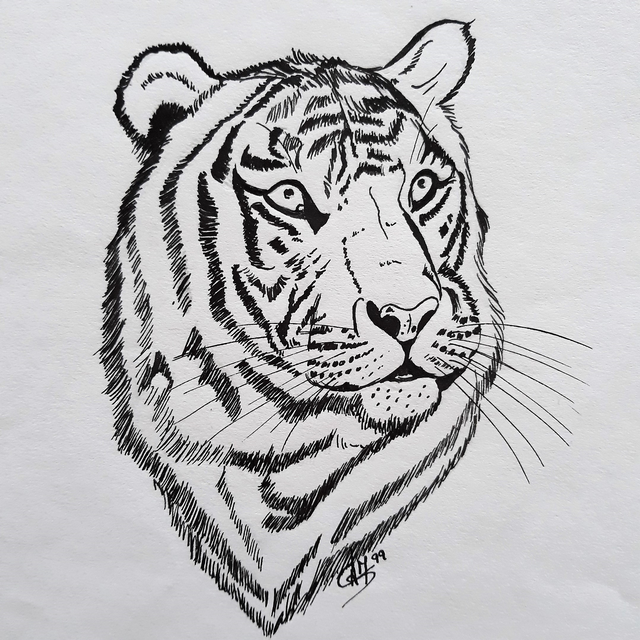 dessin à l'encre de Chine - drawing in India ink
Je pense l'avoir déjà dit, j'aime les chats, ou plutôt les félins. Le tigre est vraiment un animal que j'admire alors je l'ai dessiné. Après tout c'est un gros chat mais quelle majesté !
J'avais réalisé celui-ci afin qu'il figure sur les courriers d'une boîte où j'ai travaillé dans le temps sorte de logo donc.
J'en profite pour ajouter une photo de l'animal, je ne peux pas résister...
I think I already said, I like cats, or rather felines. The tiger is really an animal that I admire so I drew it. After all, it's a big cat, but what a majesty!
I realized this one so that it appears on paperhead of a small company where I worked in the time, a kind of logo therefore.
I take the opportunity to add a photo of the animal, I can not resist ...