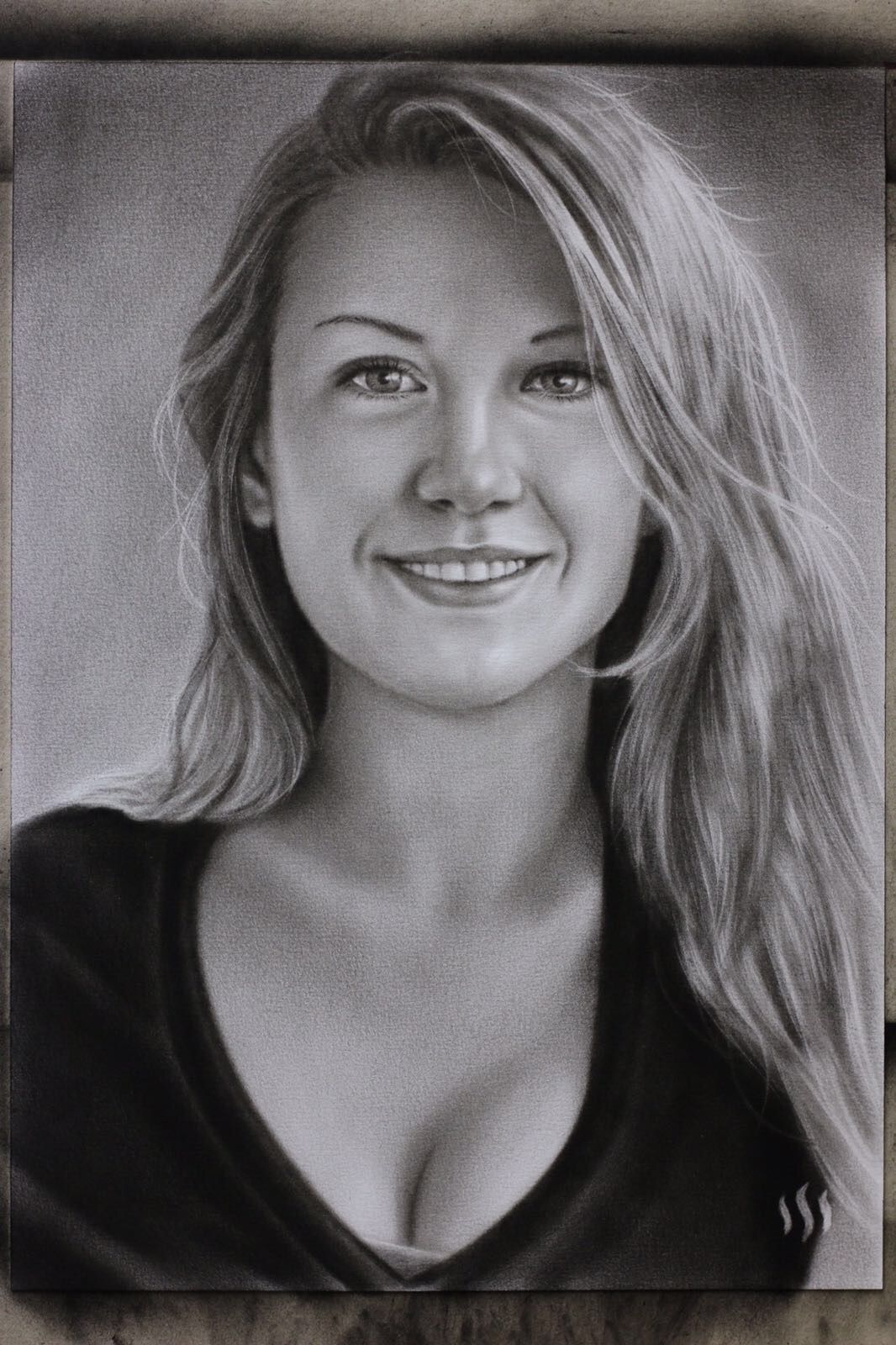 Hello Steemians!
I was thinking the other day about people i follow in here. I must admit that there is one person that makes me smile when i watch her videos and blog. And that's @heiditravels :)
I am an active crypto investor for about 3 years now and i really like the way you simplify crypto to the general public. The way you explain things bring more people into what is called cryptocurrency :)
Last but not least, you make this place prettier everyday :)
So i decided to drawing a charcoal portrait of you, and took a profile photo you are using as a model for that.
It started all with outlining everything :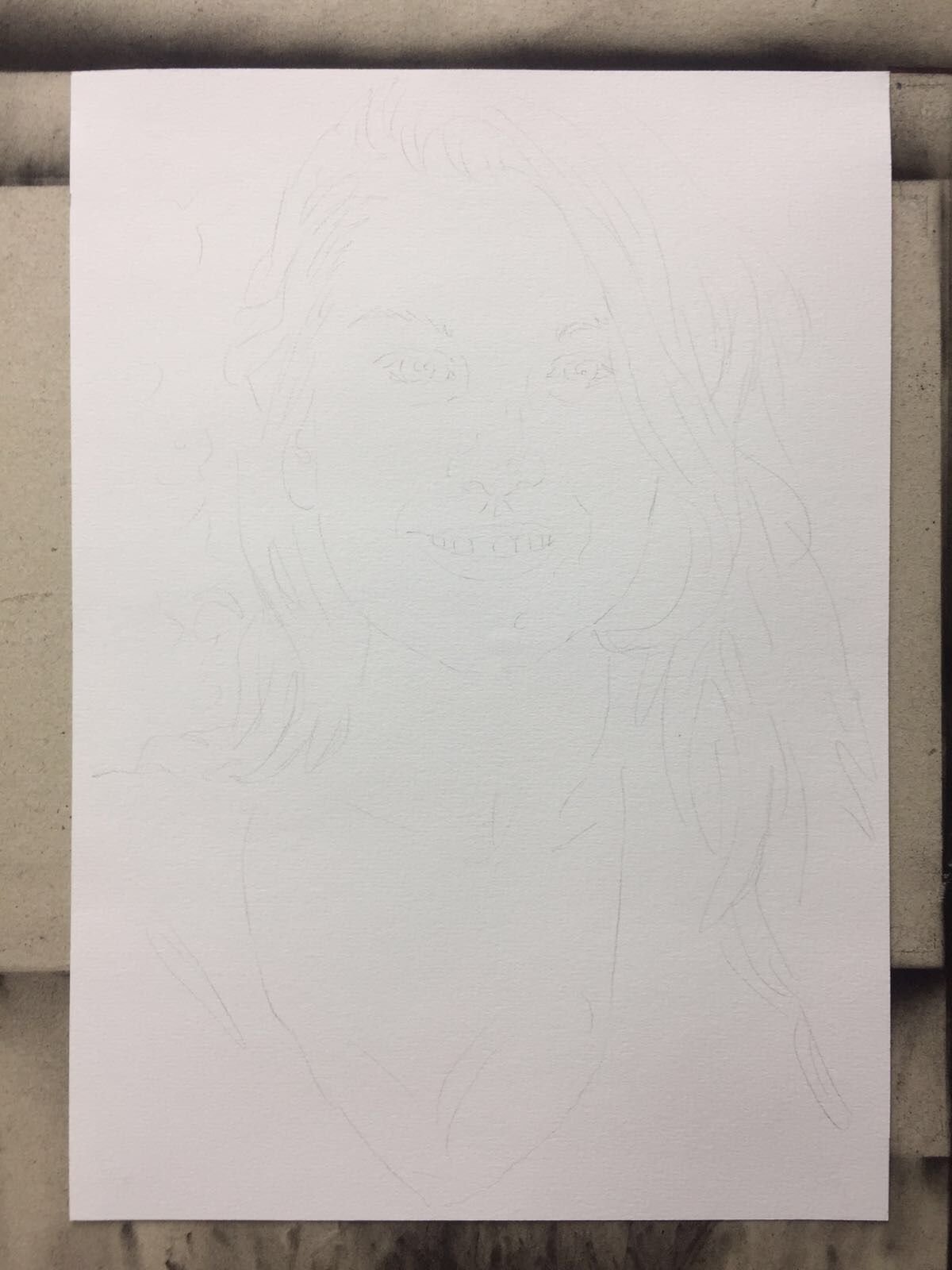 Then slowly starting to build up contour, especially in the upper face/hair :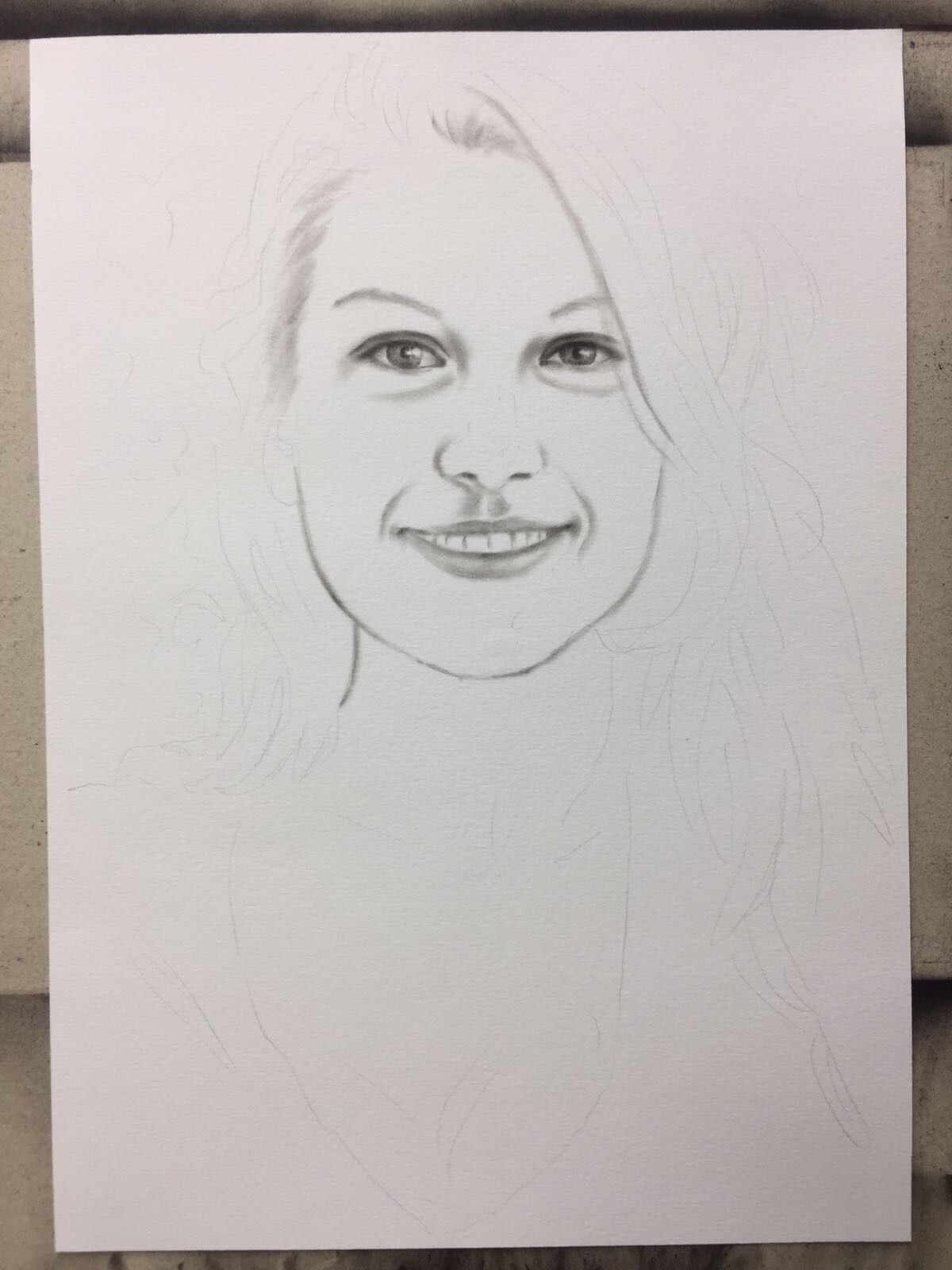 I start to fill in with shades, but nothing is near to final at this point. It just gives you an idea for everything to follow: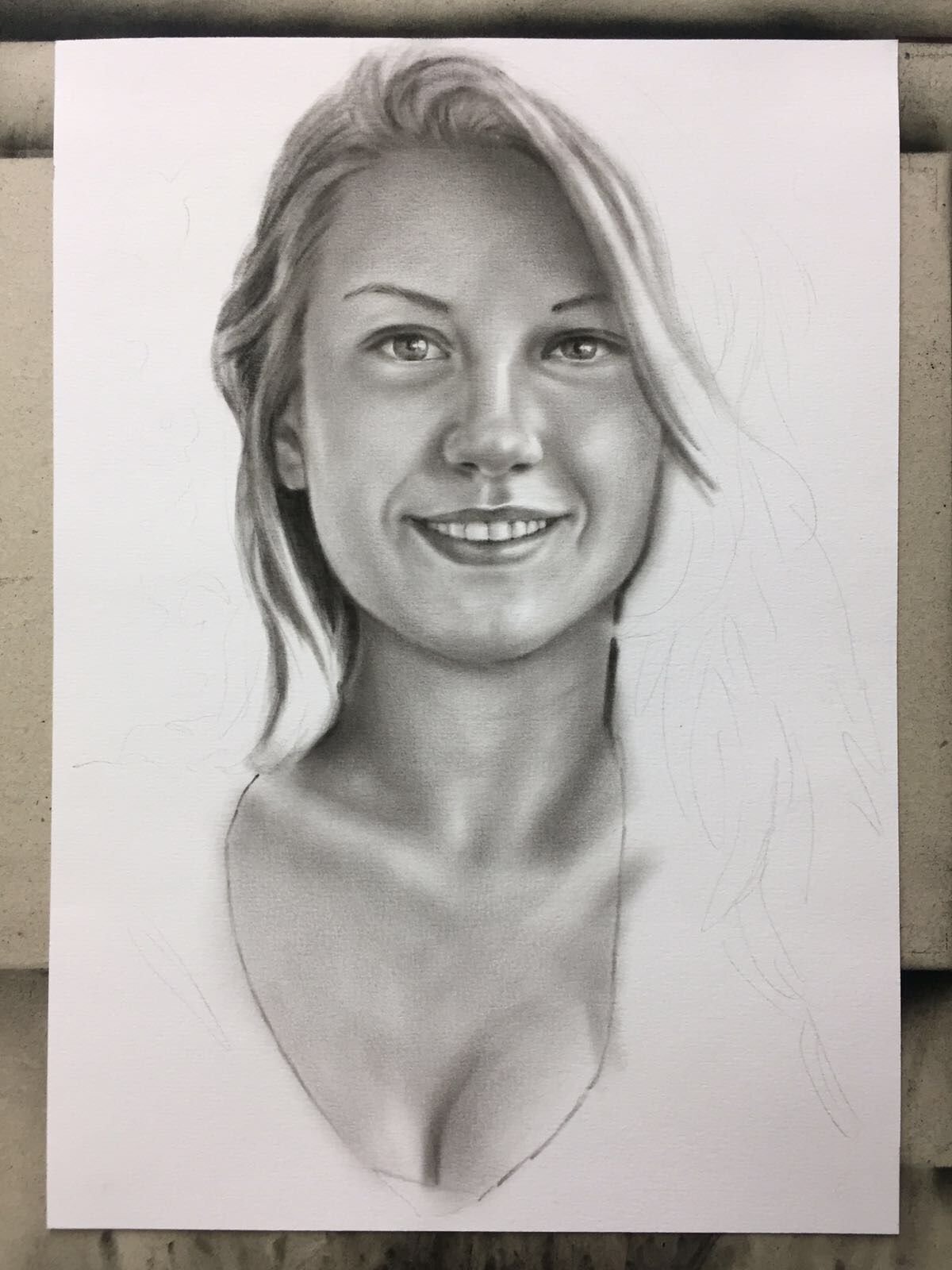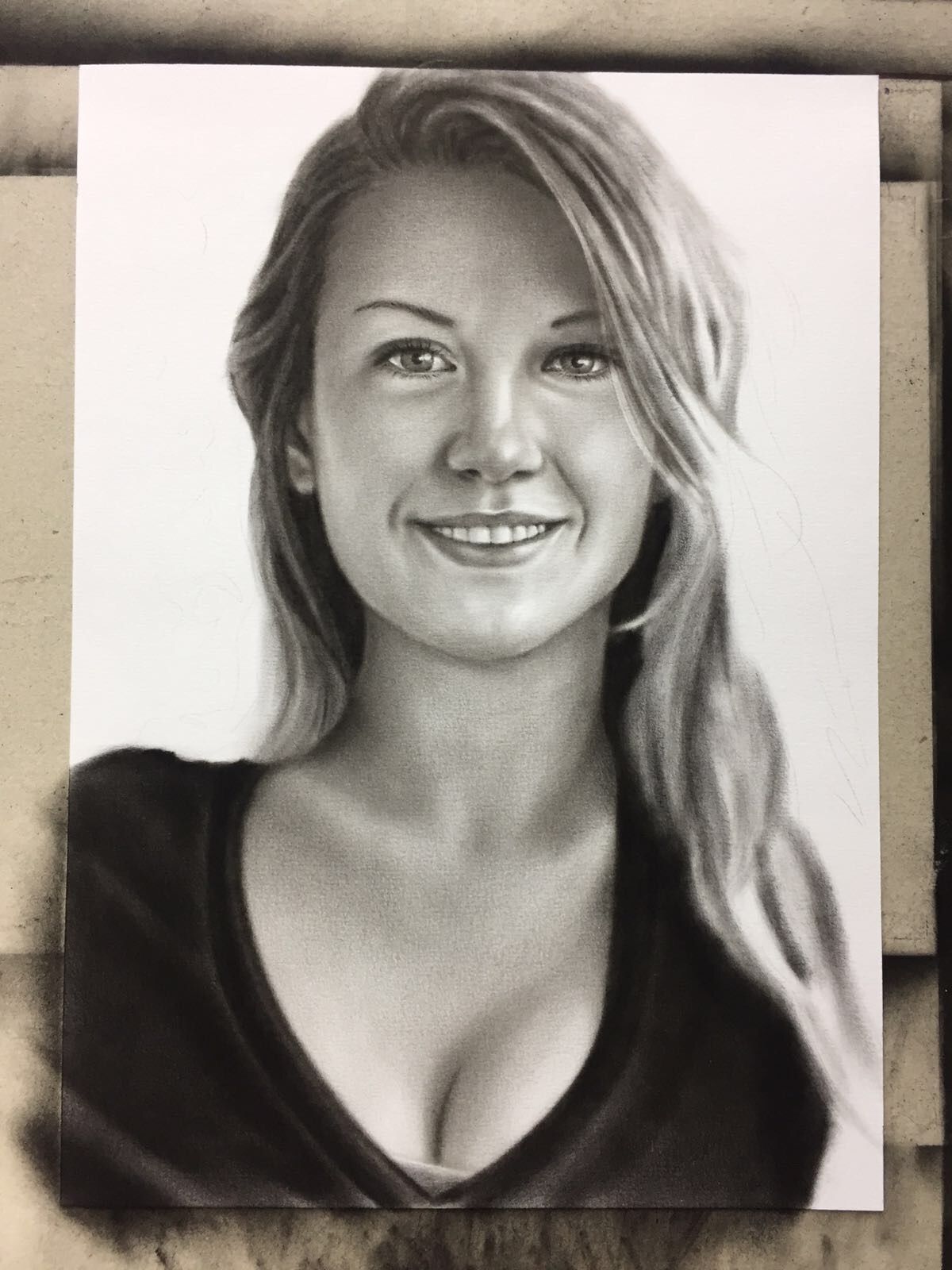 Now it is taking a better shape isn't it :P
Working on the background and touching up many areas for correction, adding/removing shades etc... :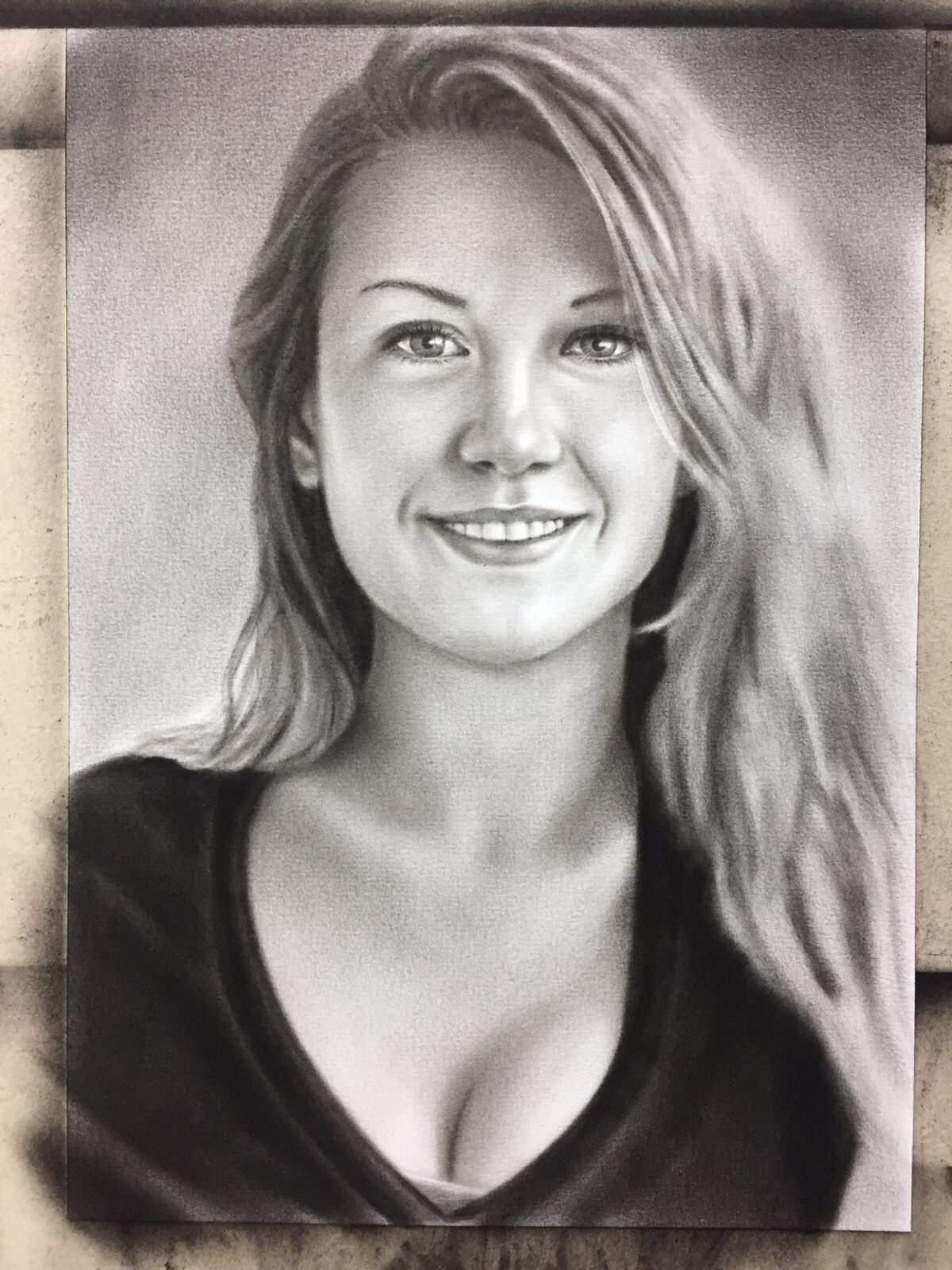 After considerable time, i can say i'm happy with the outcome, here is the final result :) ( I added the Steemit logo as a signature on the bottom right :) )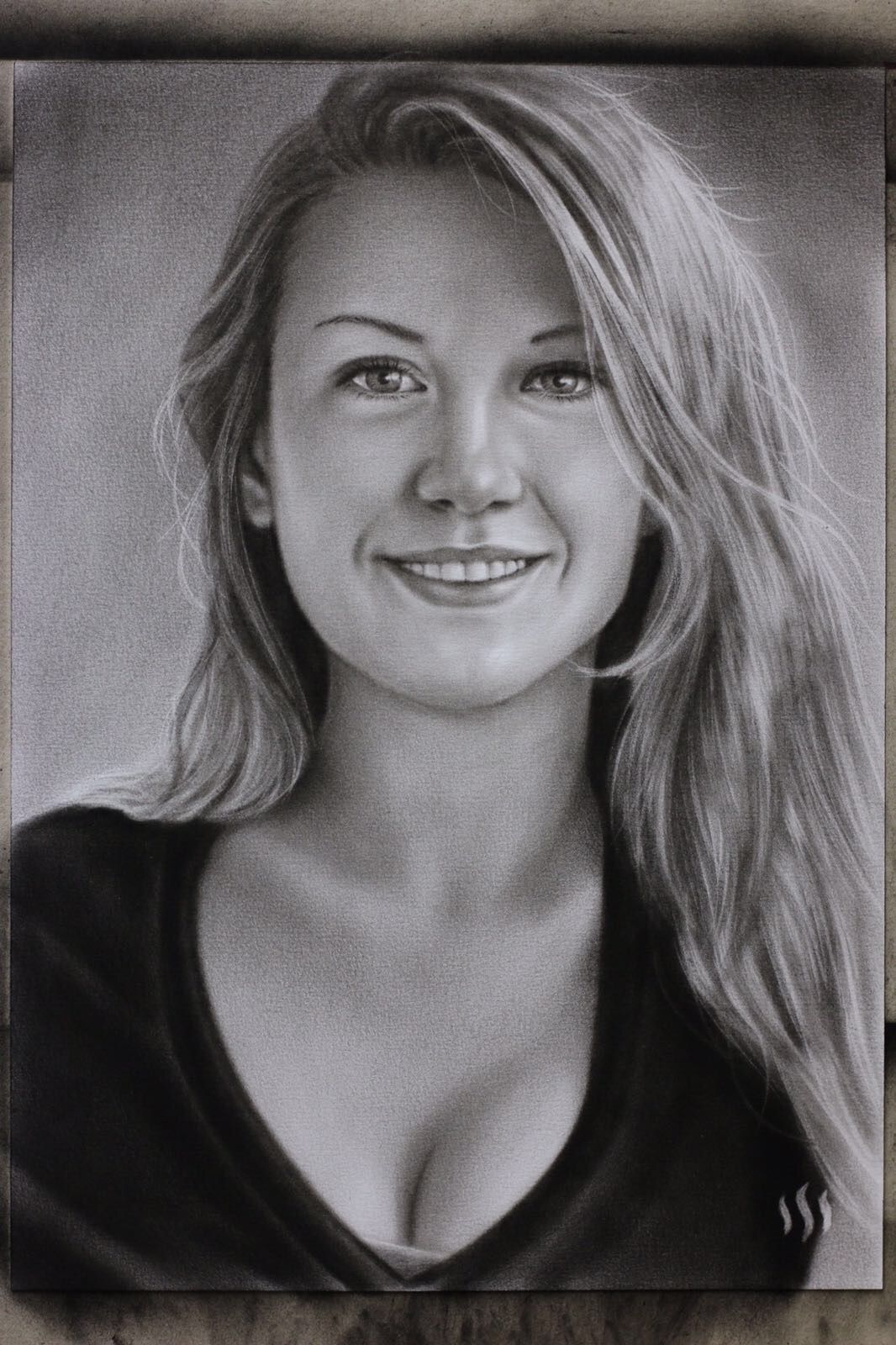 I really you will like it @heiditravels :) If you were impressed, feel free to resteem this on your profile and will be happy to have you as a follower too :)
Keep the good work and keep shiny on Steemit :)
If you liked this, make sure to support by upvoting, commenting and following!