Three Friends, pencil and fineliner on paper, 20 x 14 cm.
My last drawing (see previous posting), I had already started at home, but this one I've made by Peter @gric. For me, it's always interesting to see how far my experiences and feelings are included into my works. Like in this drawing.
Last week I spend a couple of beautiful and harmonious days with 2 fellow artists, that's why the title :) Three friends.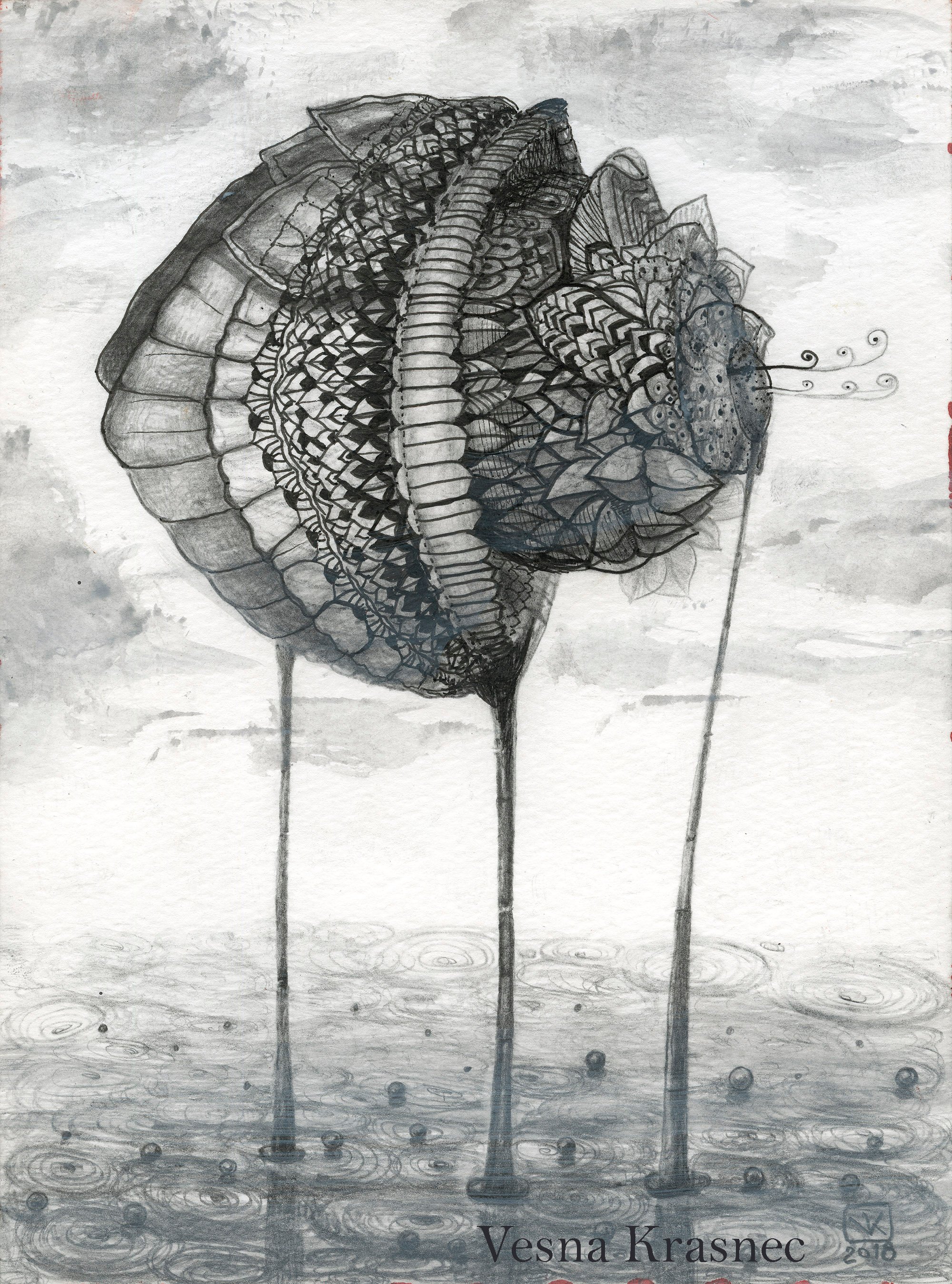 Details: