Another bee painting
Hello!
I have made another bee painting! And I am happy to share them to you all!

This is with plain what background which can be edited with a quote and resized.
I have the one with a blue background
If you want to check my reference click this link
Image source: https://www.deviantart.com/sweepingshadows/art/Bumblebee-On-Peach-Blossom-I-673932163
Some process video and photos
nc_ohc=ICLgHKo_6osAX_MpJp&_nc_ht=scontent.fmnl3-2.fna&oh=9ad020d81abc0b619744b8e2b0d637ce&oe=5F914C0C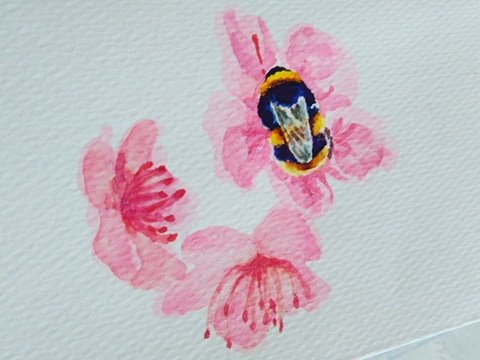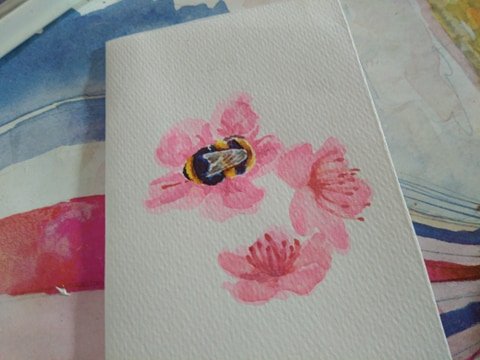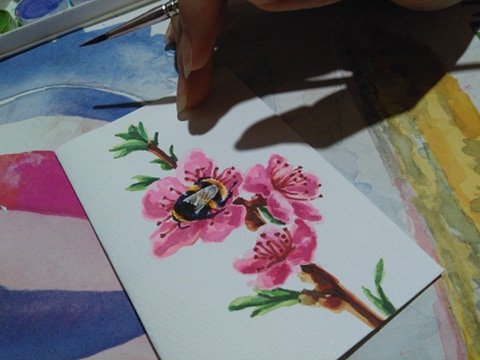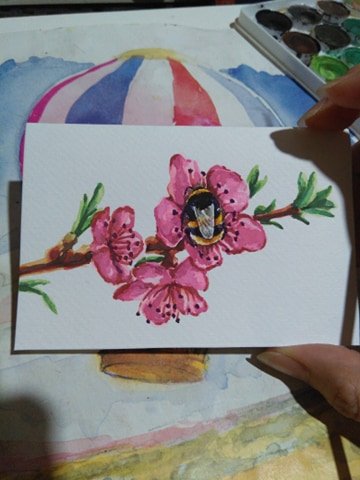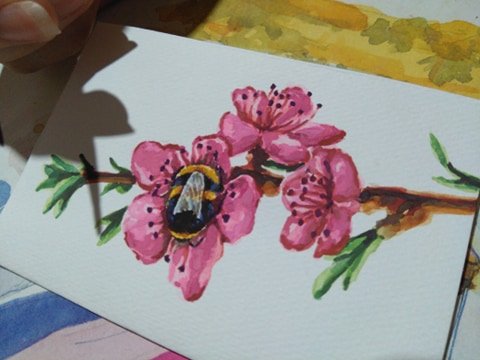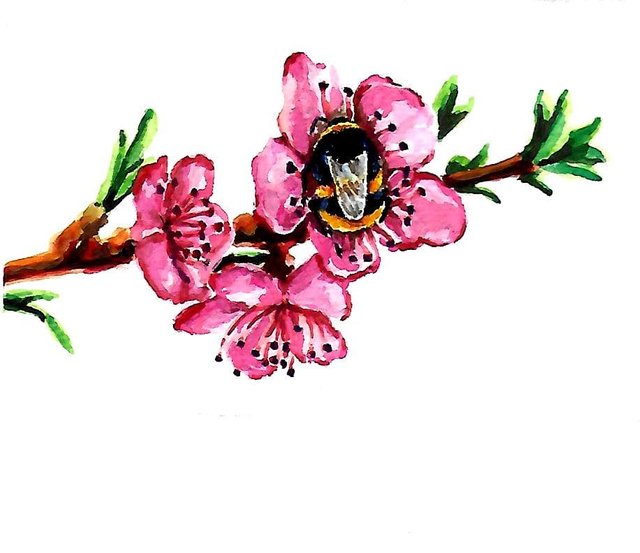 Bee Quotes we need to read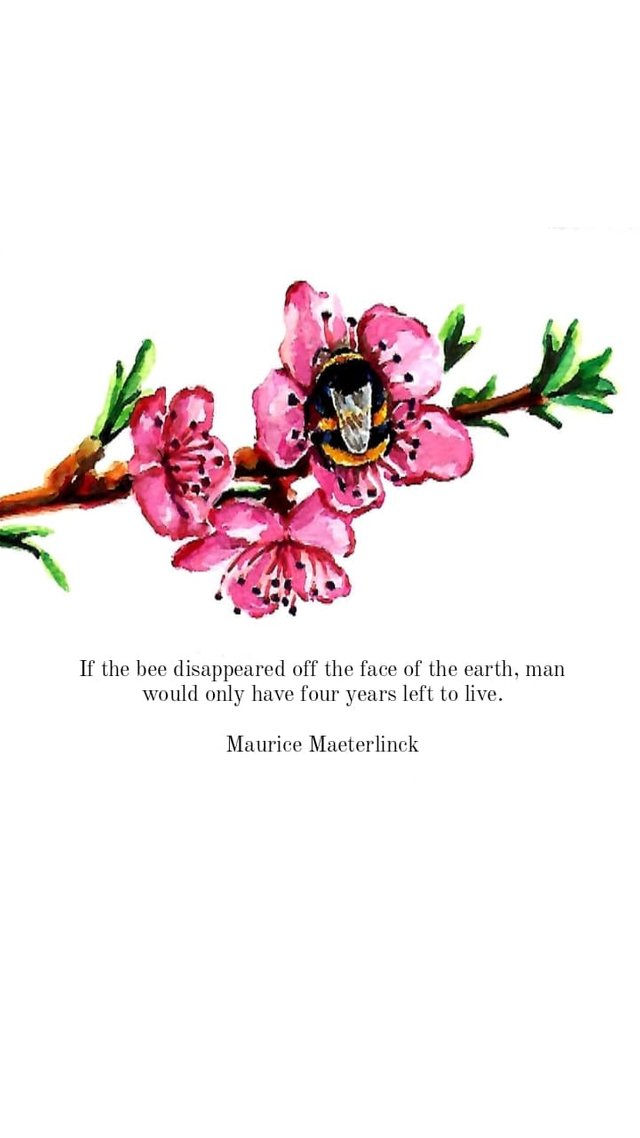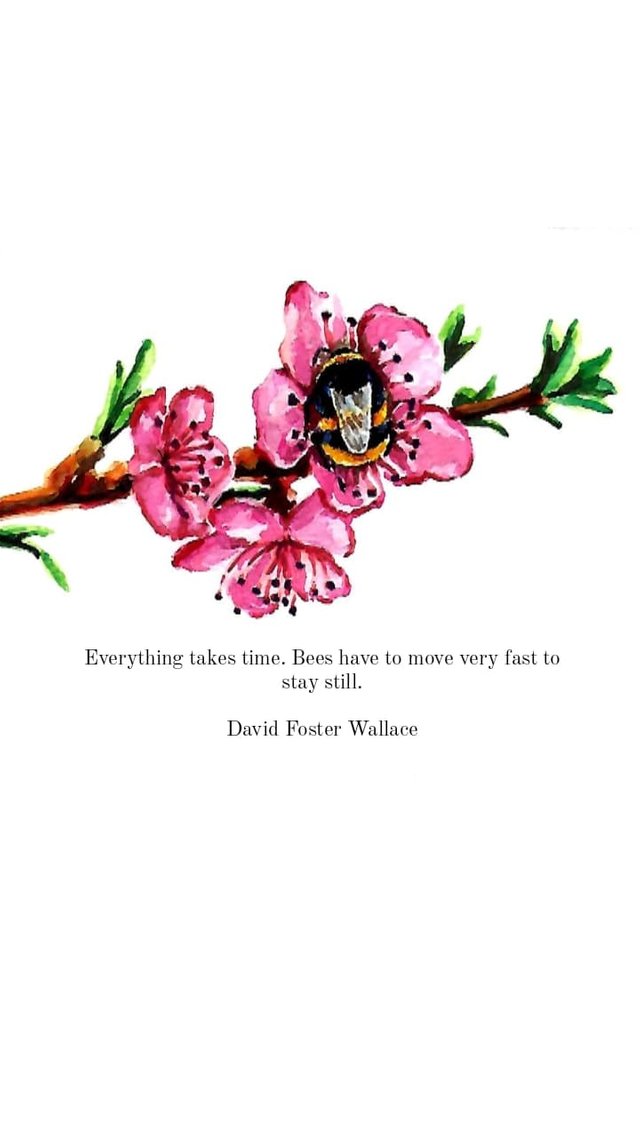 I have not made quotes for the version with a background but I hope you like my art!
My other insect works from the past few weeks
I am happy to create and raise appreciation for our pollinators. I also like to explore watercolor techniques and see the outcome where bright colors mix and harmonize.
I hope your time at home is spent with a dash of creativity!
Thank you very much!
Jacinta
+ JMJ + + AMDG +