Hi steemians! Anime time!!! This is senbazuru legend of Japan. If one folds a thousand paper cranes or origami cranes and hangs them in strings, his wish will be granted by the gods. I drew my original character Yuki Aoyama with lots of paper cranes. This is for Philippine Japan festival 2017 anime drawing contest, although this is just city wide . I didn't really draw a thousand cranes but I will add more if I can. If time permits.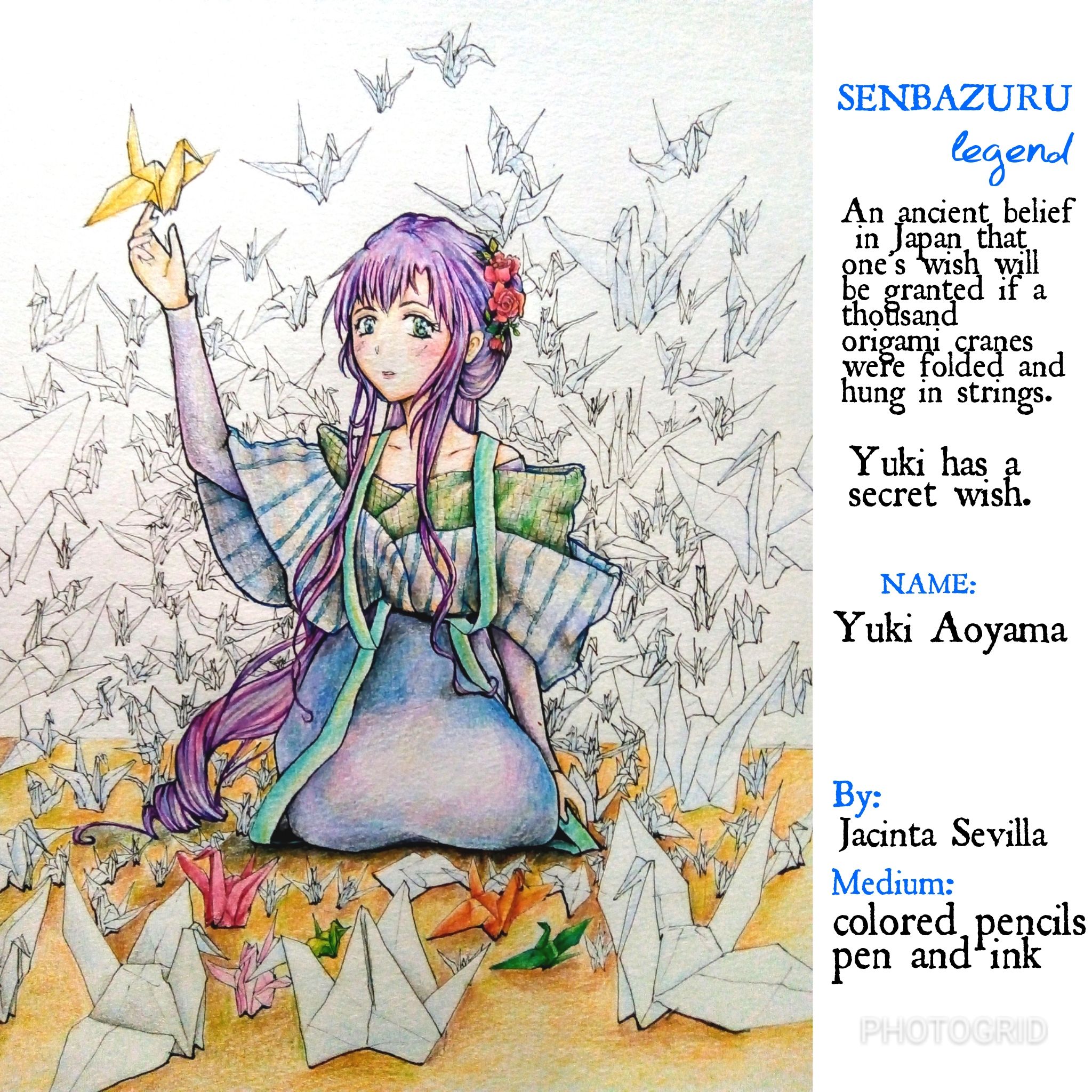 Here's work in progress photos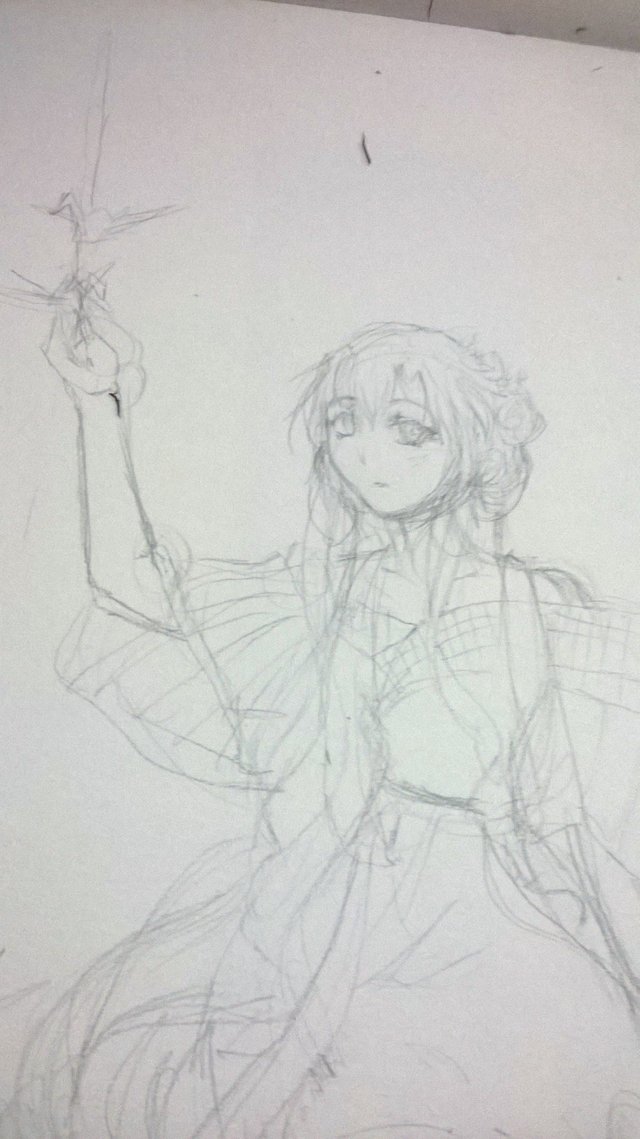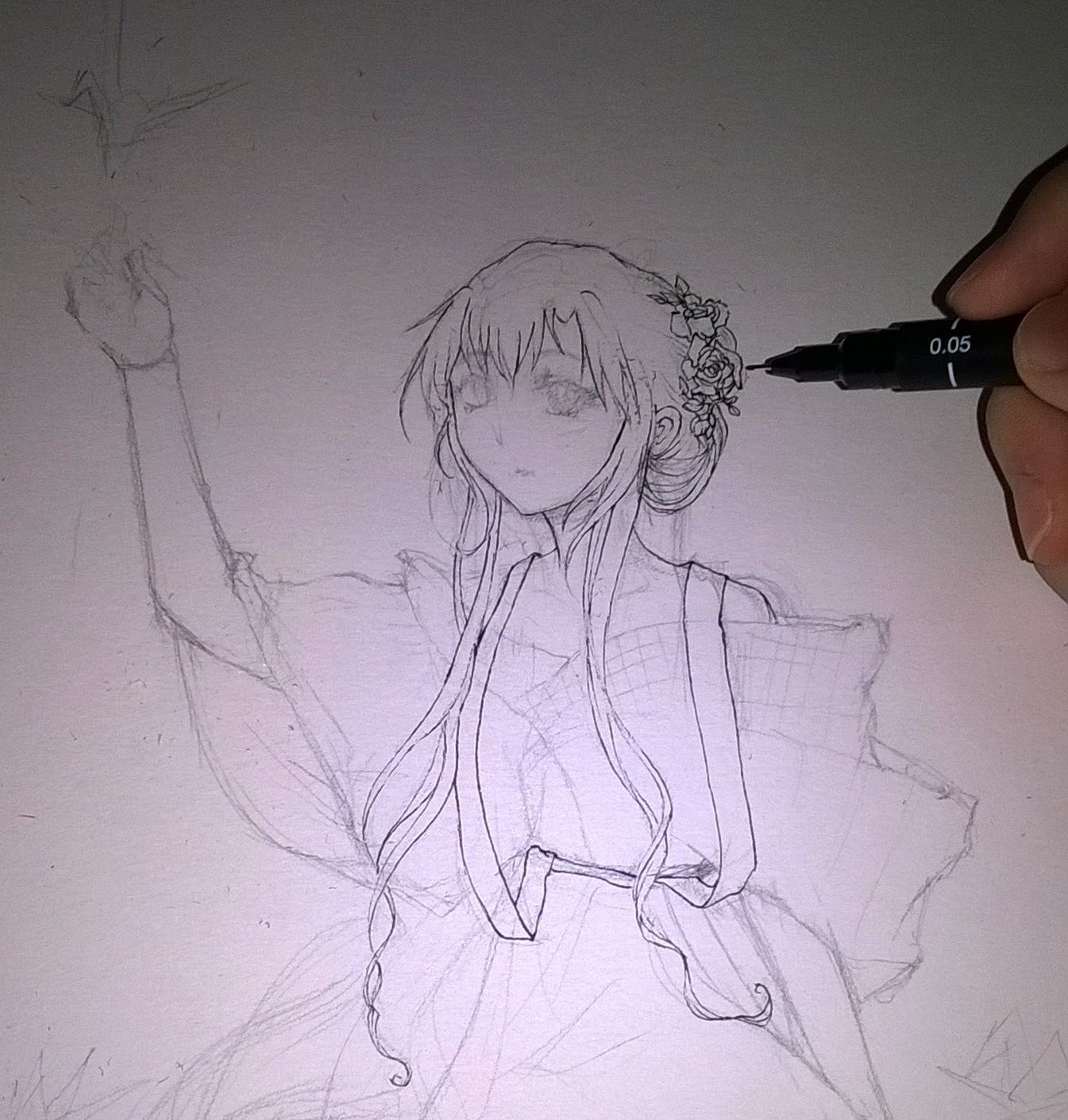 ![WP_20171007_002.jpg]
(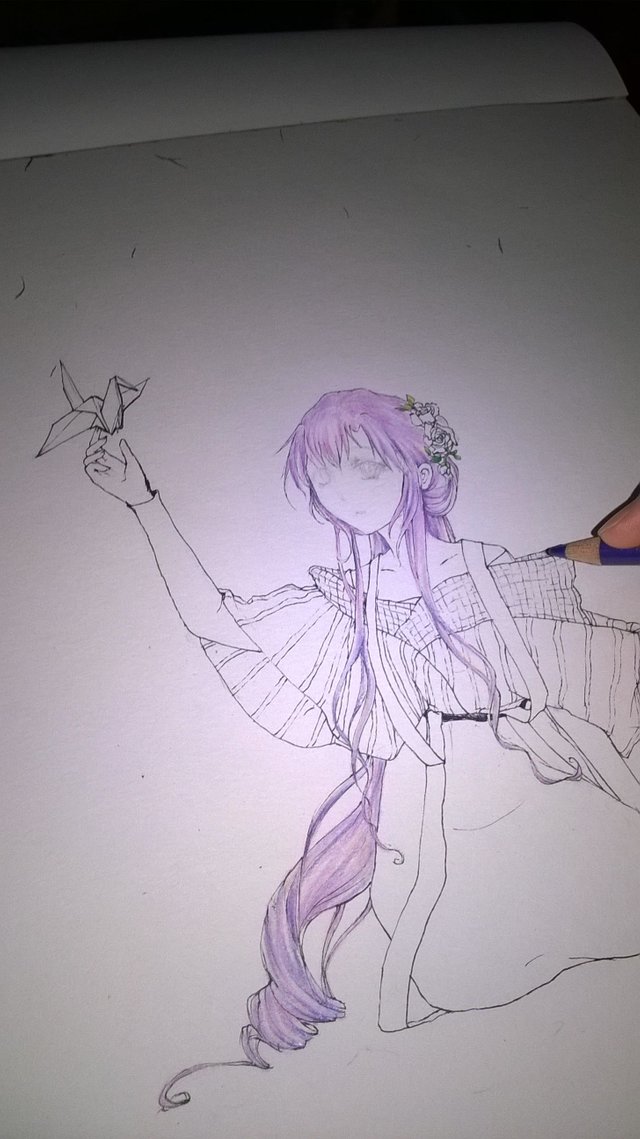 )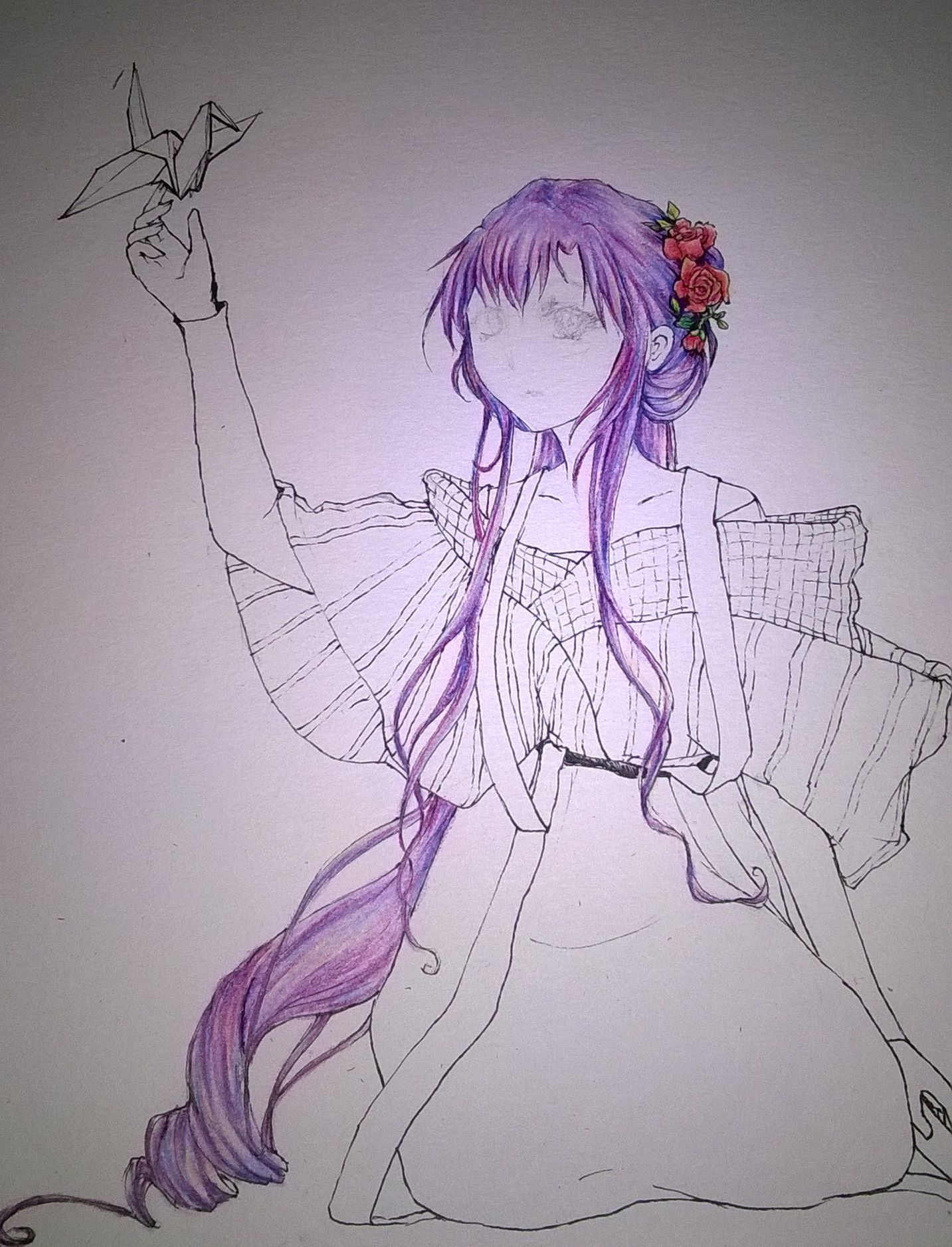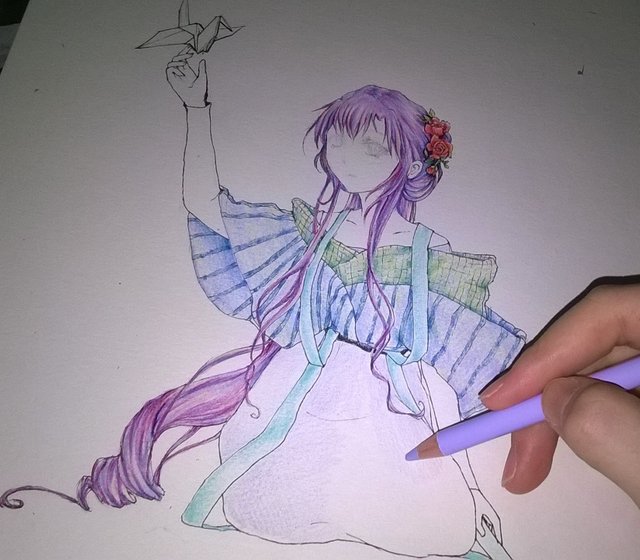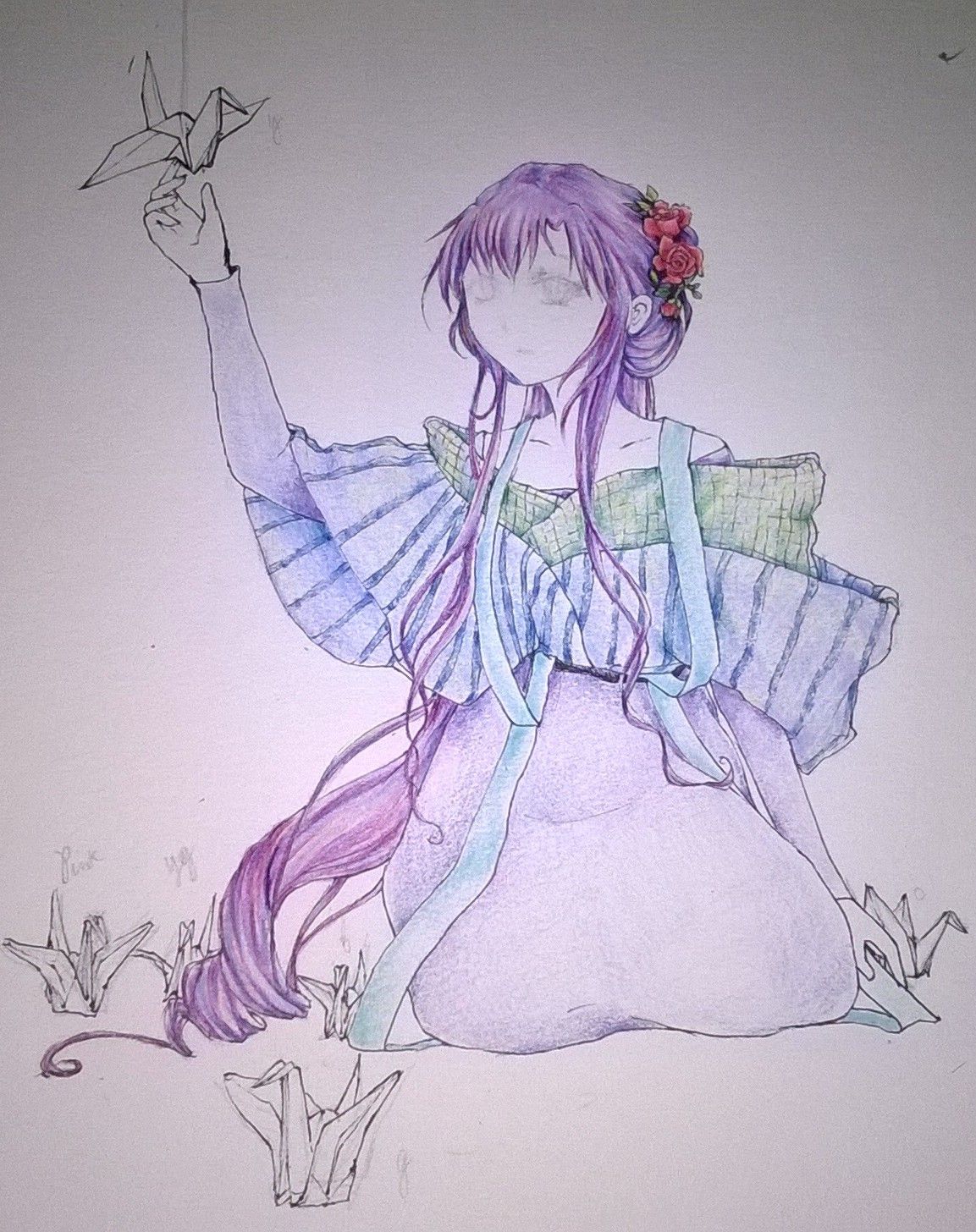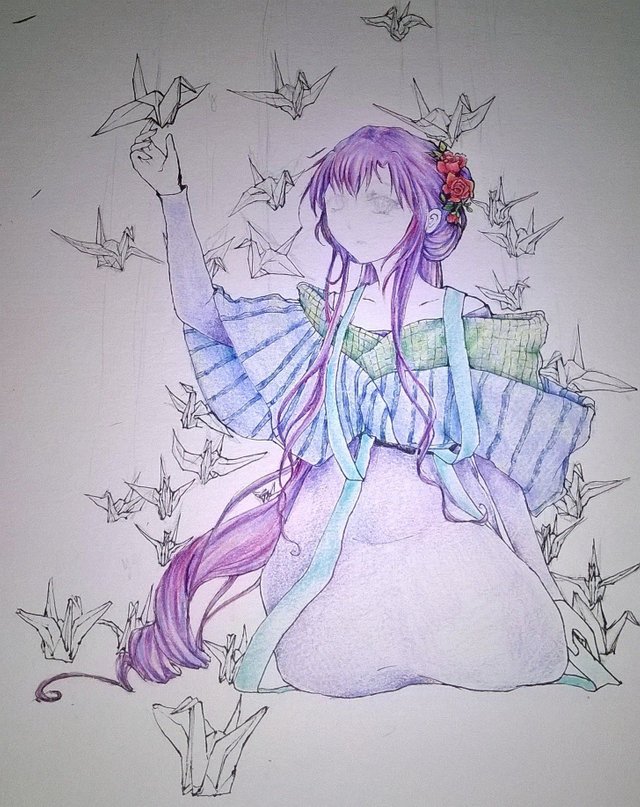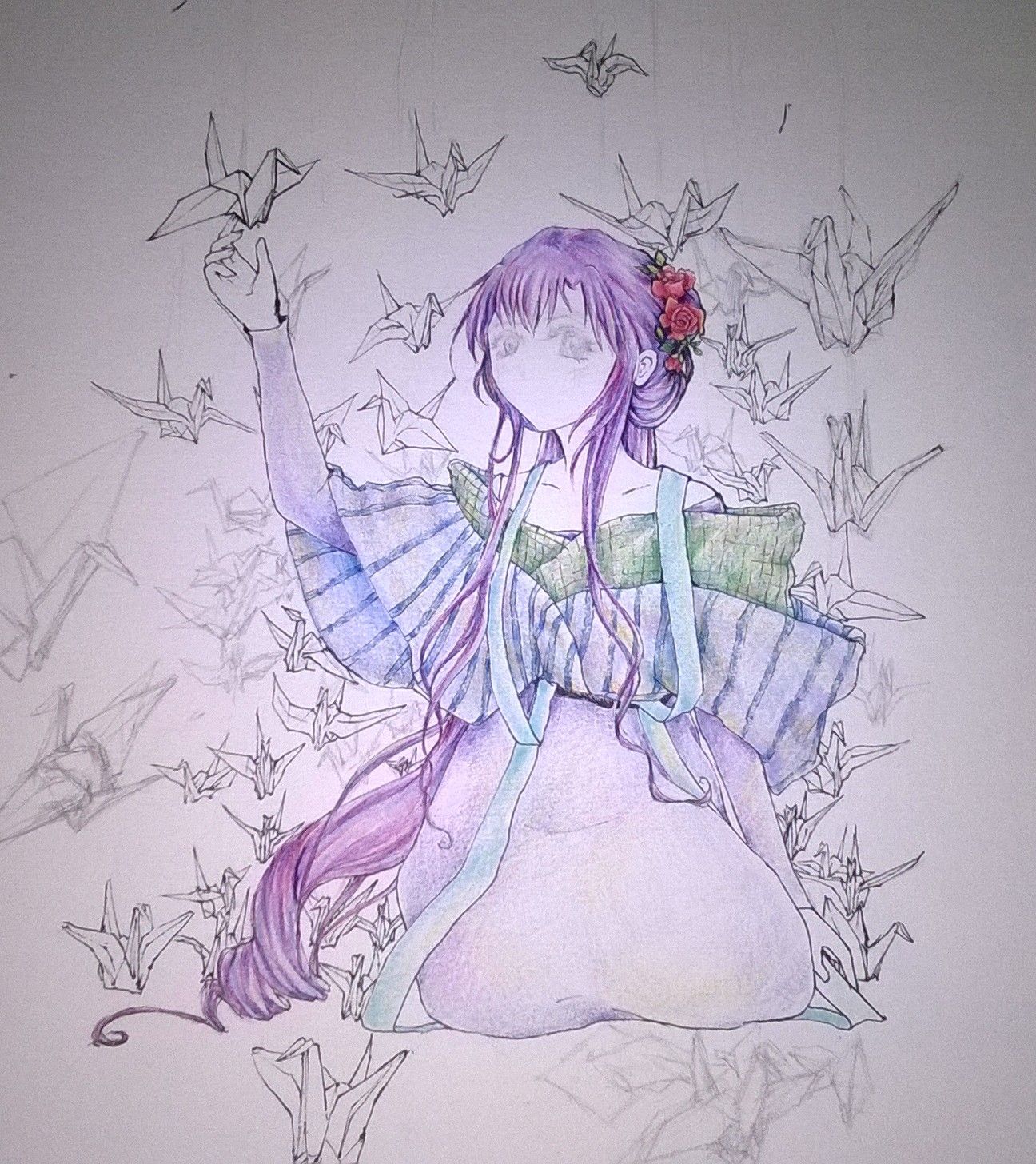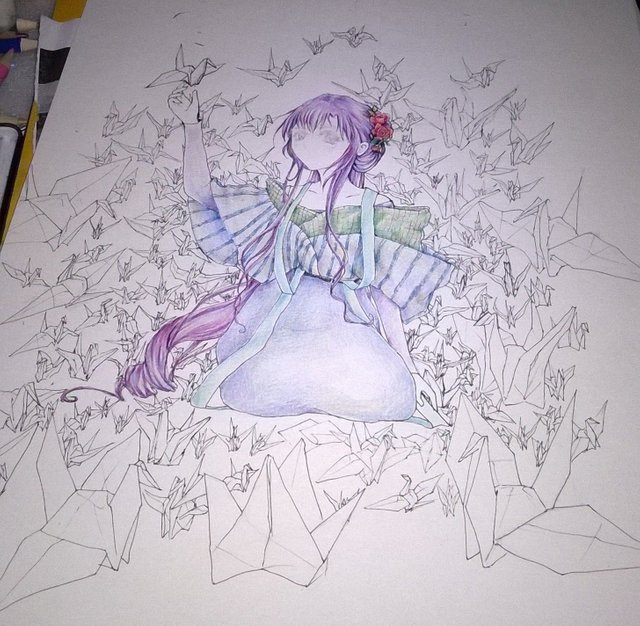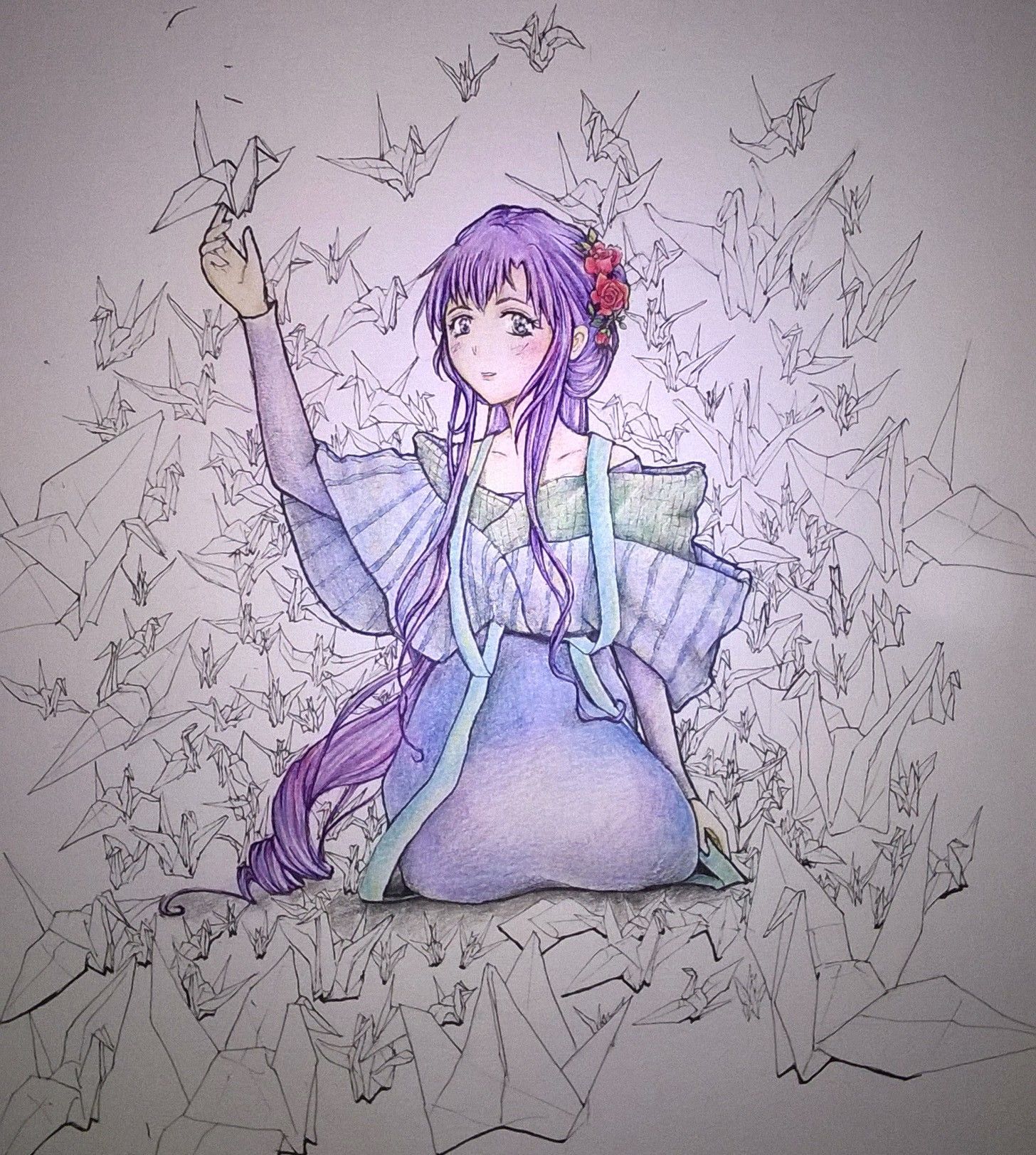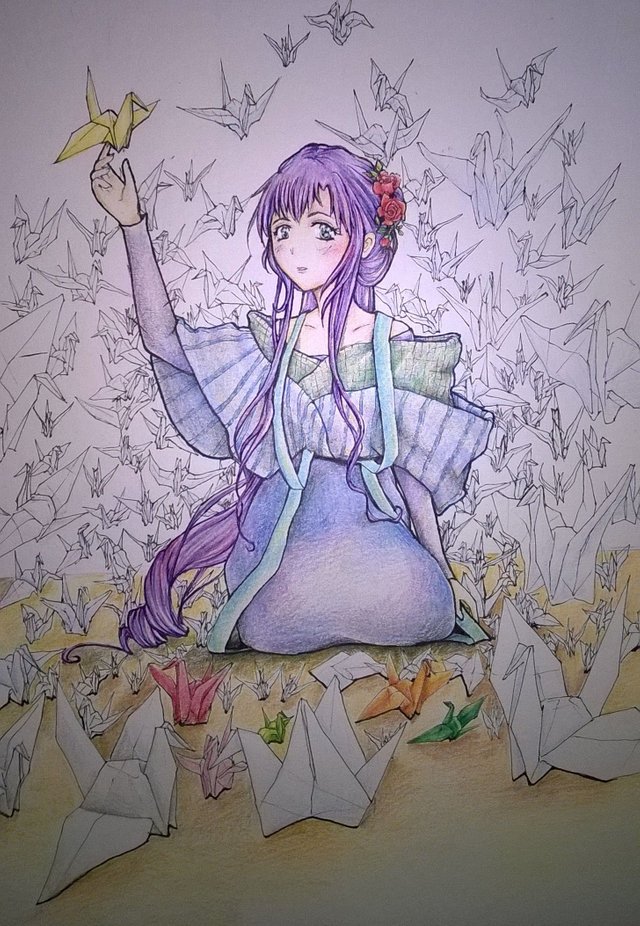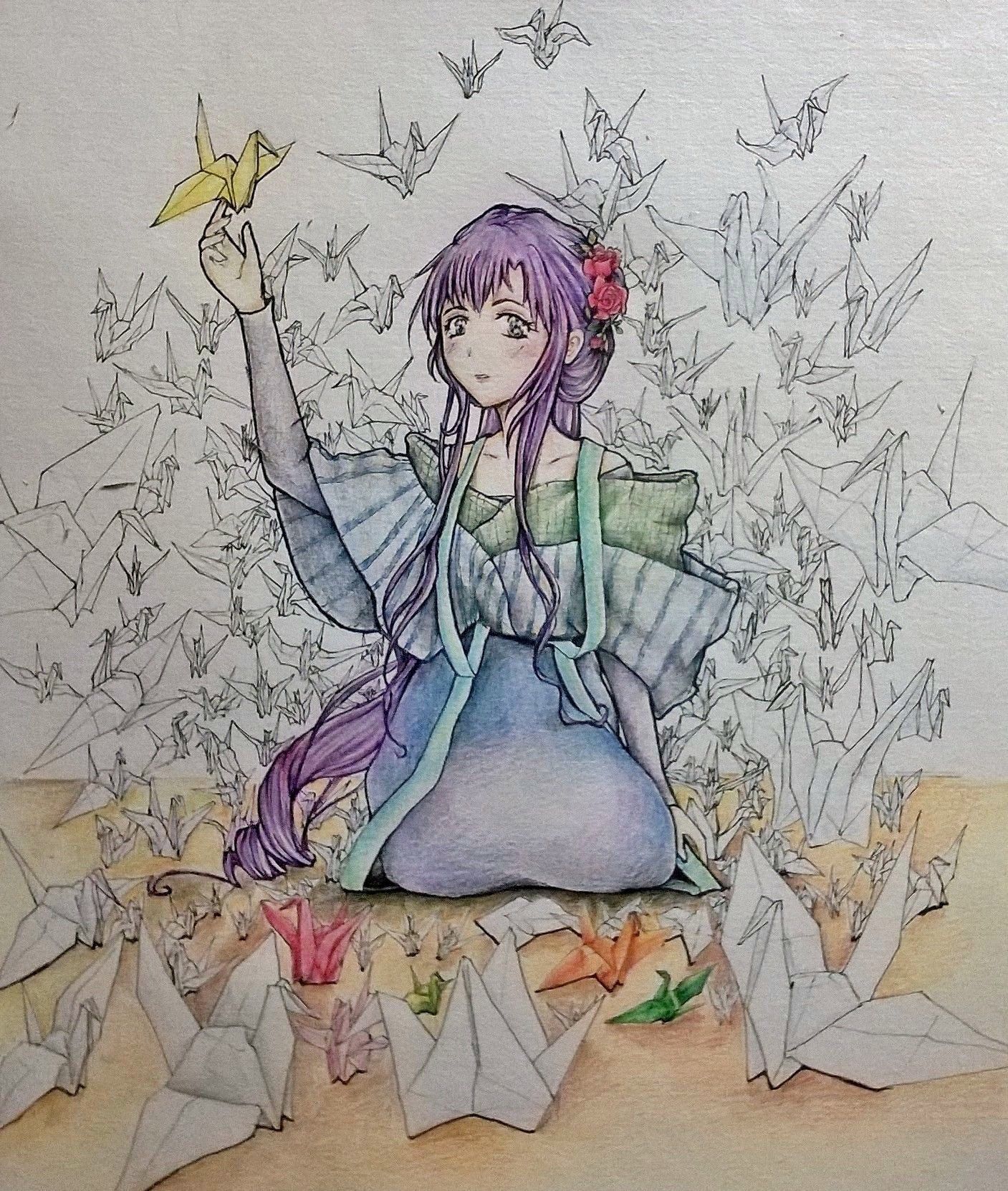 It's a refreshing jump to anime from realism art
Hope u like my art!
And according to contest guidelines this is the editing format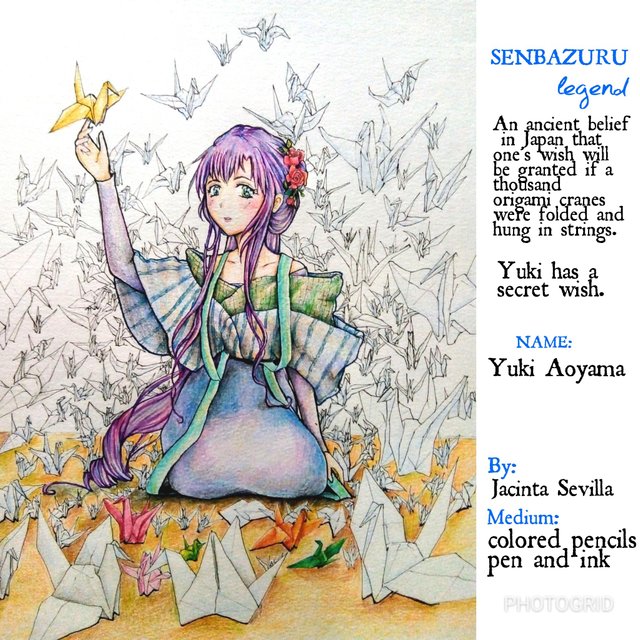 Sleeping at 3AM for two days isn't so bad. Haha
Today's the deadline (Oct. 9) so I'm glad I could make it.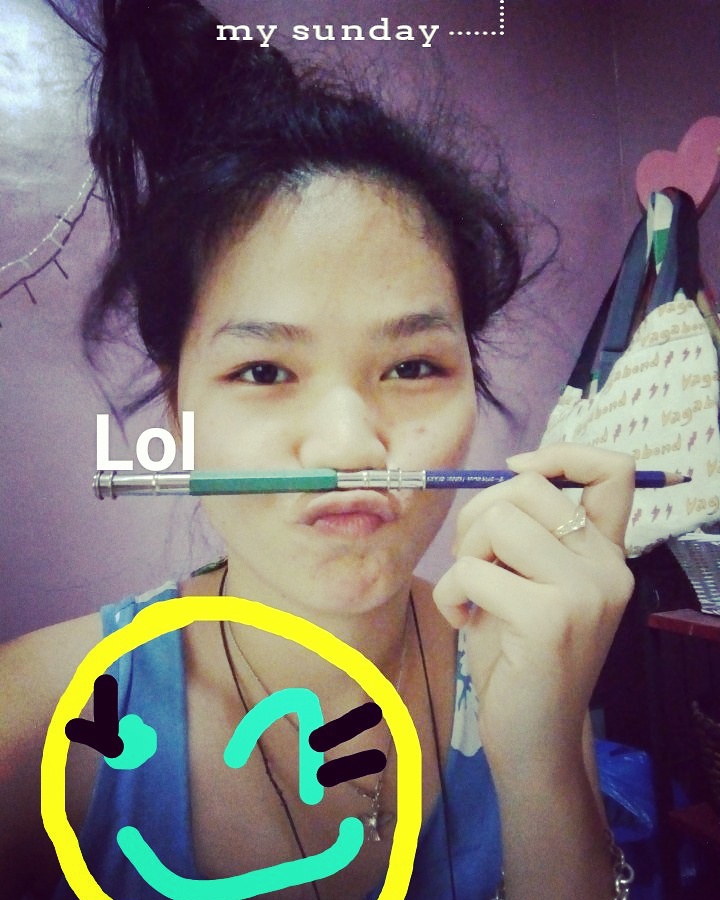 p.s The winners had been decided for this contest, I was First Runner up :)