I am telling you, it ain't easy to live with a furry princess.
You want her to be happy and well feed. And all food conversations look just about like this one here: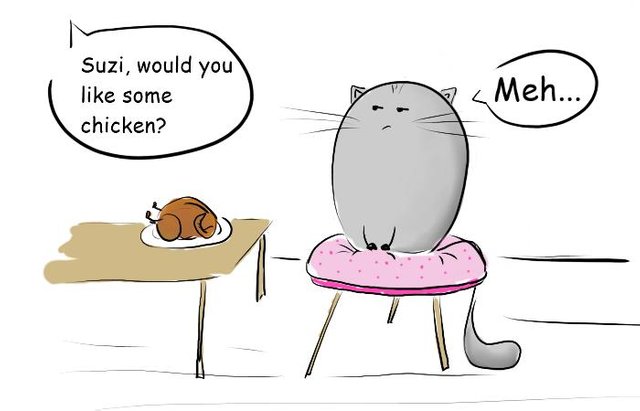 Why would she want chicken right?
But the worst thing are fish and seafood!
She reacts like if she wants to throw up. Shrimps are just the worst!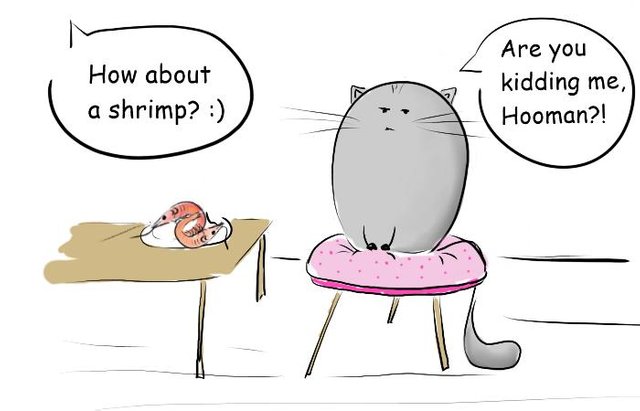 Sausages... please...
She wont even look in their direction!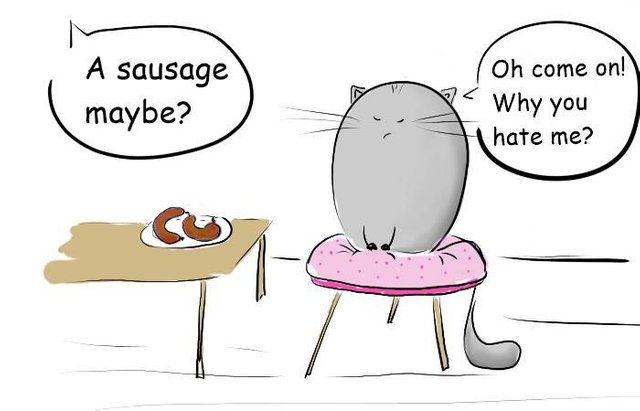 But as soon as I get myself a cup of coffee and cake/cookies/ice cream.. she is there. Looking at you with those puss eyes and saying please with a paw.
Yes... I thought her that trick and now it backfires!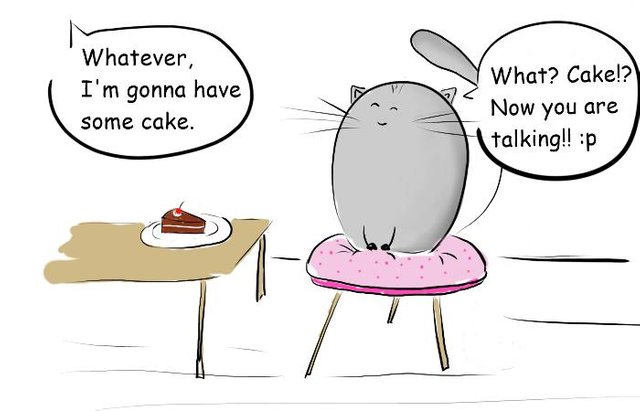 One good thing about her being so picky is that I can leave any meat or fish on the table and she will not be interested stealing it.
Butter, cheese and anything sweet is another story :p
Sweet, sweet kitty...
»«
All graphics and text are my own.
»»-------------¤-------------««

REGISTRATION | UPVOTE VALUES | NEW MEMBERS BONUS
To support the project
vote for @qurator as a Steemit witness on
steemit.com, or SteemConnect
Thank you.