This is a pencil/inked and colored drawing of Sarah. She's not a character of mine, she was actually a real person. A girl who I used to work with many years ago. Her hair was naturally blonde, but she often pad parts of it dyed pink, orange, red, etc.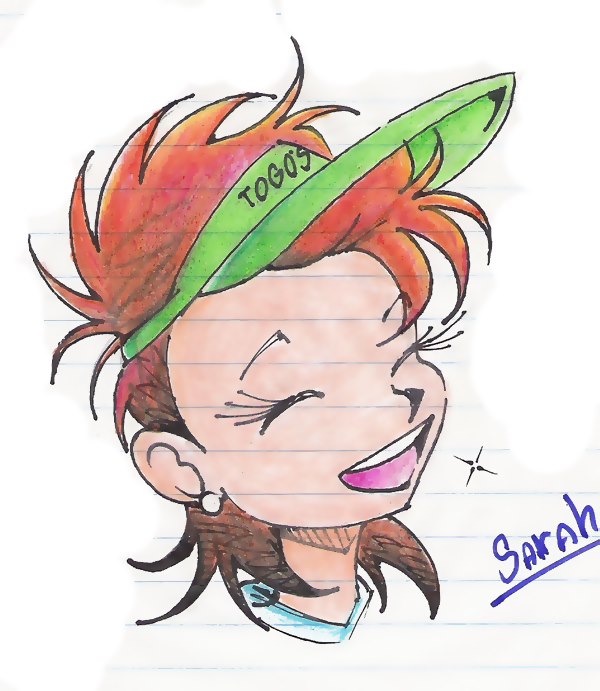 Sadly, I drew this impression of her on lined paper. I thought about using Photoshop to remove the lines but I never got around to it.
Anyway Sarah's personality and antics were so crazy that I felt she could possibly be like a cartoon in real life. That's pretty much all there is to say. I hope you like it.
---
Mike | @dashman | 07.03.17