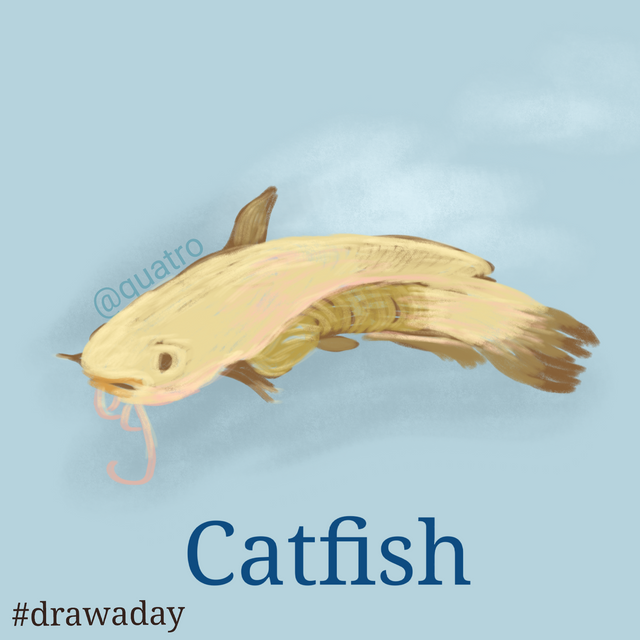 Draw A Day Challenge is a creative activity that I started to provide those fellow Steemians who are looking for ideas to draw. I made a list of prompt for this month that you can use and share as a reference should you like to start with the challenge.
Today the prompt is : catfish
This is a bit of a challenge for me to draw because the subject is not something that I would draw. I lack practice drawing any kind of fish but that is what draw a day is about. It challenges to draw even those themes or prompt that we are not comfortable with. I'm glad I persisted and finished this drawing and avoided getting uninspired. I love the outcome. Hope you like it too.
Challenge Prompt For August 2019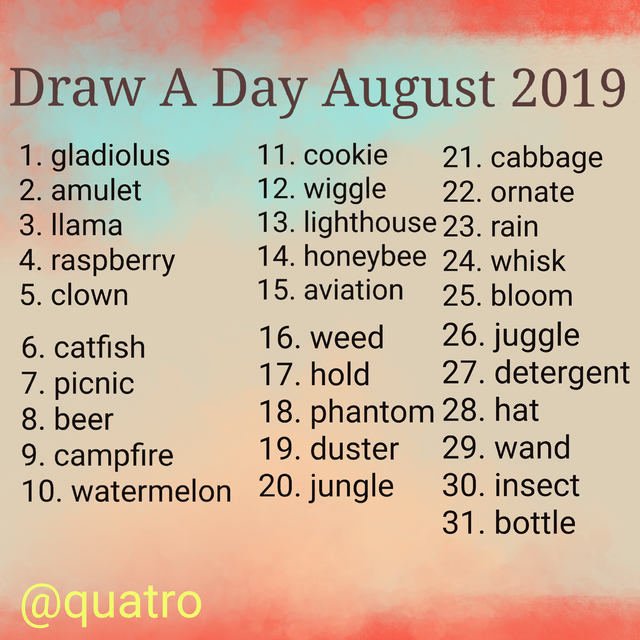 Hope this list will motivate you to make a sketch each day for the month of August. Seems easy right? by the end of August you already have created 31 drawings isn't that amazing? So start now and have fun.
Hope you like it. See you again tomorrow.
@quatro