Hi Steemians,
Here is my draw a day art for today. The prompt is : llama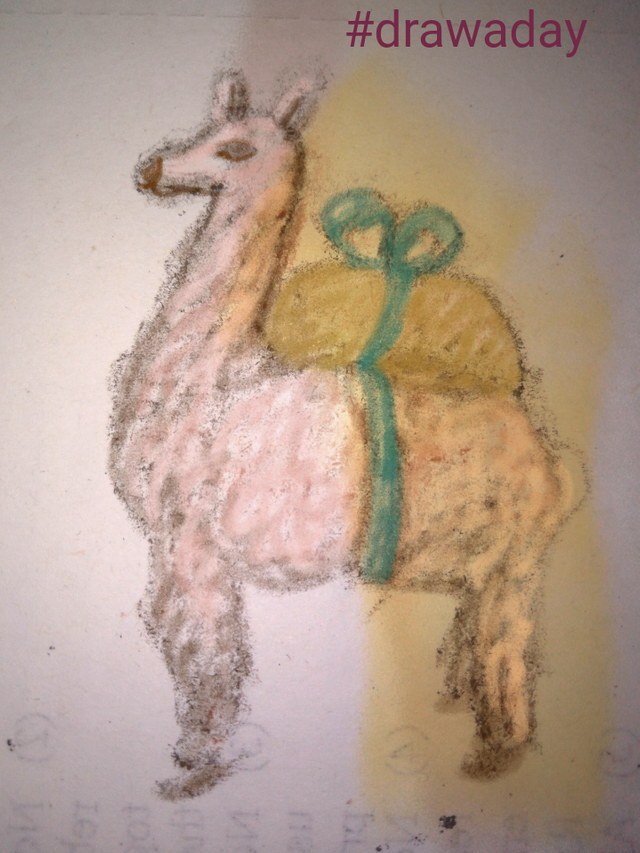 I drew a woolly creature carrying a big basket filled with wool. My llama shows how generous it is in providing wool to its owner and how cooperative it is doing errands like carrying anything on its back. I think my llama is cute and adorable ❤️. As always I used scrap of paper and crayons then digitally enhanced the image to improve the light and colors. Hope you like it. Why not join in this activity ?
Steem On!
If you are looking for inspiration on your next drawing activity you may want to participate in Draw A Day here on Steemit. Below is the list of prompts for August 2019 which is created by @quatro. Feel free to use it as your reference. Have fun and enjoy.