Hi Everyone,
This is our Verification for Dporn, and our Introduction.
Please-daddy is a joint-venture. It features the fictitious erotic writings from two Steemians: @futuremind and @akiroq. We've decided to not sign off on the posts to keep who wrote each post a mystery. It might be @futuremind, or it might be @akiroq. You never know...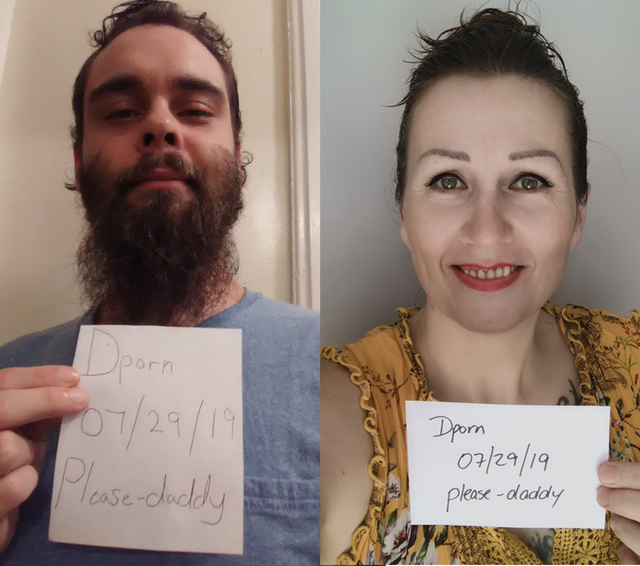 We created this alt account purely to keep this type of content separate from our Every-day Blogs. But, there is no reason that we have to hide our identities. We both believe that sexuality is not something which humans should be ashamed of. It's perfectly natural! And, it's also OK for people to have different tastes in what exactly they like.
We're very excited about Dporn and looking forward to interacting with the community!
-Futuremind & Akiroq