i'm building a social media streaming platform called @steemcasting -- what do you think should be the majority of the programming?
---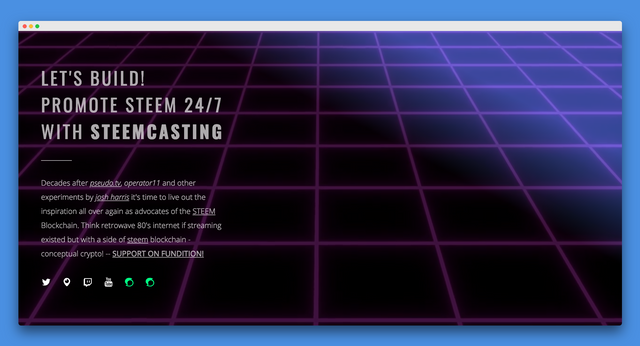 currently in the process of building out a 24/7 steem promotion engine called steemcasting.com which will have a variety of content streamed around the clock on as many as 30 social media sites at once -- think of it like MTV but for the web, i'm starting with the steem blockchain because that's my home but this could extend to building teams to manage similar side chains as well thus bringing in money into the steem ecosystem from advertising.
I'm interested in what kind of content you might want to see on a 24/7 station like this? feel free to leave comments too if the answers were a little light.
---
mainly video on demand -- courses, dapp promotion, recorded mspwaves
---
live shows similar to mspwaves with a schedule
---
mix of both VOD and live streams (options 1 and 2 from the list)
---
Answer the question at dpoll.xyz.