The easiest way to score free tokens
The easiest way to score free tokens
---
Unless you've been living under a rock, you have almost certainly come across the flurry of tokens and tribes (and http://steem-engine.com) created by @aggroed, @yabapmatt & @harpagon.
If you haven't, go check it out NOW... depending on how active you've been on Steemit over the last ~2 months or so, you'll likely have a ton of airdropped tokens... wooohoo.
@PlayDice is obviously very active, andI (@BraaiBoy) have even bought a few extra tokens for the @PlayDice account. Why? Well... most (if not all) tribes are giving away their tokens to Steemians that use their hashtags, and @PlayDice is now generating extra PAL, LASSE, GG & NEOXAG tokens... and like with STEEM, the majority of these rewards belong to YOU... the players that play/upvote the @PlayDice games!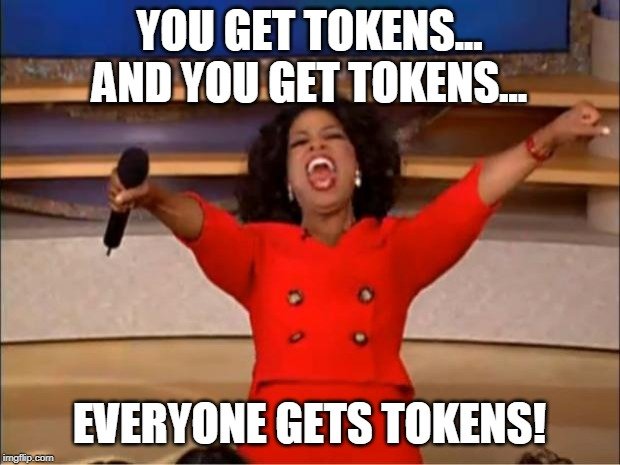 BUT... there's a catch (actually 2):
1 - @BraaiBoy is a "retired programmer" and as such is a little (ok a lot) rusty, and doesn't really know how to programatically determine who holds a particular token and has played a game.
2 - @Braaiboy is undecided on how to distribute these extra free tokens that are being generated.
So... The Question is This:
HOW SHOULD @PlayDice distribute these generated tokens?
P.S. Please ReSteem and tag your NodeJS programmer friends and WIN BRAAIBs (@BraaiBoy's own token)
Follow @BraaiBoy and keep an eye on this token's development. BRAAIBs have REAL WORLD VALUE - i.e. They will be accepted at all his Bistros as payment for his food & beer!!! SCORE!!!
Or please at least weigh in on how he should distribute @PlayDice tokens.
If you are a NodeJS programmer, please get in touch with @BraaiBoy#4913 on discord or leave your discord username in the comments below.
Lastly: do you know of any tokens/tribes that @PlayDice hasn't joined/staked yet? Please comment on the @IncuBot Steemit post if you do.
---
ALL players share these tokens evenly
---
ALL WINNING players share tokens evenly
---
All winning players share tokens according to their upvote weight
---
@BraaiBoy should cash in these tokens and buy himself a lambo one day :P
---
I have no particular preference on how tokens are distributed, but I am a programmer and can help with the scripts needed.
---
Answer the question at dpoll.xyz.