The Steemit account does not curate. Why?
---
Dpoll does. Dtube does. Busy does. Other dApps do.
Why not the Steemit account?
Would it do more harm than good? Are there limits to what the reward pool can handle? Should Steemit not use its stake because it's just too large?
Please choose the answer you feel best reflects your thoughts, and feel free to expound on why you chose it.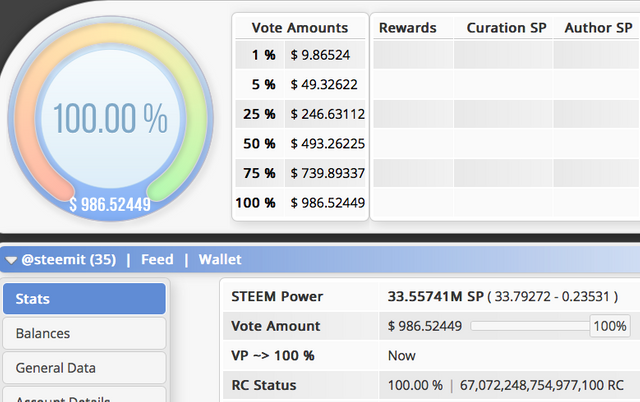 Image source—steemitworld.
---
The Steemit Account is too big. 33 million-plus SP would destroy the reward pool.
---
Steemit would just take curation away from the rest of us if they did that.
---
Steemit Inc. doesn't need to curate. They've got advertising to make money with.
---
Good question. I don't know why they don't curate.
---
Maybe they should curate. They could try it on the test.net first. See what it does to the reward pool.
---
I think they should be curating. It would actually help STEEM if they did.
---
Dude! Even with a 1% upvote, they'd leave 30 times more than I make on a post!!!
---
Steemit needs the account to pay bills.
---
---
Answer the question at dpoll.xyz.