200 Beem token dPoll Giveaway Update
200 Beem token dPoll Giveaway Update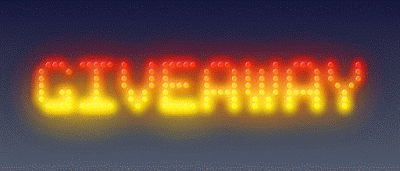 We are giving away 200+ Beem tokens on dpoll.io
Thank you to everyone who has entered so far. Some people have yet to retweet or follow or vote properly via dPoll.
Please make sure to complete all entry rules in order to have your entry count.
You can read all the info and enter at
https://dpoll.io/detail/@communitycharge/steem-beem-token-giveaway/
There is still time to enter or finish your entries.
Remember to finish all entry rules.
Vote on the poll via dpoll.io
Upvote the post
Follow @communitycharge
Retweet the post
Not everyone who has entered has done all of them. If you do not complete the entry guidelines your entry will not count.
The following people have voted on dpoll.
@ronaldoavelino
@abbak7
@jeffjagoe
@maxer27
@hatoto
@summertooth
@d-zero
@fredkese
@akdx
@harlhana
@bxlphabet
@mrnightmare89
@cloudblade160
@erica005121
@diamonds4ever
@gamemods65
@theresteemer5000
Not all of you have finished your entries
The following have retweeted the original post.
@blaogao
@cloudblade
@summertooth
@ronaldoavelino
@gamemods
@diamonds4ever
@d-zero
@harlhana
@jaylordlobitana
@mrnightmare89
@fredkese
@bxlphabet
@concreteshallows
Please make sure to also upvote and follow @communitycharge
If you haven't also voted via dpoll.io and retweeted please do so as well.
Thank you to everyone who has entered.
Check out @steembeem for more info on Beem tokens.
Posted using Partiko Android