Do you feel that the basic elements of the novel '1984' are actually happening in the present world?
---
Greetings Steemians!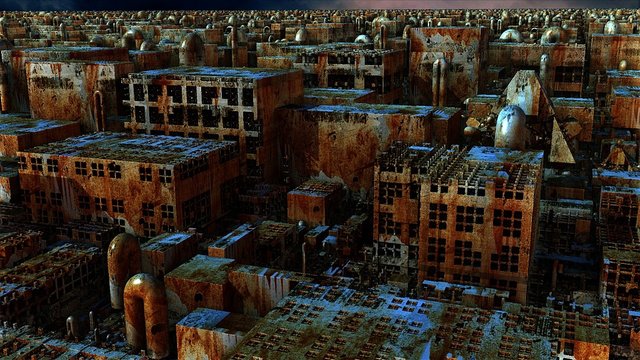 Image source
'1984' is one of the greatest dystopian novel of all time, written by George Orwell in 1949. This novel depicts a post world war world where there are only three countries in the world which are always engaged in wars against each other but they are unable to conquer other countries because of their being of equal strength and also deliberate effort to escalate the war for ever.
In Oceania, there is a rule of one party which is a totalitarian and authoritative government. Every citizen is either a member of the party or belongs to proletarian group. Members of the party are not allowed to express their views. Even free thinking is a crime. 'Thought police' searches for the people who even have slightly different opinion that the party thinks right. In short people are only meant for the party. Large Television screens keep watch over the activities of the masses. No one is free in that society. Party head and the ruler 'Big Brother' is a mysterious person whose place is taken by top party members one after another. History and day to day news is manipulated in such a way that people have no physical memory about the events. Scarcity of resources is kept deliberately. Jingoism is not only the practice but also the sole purpose of the people as well as the government.
So, it depicts a society cum country where no one is free. Everyone is slave there but they even have no willingness to be free. It is the 'perfect society' where no revolution can ever happen. Top party members feel proud to be the part of a powerful and omnipresent regime even at the cost of their personal integrity.
We can see that this is happening in reality all over the world. Governments have crippled opposition parties. Every voice of dissent is being trampled. Television, internet, social media are keeping continuous vigil over people. We are being served fake news and fake people are representing us. People are being deprived of their wisdom and prudence. Information war is the reality of this era. My todays poll is on this matter.
Do you feel that the basic elements of the novel '1984' are actually happening in the present world?
---
---
---
---
Fictions can never become reality. So, events of this novel can never happen in the actual world.
---
Plot of '1984' is exaggerated. It can never be a reality.
---
It is a novel written with the communist mindset. I don't like it.
---
It is happening in real life. They are making us slaves.
---
We are actually repeating the plot of the novel.
---
---
Answer the question at dpoll.xyz.