Expert's Rating 
Overall                     3 stars 
Price                         4 stars 
Features                  4 stars 
Communication     3 stars 
Safety                       3 stars 
Customer Support  2 stars   
Down app Review from experts datingappsadvice.com
General description DOWN Dating app was created in 2013 by Down, Inc. for online flirting and hookups, as it's clear from the full version of its title. It has 5 million active members online and its principle of work is based on mutual likes. Its motto is: "No random contacts that you do not need!"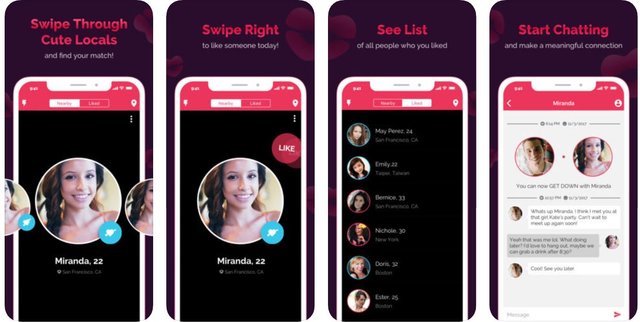 Pros: · Very user-friendly and simple even for beginners  
· Ads-free
· Big choice of handsome people nearby  
· Exact location is invisible to other users 
· Quick registering via Facebook is used as a verification  
· Private & discreet, including from FB friends  
· GET DOWN hookup feature or GET DATE "serious" feature  
· Likes-history and editing for free  
· Video chat and stream for free 
· Highlighted profile feature for paid users  
· High percent of real meetings  · Multi-lingual  
Cons:
· Geolocation is not-so-exact  
· Sometimes doesn't allow to change the photos  
· Some profiles are fake  
· Gives only a limited number of suggested matches  
· Too frequent reminders about the Premium option  
· Very slow or absent customer support  
· Sometimes shows one's full name from FB without a possibility to change  
· Negative comments from the users seem to be more popular than positive ones   
Pricing: 
Free 7-day trial 1-month 
Private Membership - $19.99 
10 credits - $3.99 
50 credits - $18.99 
250 credits - $74.99   
Users' comments: "I decided to try out DOWN dating app, to be exact, its free version and see what it brings. Honestly, it helped a lot that I wasn't picky! I am in New York city and it suggested to me just 6 matches – really, DOWN? 4 of them even weren't actually near! I was so lonely that I started to communicate intensively anyway and managed to set up 2 dates. One of the guys was a complete freak but another one was nice and I grabbed him. We keep on seeing each other so this app isn't a complete trash – but again, only thanks to my determination!" (Sarah, 29) "Well, it wasn't my best online experience as the flaws of DOWN became too obvious right after downloading. I decided to not expect quick results and continued to use it once in a while in between of my working routine. After some weeks, I was rewarded with a pleasant acquaintance so I cannot complain, but using this app requires a certain patience." (Rick, 33)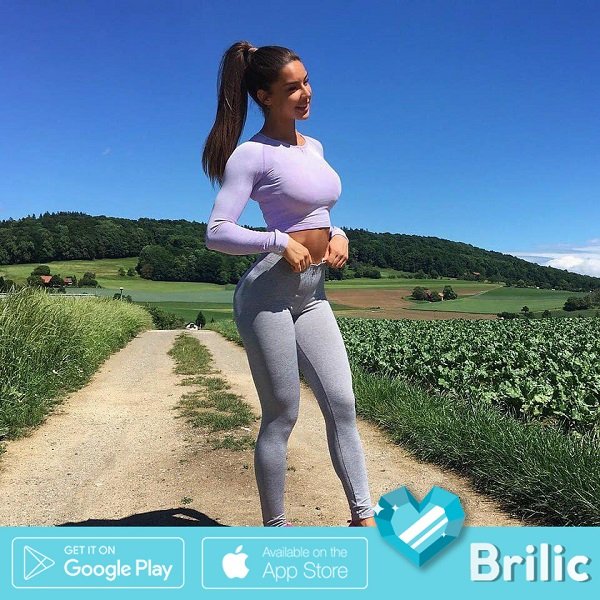 Expert's conclusion DOWN Dating: Flirt & Hookup app is one of popular platforms for youth that people keep on downloading and using but only about 50% are satisfied with its service so we cannot rate it high. It provides interesting features that seem to be original and fun, but their value decreases being combined with almost-absent customer support. It's a deadly combination that kills popularity. Was it really so hard to do more?  
Another option that is doubtful, is connecting via Facebook and using FB photos in one's profile. It seems handy and trustworthy but some people dislike Facebook just like the others hate chocolate or bananas. We're not all the same. So linking the profile to Facebook can be very annoying plus not everyone keeps nice photos there, if they do at all.  
Although the principle of work isn't totally commercialized or false, like on some other dating apps, it's not fair to announce the DOWN platform is "ads-free" if the suggestion to get a Premium version is popping up every 5 seconds.  
For sure, it's very nice of the developers to let members use the full-ledged version for free and we should actually thank them for that. Other applications aren't that kind. But one should be completely fool or blind not to notice that a paid version doesn't differ much so it makes no sense to pay. So the developers are kind but tricky at the same time.  
In general, all those disadvantages lose their meaning if someone young and impatient just wants to have some quick fling, right? Luckily, there are some real users on this app therefore hookups are more than possible. But it's a trap again: the geolocation feature is technically poor and badly supported so one cannot get many matches even in a huge city. What is the point then?  
We won't completely undervalue the DOWN app as it's not dishonest or full of fraud but it's hard to call it super effective either. That's why it can be recommended to 25+ singles who want real chances to find a casual or long-term partner but it's a bit too boring for late teens and too immature/disappointing for older people.      
Technical info: 
Size: 90MB 
Current version: 5.3.2 
Last updated: November 15, 2018 
Requires iOs : 10.0 or later  
Requires Android: 4.1 and up Age rating: 18+  
Email address: [email protected]     
  Sexual openness has a key meaning in a today world. But why not all sites and apps are reflecting this healthy tendency?  https://datehookup.dating  definitely does.  Defining a partner who will be one hundred percent compatible with you, is challenging. But it's less difficult on the correct platform. When the site is for hook-ups only and nothing is limiting your imagination or actions, it's rather a good thing!  Datehookup.dating became famous thanks to its huge database mostly consisting of hot exotic beauties, and a very convenient interface that makes messaging super easy. The platform is safe as all girls' personalities are pre-verified, and even if you happen to have a jealous partner, it's easy to skip and leave the page. Such a reasonable and promising system leaves no doubts about the necessity of joining: it's simply vital to try Datehookup.dating.