Doug Ford wants to make the lawsuit against the Ontario government more difficult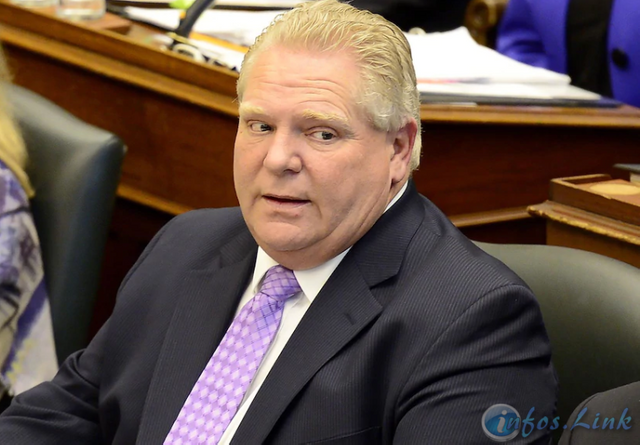 Ontario Premier Doug Ford is working hard to make it more difficult for those who want to sue the government.
The Progressive Conservatives plan to repeal and replace the Proceedings Against the Crown Act. The latter, which has existed for a long time, describes the government's responsibility in cases of misconduct and negligence.
The new law would enhance the minimum conditions under which prosecution is admissible, including class actions, against the government.
This change would severely limit cases where the government could be required to financially compensate the plaintiffs, says University of Ottawa law professor Amir Attaran.
What the government is trying to do is get out of court and make it difficult, if not impossible in many cases, to sue the government - even when it is acting in bad faith or when 'he misses his professional obligations , ' he explains.
Each province sets limits on how and when the government can be sued , says the professor. But what Ontario is proposing is to avoid prosecution like no other province does.
For his part, refugee lawyer Kevin Weiner believes that this new law will eliminate any financial responsibility on the part of the government in most cases.
The government is saying that, with great power, there should be no responsibility. Kevin Weiner, lawyer
It means that the people who exercise power over you can do it carelessly and cause you harm, but no one will have to pay , says the lawyer.
Ask permission before continuing
In addition, the proposed bill would require plaintiffs to obtain permission from a court to go ahead and sue the government.
Under the current law, such an authorization is not required to sue.
An applicant will have to prove to a judge that the province acted negligently or in bad faith prior to the commencement of the proceedings. The problem, experts say, is that you usually have access to government documents or other documents that the province will not be required to file.
Crown counsel will also have the opportunity to cross-examine complainants who are seeking leave to sue.
In the end, the government tries to evade its responsibilities in the event of prosecution, even when it is wrong , says the professor.
The details of the proposed bill were outlined in the Conservatives' recent budget bill, tabled last Thursday.
By email, a spokeswoman for Attorney General Caroline Mulroney said the bill will update outdated procedures to clarify and simplify the process of prosecutions by or against the government .