Hello friends
Here I leave my entry for this week's contest, sponsored by @opheliafu.
To you @ophelia thank you for this initiative, since I started trying not to miss your contests, I really have a lot of fun with this type of contests.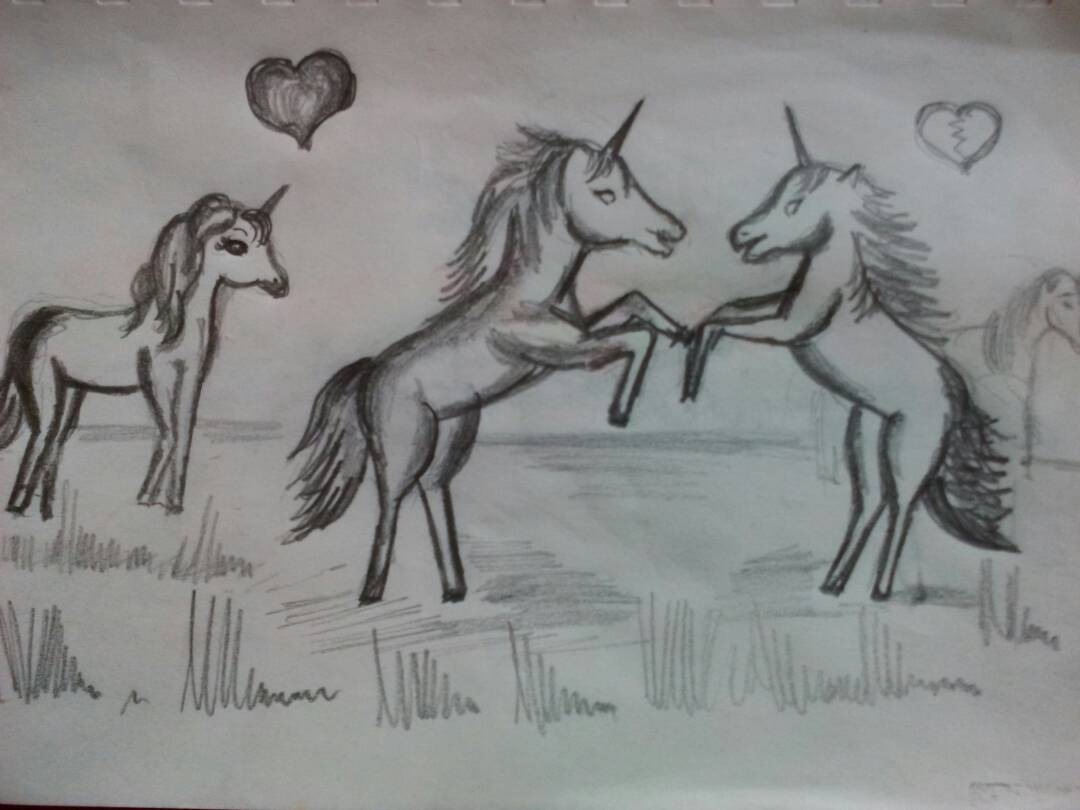 In this post I would like to explain my drawing a bit, where two strong unicorns make a career to discuss the love of their lover's female. Although the two have reached the goal they are still fighting because there will only be one winner of their great love, and unfortunately an unfortunate loser.
Hope you like.
Additionally I leave the elaboration process: