I'm a dolphin 🎉🎉🎉
Hello everyone,
I actually had a post for today, but I feel I need to make a proper dolphin post, to truly celebrate the occasion and thank my supporters today. Without many of these people, I'd most certainly not be where I am today. Yesterday's post was just a quick celebration and something before I went to sleep, whereas this one will probably be my best post in a while. Look at how many words I've put in the introduction ONLY, already!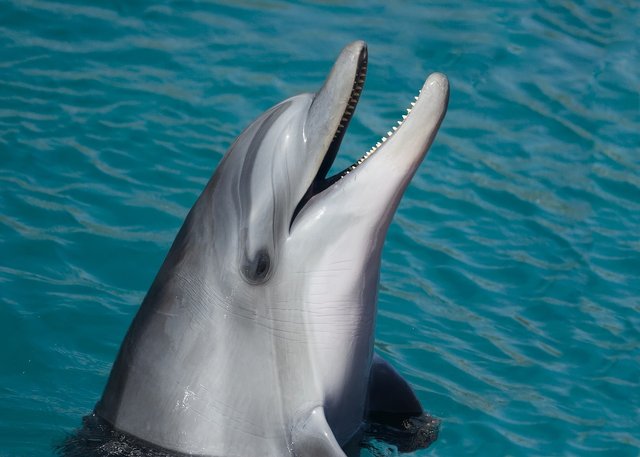 Today is the day I get to make my happy noise. I've reached 10m VESTS (5054.884 SP as of the time of this post). But really, while I put the money in, starting at when STEEM was £0.34, down to now, £0.10 (yup, I've lost money like everybody else... at the moment), and I've put in more than I would have had to if I'd waited till now. I could be way richer than I am in STEEM if I were to wait, but I never thought STEEM would get down to these lows, that's why I bought at those prices. At least I can claim a loss for my tax return this year 😂😂😂
While I can pat myself on the back and cry in the corner for wasting money, what's the point. I'm not usually as optimistic as I am here, but I truly believe in the future of STEEM, and I think the prices I got it at are way undervalued. I'm still happy with my purchases. Really, I've got to thank the people that have kept me here and allowed me to thrive.
So, without further ado, let's get into the list.
LTS (Long Term Support)
No thank you list will ever be complete without MermaidVampire. She is the reason I'm still here wasting my time (jk). She's an amazing person, and I'm just so super happy that she posted her introduceyourself post 3 minutes before me. When I published mine, It took me to New/IntroduceYourself, which had A Kidney for Karen and Everybody else who needs a Kidney. I mean, with a title like that, it took my interest, to say the least. I introduced myself in the comments section, and now we're best buds who chat on Discord (that took us like 3 months LOL). Karen is so inspirational. Like you're having a bad day? This belebens (Filipino) woman has to do dialysis and is just chugging along with the STEEM blockchain.
She is such a generous and kind soul, and when you need someone to talk to, she's great. Don't bother her though, she's my friend. jk. She even runs the @plankton.token and supports many redfish with it. Even before that, she's been running multiple games/contests where nobody loses daily, manually for over 200 days! Can you believe that? If you're there, she's there to help you.
Also, she doesn't stop there, she's stopped me from leaving the chain when I was little and helped me to drum up ideas for the chain. I really wouldn't be here today without her, and for that reason, she's my #1 steemian!
Although you don't get your own names here, one by one, I want to take the time to thank you all for upvoting and supporting me as one big team to reach this goal. Remember that time we all tried to use smoke.io? LOL 😂🙌👍
IRL Friends
Although you didn't make it far, thanks for listening to me ramble about it, @skyspear.
Thanks for giving it a good go and helping with the software dev, @weedeck93
You're a doer for sure! You get stuff done and chill with us sometimes. Your initiatives are awesome and I thank you from all the small fries, that I was once part of. You're also an awesome guy to chat with. We even exploited some bugs together and then reported them! 😁🎉
Middle Ages / Now
Thank you for your support by using the Plankton Token as a prize in your contests.
Thanks for all your support with the Plankton Token and our onboarding systems. We couldn't have done it without you!
Gerber is a big part of the reason that Steem Engine Tools exists, he gave me ideas as to what people wanted as he floats around only the finest of Steem Engine discord channels.
He's cool. I mean, he's a good laugh to hang around with, and he made me more comfortable with the STEEM chain, as he is rather public about who he is. He explained his reasoning and I realised why it's not so bad.
Thanks for helping me find the Steem Smart Contracts (STEEM Engine) documentation so I could make my tools. Took a bit of frigging, but I found the endpoints!
Contest host and 😎 minnow in the Plankton Server. She is so kind, giving and awesome. So much so, that I didn't realise she had only just appeared on-chain and was still new to this whole thing. Truly inspirational stuff! Also, thanks for hosting Quiz Nights when @mermaidvampire was unavailable.
You're cool. Thanks for hanging around with us Planktons.
Thanks for putting up with me in your show. I know I can be a bit much sometimes. 🤣😁
Thanks for the upvotes, and for being in Scotland. Still, only 2 3 others that I know are up here, and one of em is a friend I invited. Even if we don't see eye-to-eye on IKEA™ Brand Hotdogs, 70p is 70p.
Thanks for the REBlogs, they got my tools out there. It was a big help!
Thanks for stopping by, fellow brit. I'd love to deploy @litewallet if you'll come back. So please come back, I've thought of some more integrations for your LW.
Thanks for letting me invade your server and thanks for putting up with me. Very cool!
You smell You're pretty cool, thanks for being interested in my project, I look forward to working with you in the future!
Aight bud, you wanna be like this then? Ackza has helped me in the confusion and promotion of my Steem Engine Tools as well as writing about me too much, he comes up with tons of crazy and cool ideas, so check him out.
Everybody I missed
I'm sorry, there are so many people who have probably been missed out of this list. If I forgot you, it means you don't matter it's probably because I've met so many awesome people here. I have had to scrape pretty far into my mind to create this list.
To a prosperous STEEM year ahead! Cheers to all my fellow fishes! You're all truly awesome if you're sticking through the lows (and highs) of STEEM with me. I wish you all to reach your next SP milestone soon!
If anything in here is remotely financial advice, THIS IS NOT FINANCIAL ADVICE
Thanks.
Have a great day,
~ @cadawg