How Do I Donate BTC to the Pineapple Fund? - Episode 24
I've been reading up on the Pineapple Fund, and have determined that I like what it stands for. Checking out their website, would like to learn how to donate some BTC. Any ideas?
The BitConnect scam has finally collapsed. Such great news and was the most obvious scamcoin of all time. Greatest day ever watching this collapse.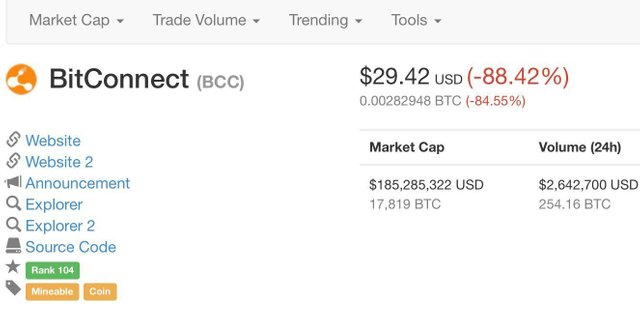 While they were circulating suicide hotline contact info on reddit and what not, no one seems to be panicking, and reminds everyone that by investing in crypto is non-violent civil disobedience against the fiat fractional reserve system we are forced to use today. I snicker ever time I get my fake paper ach transfer of my paycheck, and extract 25% to pay my "bills" with worthless currency to keep the lights on, and 75% goes to crypto. I wouldn't mind if crypto goes to zero, and as Dan of No Limit Coin says, he'll hodl til the end, he doesn't give a fuck, and nor do I.
Crypto-twitter is so hilarious. I've never laughed so much on a shitty down 40% day. I've love to have a beer with some of these blokes and shoot the shit. I'm sure everyone has seen the bit about getting REKT on AppCoin. Maybe Appcoin was the worst call ever, or the best, who knows... but this shit is funny. Similar to those Hitler videos, like Hitler invests in Ripple or whatnot. Here's the link to the AppCoin panic seller
https://www.captiongenerator.com/859062/Panic-Seller-Gets-Rekt
Despite being down 40% or more on the day, I'm in the best mood ever about the crypto markets. Maybe we will win it all back and go higher.... or lower or whatever. Who cares. We are sending a message that the system has to change, and I look forward to watching the US Dollar lose world reserve currency and go to zero, even if everything else goes with it.