Before King Dollar loses his throne, inflation will take off picture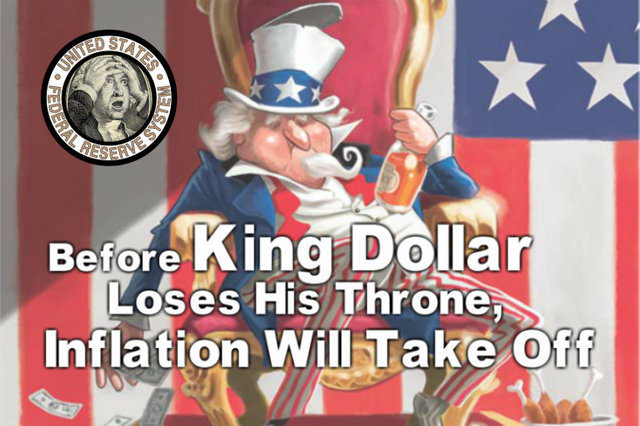 No one with any power over the #dollar has any regard for preserving its value. President #Trump is a spender, not a saver. Meanwhile, the #Democrats have no intention of being fiscally responsible either.
So what does that mean?
Find out more here:
https://www.rethinkingthedollar.com/before-king-dollar-loses-his-throne-inflation-will-take-off/