Panic at the market: cash the only way out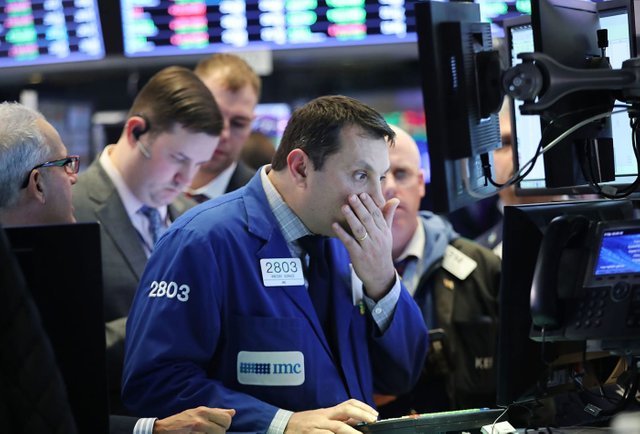 Thursday saw the dollar climb up as central bank emergency measures in Europe, Japan, the United States and Australia weren't able to stop the wave of panic selling.
 There s no buyers, there s not much liquidity and everyone is just getting out,  head of research at Melbourne brokerage Pepperstone, Chris Weston said in a statement.
As the global struggle raged on to contain the spread of the coronavirus, stocks, bonds, gold and commodities plummeted, leaving the more desperate investors and businesses scrambling for hard cash.
The U.S. stock futures EScv1 were near session down limits. EuroSTOXX 50 futures STXEc1 fell 4% while FTSE futures FFIc1 fell 3%.
The Australian dollar went down by 3%. Furthering its 17-year low, the currency had fallen more than 20% this year.
Every stock market in Asia is down; the circuit breakers were hit in Seoul, Jakarta and Manila.
With everything that has been going on, Philip Lowe, the Reserve Bank of Australia Governor said in a local speech broadcast,  We are clearly living in extraordinary and challenging times...I am not able to provide you with an updated set of economic forecasts. The situation is just too fluid,  
Falling about 5%, MSCI s broadest index of Asia-Pacific shares outside Japan .MIAPJ0000PUS resulting to a four-year low, Korea and Taiwan being the leading losses.
Huge strains in bond markets had been reported by traders as distressed funds sold any liquid asset, attempting at covering losses in stocks and redemptions from investors.
Australian 10-year bonds are left in ruins after its three-day sell-off.
Also surging are the benchmark 10-year sovereign bond yields in New Zealand, Malaysia, Korea and Singapore and Thailand. On the other hand, the U.S. 10-year Treasuries US10YT=RR went up 10 basis points within the session.
Gold XAU= had fallen by 1% with copper hitting its downlimit in Shanghai.
Also falling by a percent is Nikkei .N225. The ASX 200 is not-so lucky with its 4% drop. The Kospi .KS11 on the other hand, went down by double at 8% and the Hang Seng at 3%.
Prashant Newnaha, senior interest rate strategist at TD Securities in Singapore had this to say:  We re in this phase where investors are just looking to liquidate their positions,  
https://dowmarkets.com/en/news/panic-at-the-market-cash-the-only-way-out