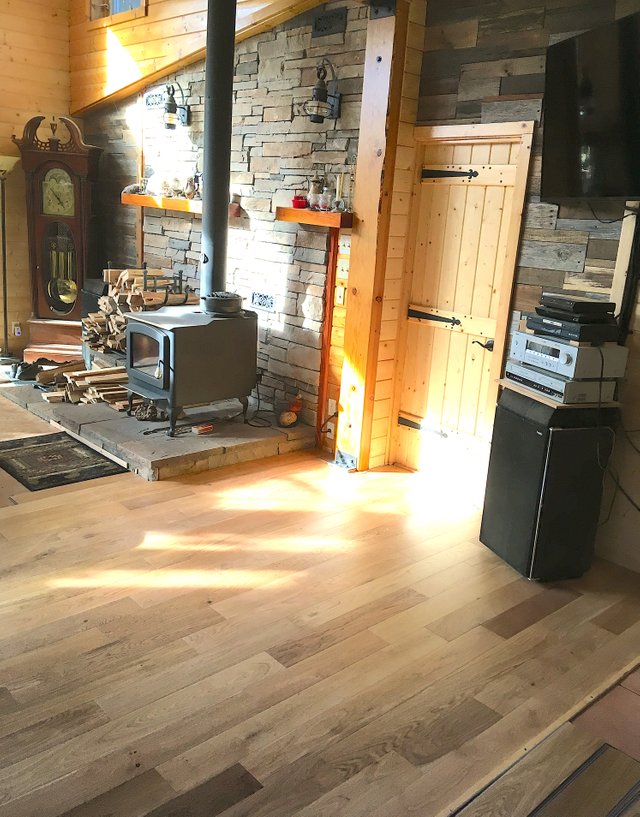 Mrs. @silvertop likes this Oak floor!!!
Thats a good thing, and @silvertop likes it too!!! :)
This photo really doesn't do the flooring justice, the flooring looks warmer .....
I have a row of windows on the West side of the room, and being in the deep woods it is difficult to pick the best time of day to photo ........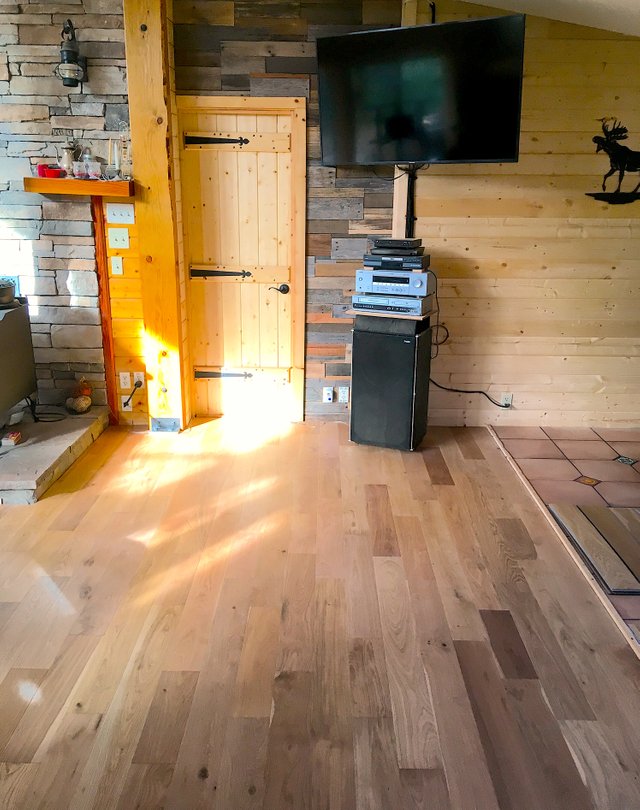 The wood filler strip in the second photo, that butts up to the floor tile is just a plain wood spacer. This floor needs to be " hard tapped " together and after the floor is finished This spacer will be pulled and replaced with solid Oak....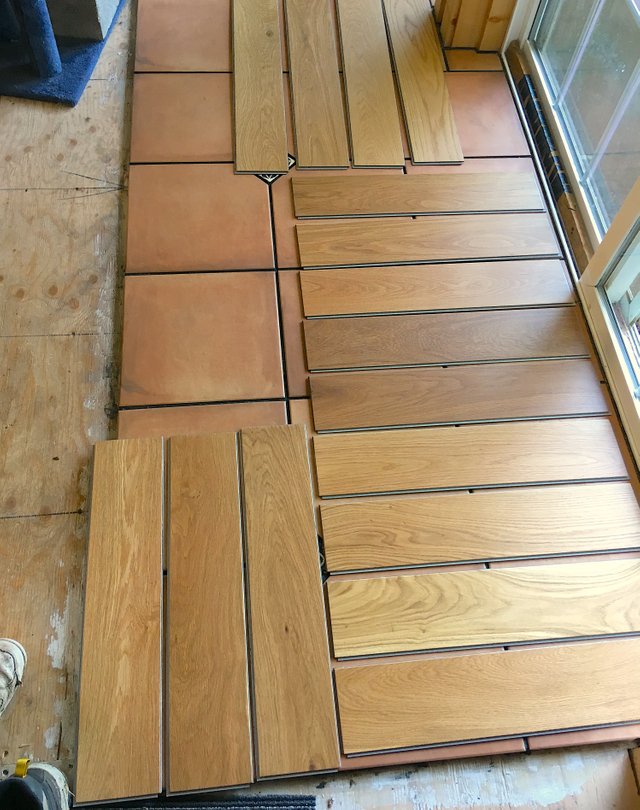 The fun part is picking out the different wood patterns and colors, this is all real rustic wood. The boxes come with a variety of length... Four foot, thirty two inches, two foot and sixteen inches in random boxes.....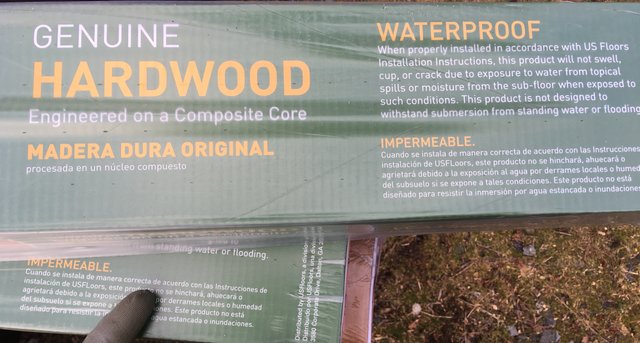 There has been a lot of special cuts, because this room is not your standard rectangle, with nooks all over.......This is keeping @silvertop busy!!! :)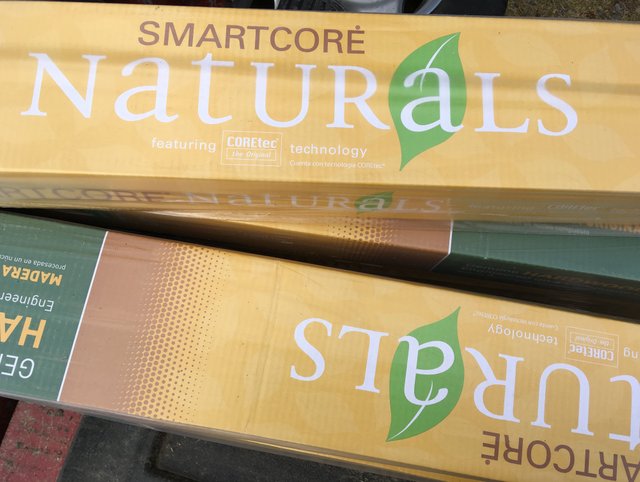 So @silvertop is hoping to get more of this floor in soon....... life happens LOL :)
I will keep you posted!!!!!! :)