Marshall On The Job
Our dog, Marshall, is brave in so many ways.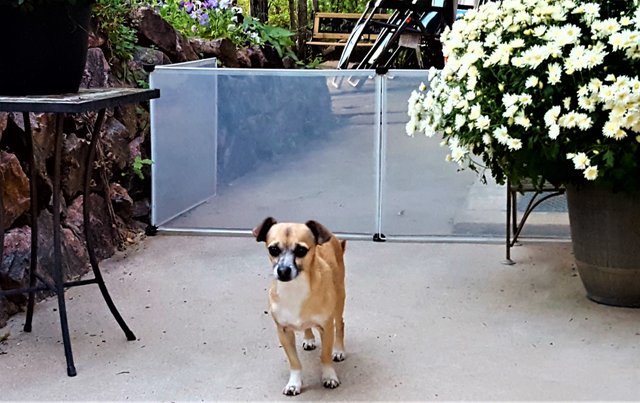 He's on guard for mountain lions, porcupines, coyotes, fox, bobcats, and rattle snakes which we have many of in this neighborhood.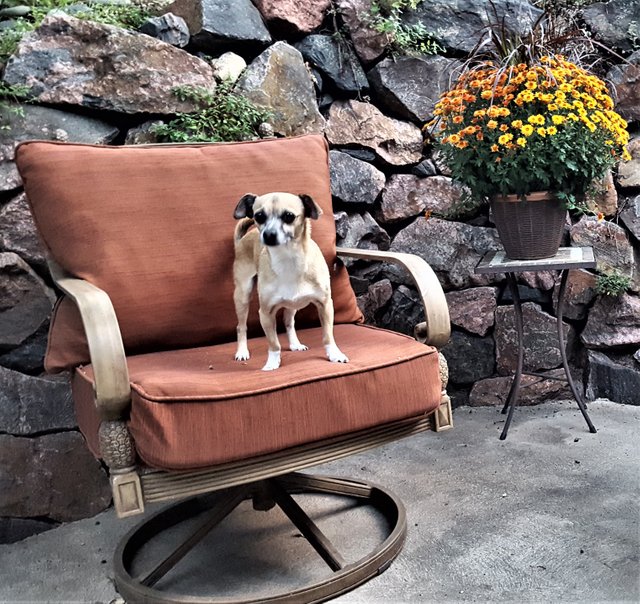 He walks the parameter checking all gates for bears and the neighbor's cat.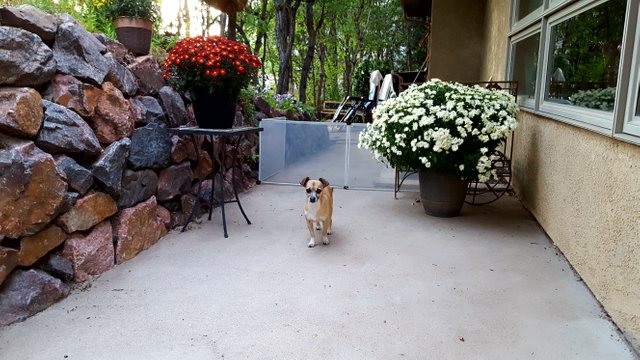 But when it comes to getting his nails clipped he's a wimp.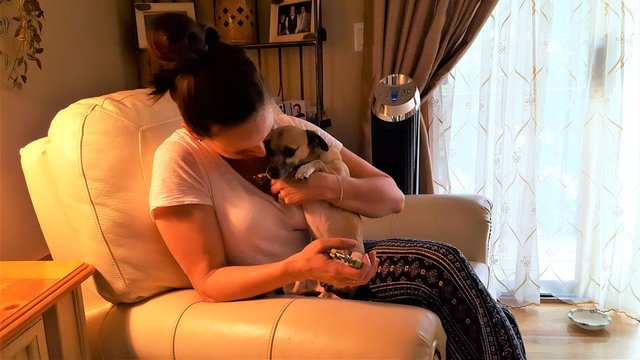 Oh...well, he's 98% perfect.