It's been a while since I posted anything for @supernovastaffy's weekly #dogsofsteemit contest, so it's time for Lucy to make another appearance.
This morning when I got up and went for a shower, as is my usual morning routine, I came back to prepare myself for the day to discover this......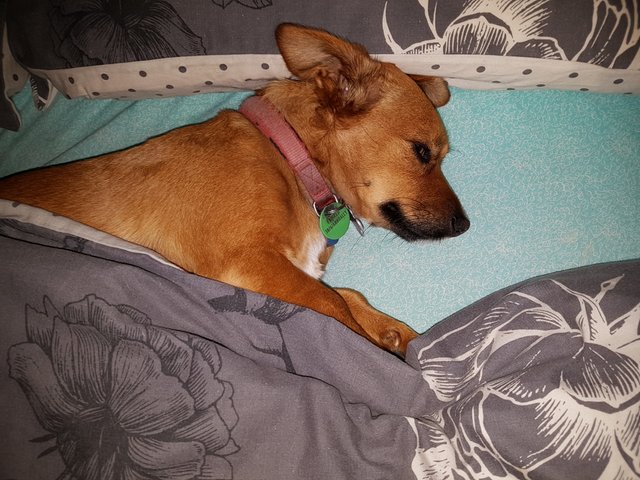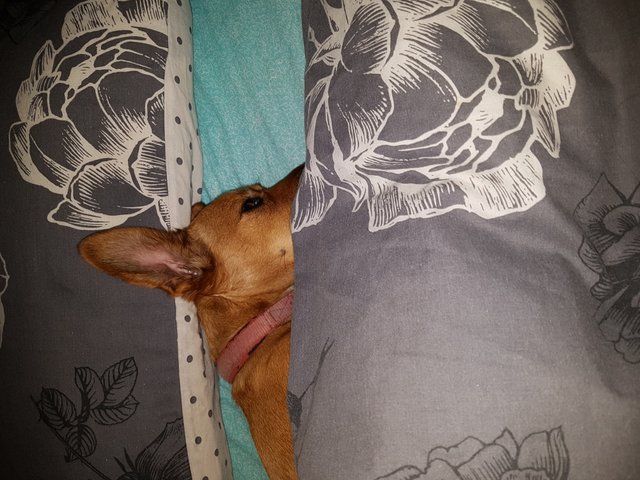 Someone had moved herself into my spot, got under the covers, and desperately avoided eye contact..
She's a good dog, really she is, and I love the fact that she was a rescue dog that has enriched our lives for the past two and a bit years.