Increasingly, you can hear about allergies. Mainly the topic concerns children. Apparently the problem is getting worse. And how does this topic refer to animals? Unfortunately, it also occurs. I will describe it on the example of my dog who has been dealing with this condition for several years.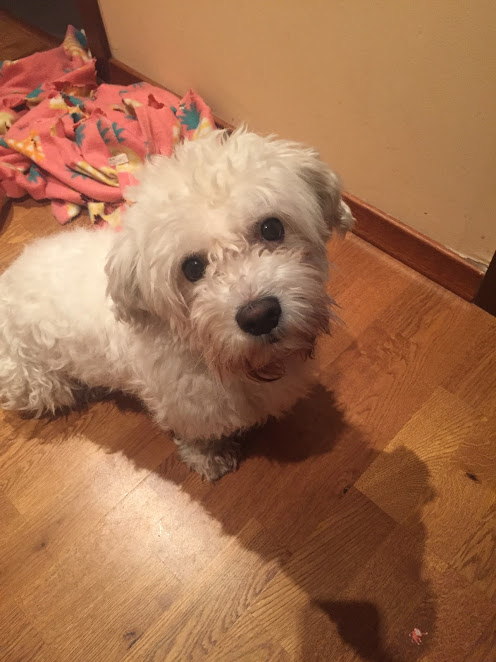 The beginnings
Allergy did not give any symptoms for the first three years. Just a joyful puppy. It was only after this time that something began to happen. First, he began to scratch more often than usual. But this is just a dog. Dogs are scratching. however, with this scratching hair began to fall out. So the first visit to the vet in this matter. Diagnosis somewhat discounting. He probably ate something. Injection. And he calmed down for a while. Later licking started. He licked his paws mainly, but with such stubborn maniac that sometimes I could wake up from sleep. I have watched these paws a million times but I did not see anything disturbing there. He walked normally, he ate normally. Just licking it. And finally, red lichens appeared on their paws. Another vet. Another injection. It's a bit better. In addition, the dog was banned from licking his paws. Just how to explain it to him. The vet offered to dress his socks. So such a sock withstand about 3 minutes on the paw, knee-pad maybe with 5. However, the problem has not disappeared. He licked once less once more. Visits to the vet have become regular.
Diagnosis
In the end I ask what is the reason because the injection only helps for a moment. And here it turned out that the diagnosis, however, is problematic. He first stated that some dogs are like that. Later, that may be the dog's reaction to stress. And here it really coincided with the appearance of the baby at home. A lot of changes. Maybe he is stressed. Although if you do not scratch and do not lick it seems to be happy. He still enjoys running after the ball and dragging with a blanket. I decided to try to pay more attention to him. More scratch behind the ear. Unfortunately, the scratching has not changed much.
Diagnosis for the second time
And finally, I began to look for the cause myself on the internet. The threads of allergy in dogs sprang out. So return to the vet. Maybe this? Interview every dog ​​eats. Basically everything. And I got specialized food in a specialist price. The first two days stood intact in the bowl. And only this sight. What did you give me woman? Later, he probably understood that he doesn't get anything else and he began to eat. But after two weeks no change. And so, with two children something will fall from the table, he will eat it, so unfortunately he happened to eat other things. For this he began to beg terribly at the food. And in my opinion it was only now that he became stressed and unhappy. So I returned to boiled meat from the soops.
So I ask the vet if you can do some research on this matter. Apparently they are expensive and constitute a pyramid. General first, then more and more detailed in each direction. I say it's hard to see maybe it just turns out to be chicken or rice and our problem will end.
It turned out that you do not have to do a series of tests. One was enough. My dog ​​is allergic to EVERYTHING. On grass, herbs, trees, fungi, mites, and food allergens. there is no point in delving into details. And my dreams of stopping the rice were ruined.
What's next
Today my dog is 6 years old. Most of the time he was treated symptomatically. We have been testing allergic tablets for a dog for several months. Some novelty in Poland. It's a bit better.