These are my two Miniature Pinscher's ( miniature Dobermanns)
Yoda Nut on the left and Zen Jade on the right ,
Zen is nearly 11 years old and is known as Mr. Grump, Yoda is now just over 2.
They are always close to me. and get really agitated when we go out.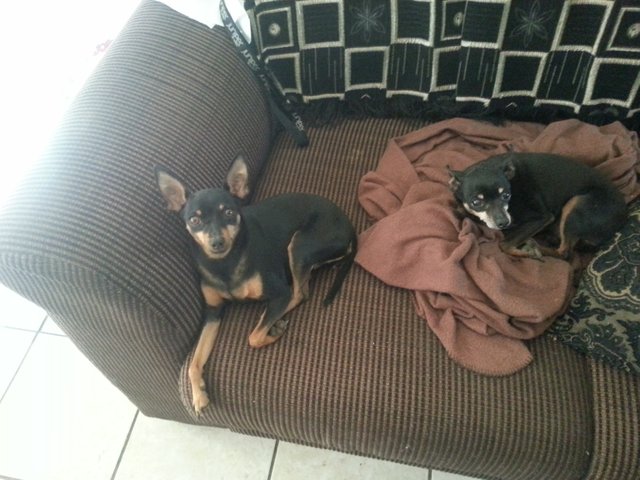 Another Story of a Homeless Dog.
Video appears courtesy of YouTube , not my Property.
Hope this reminds you of why they are [wo]mans Best friends!