Well, my doge friend hates this day but it is necessary. We live in an area where it is quite hot and humid and after about a month or so I start to feel bad about how easily hot she gets when we go to the park.
I know people that have long-haired dogs here and they just limit their activity and basically keep them indoors all the time and I guess that is fine but I don't think that is much of a life for a doggo. So even though she hates it, we have to get her cut and clipped once a month.
Here are the before and after pictures.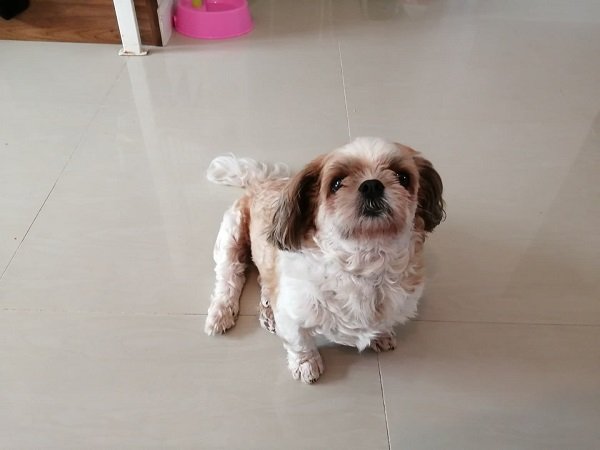 Definitely happy and cool in this picture, but this is the floor of my kitchen and she is standing at attention and focusing at the camera only because of the fact that I am currently eating pizza and she knows that if she just waits patiently and stares at me that she will get a bite or two.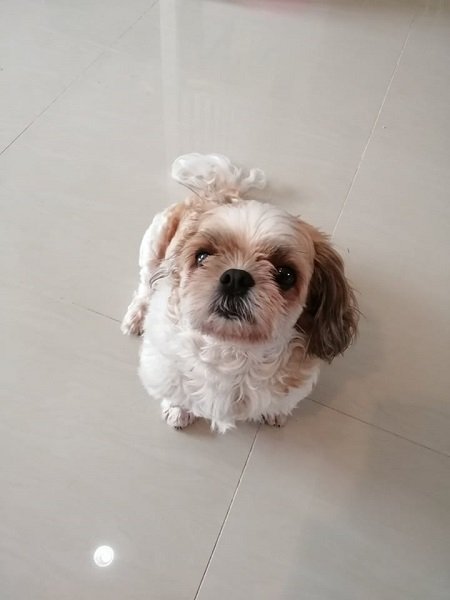 kinda the same shot but whatever
So I had to drop her off for a while at the doggy hair salon and well, she gets excited when I take her out of the house for a ride on the bike but her enthusiasm drops dramatically as soon as we arrive at the dog shop. She doesn't fight it or anything and is actually very obedient at the shop (never gives the ladies that work there any problems.)
I picked her up 2 hours later and when I just opened the door of the place I realized it was exceptionally hot in that place. So hot, that I can't believe the women working in there can tolerate it. I started sweating almost immediately and my dog was not really enjoying the time either
Anyway, here's the after pictures.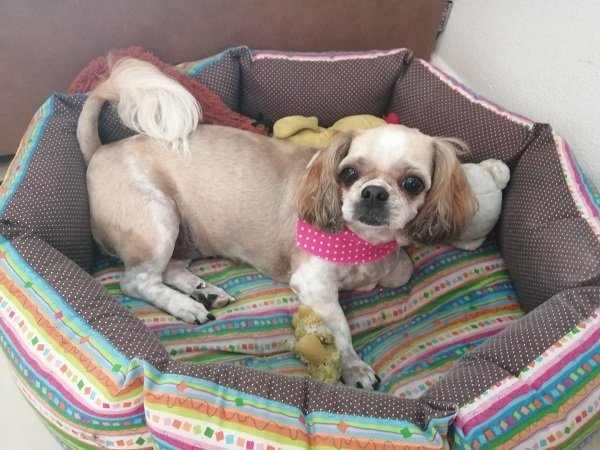 I don't give them really specific instructions because to be honest this isn't a fashion choice for me and of course the dog doesn't give a crap what she looks like, this is purely a temperature decision.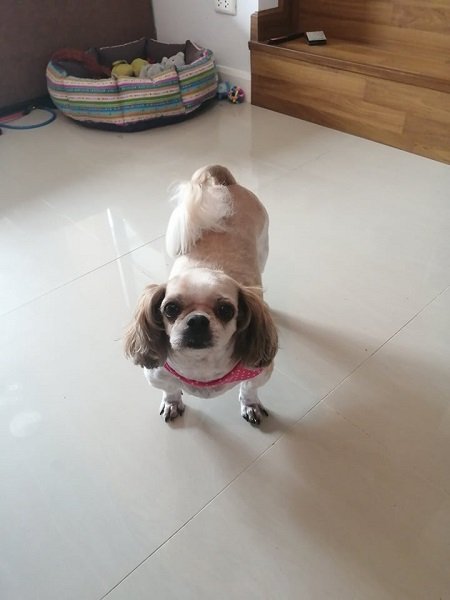 It was so remarkably hot in that shop that I turned on the air con for the first time in about a month and it still took her about half an hour to stop panting. As bad as I feel for my dog, i think I feel a lot worse for the two women who work in there.
I suppose if i want to continue to get my dog bathed, cut, and clipped for less than my lunch cost today, they keep their costs down on electricity.