Who is who among Mom Knopa's puppies (photo story)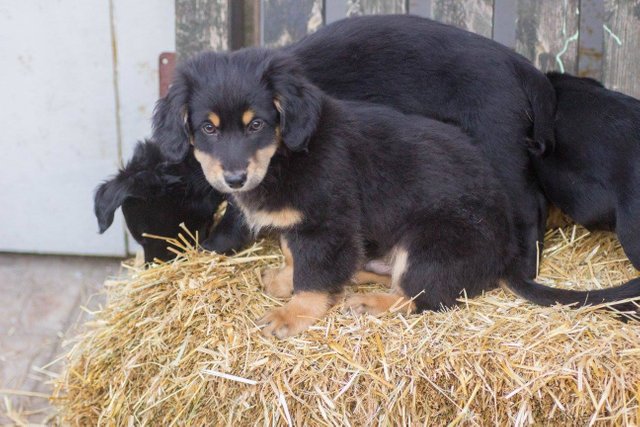 Time goes fast. In a week the kids will be four months old. 
This is our mother. The storm terrified her very much. We have not yet been born.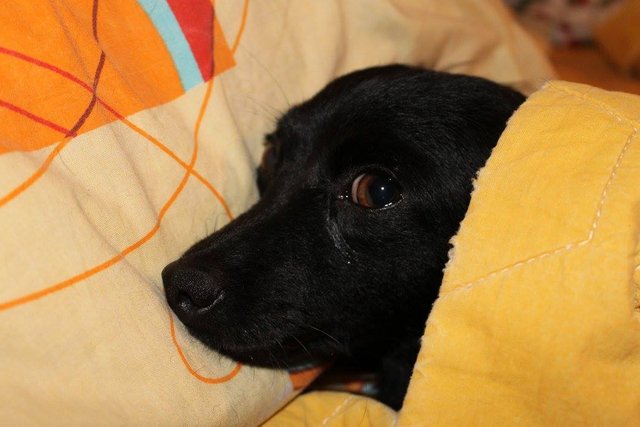 Hello, Big World!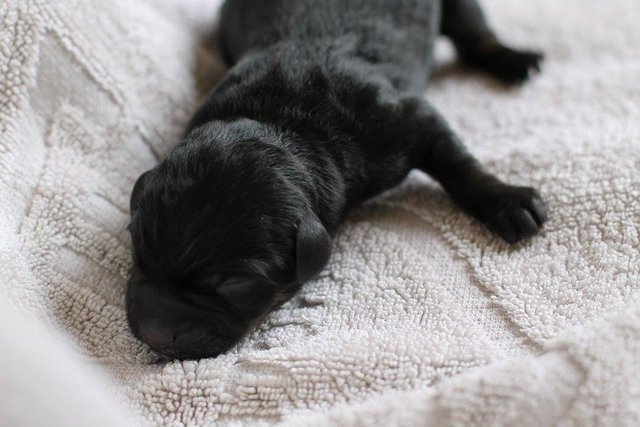 Tired but happy Mom Knop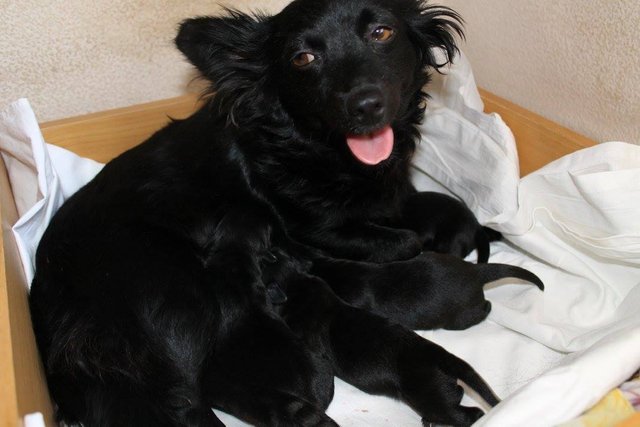 That's how we looked like four months ago ...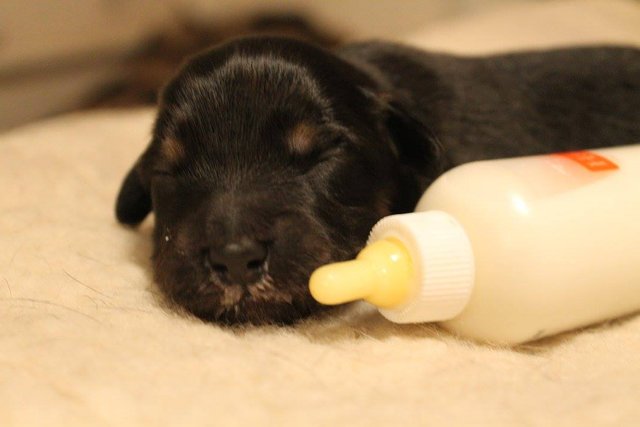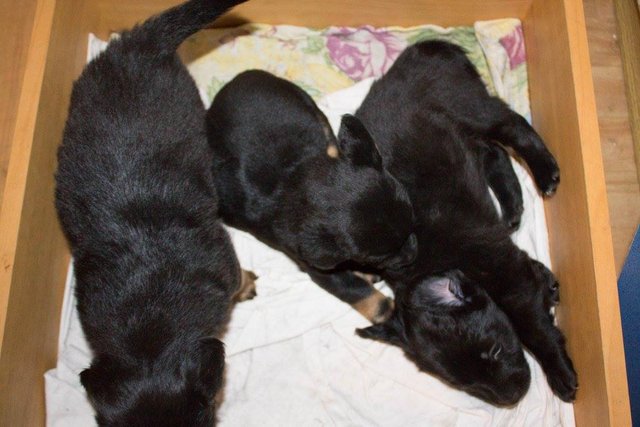 Our first day in the garden...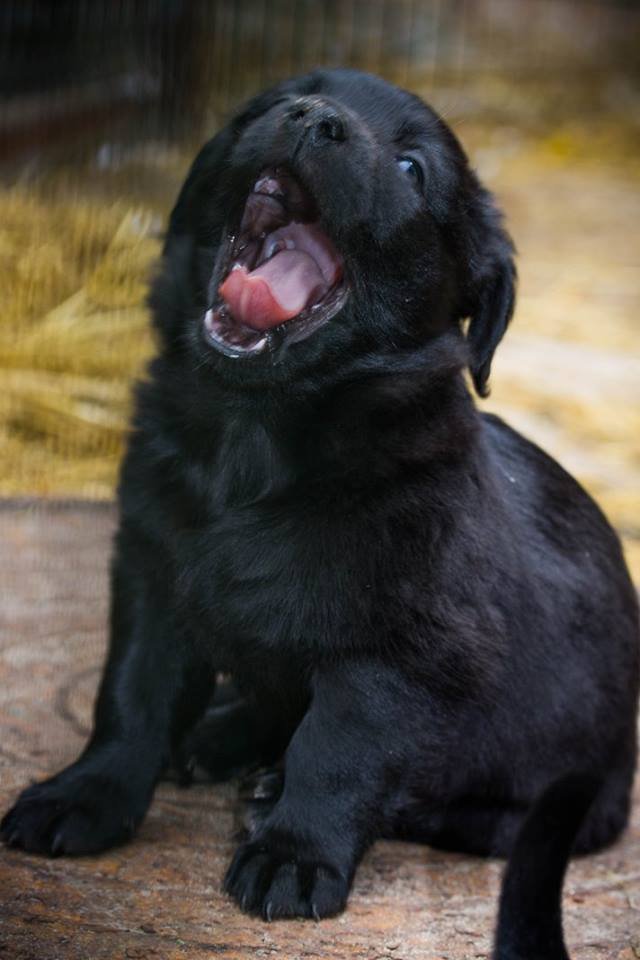 The nature of everyone is clearly visible now.
The bravest and leader is Partos. This little terrorist likes to bite everyone's ears. He does not like sitting in our arms.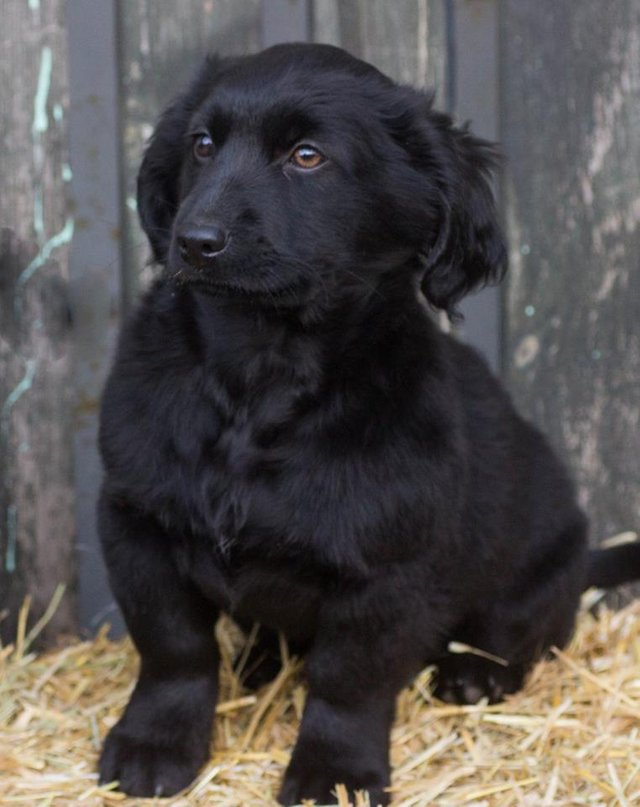 The most modest and cowardly is Gosha. He is the smallest and most like a dachshund. Gosha does not mind getting into your arms, but he's afraid of heights.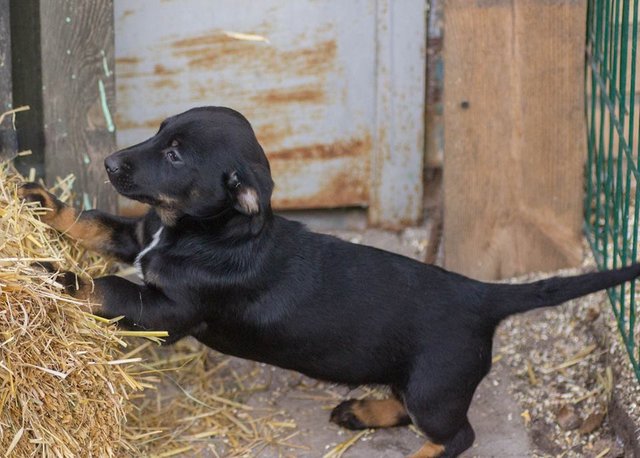 Noble and intelligent Athos. He and Porthos look very similar. Sometimes it confuses me ... Take it on your hands, he will hug you with his paws and will be ready to sit all his life.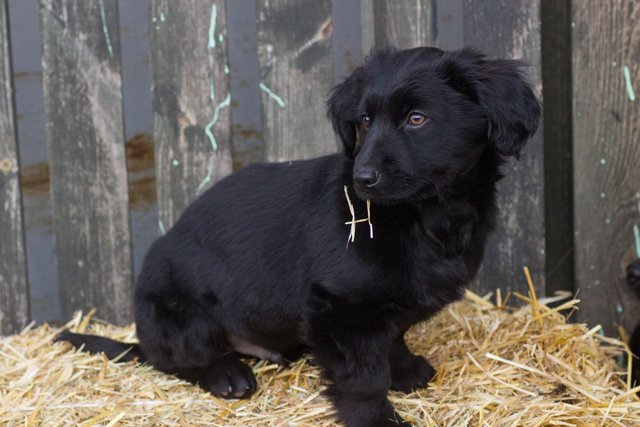 And finally my main model is Toffa. Kind and affectionate puppy. By nature, he and Athos are very similar.