Dogecoin Hits 0,01 $ - Low Fees, Fast Transactions!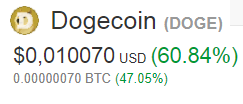 Today Dogecoin reached its historic all time high of 0,01 $ for the first time. Investors realize that you can use it for flawless, low cost and fast micropayments. When trying to determine if a crypto is good or not, sometimes focusing more on economics and usability and less on the technical specs makes sense.
Dogecoin is Bitcoin-like, but just very fast and very cheap when it comes to transactions. The block time is one minute, the current fees range around 1 to 5 DOGE which is 0,01$ - 0,05$. Whenever there's heavy volume on exchanges and Bitcoin or Ethereum cannot be used because transactions are stuck, Dogecoin will always work. Transactions go through the network within 1 - 2 minutes, on-chain of course.
Dogecoin uses merged mining with Litecoin. Both currencies use the scrypt-algorithm and one can assume that miners like the fact they can mine two coins at once without having to extend their mining hardware.
There's a web wallet called my.dogechain.info which is similar to Bitcoin's blockchain.info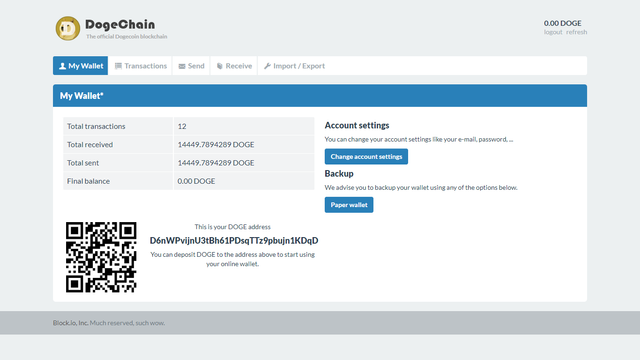 There are also mobile and light wallets which are easy to use.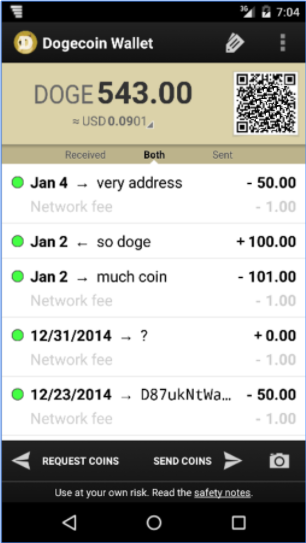 Steem could be seen as one of Dogecoin's competitors. Steem wins considering the fact that there aren't any fees and transactions only take some seconds. But Steem ist not as open and flexible as Dogecoin. Creating a Steem wallet costs Steem whereas Dogecoin addresses can be created just like Bitcoin addresses.
It's definitely a coin to pay attention to in the next year as crypto adoption grows and slowly becomes mainstream. There is a need for fast and cheap transfer of value. Nobody wants to wait for hours in order to move some amount of cryptocurrency. The fast, low fees and easy to use coins will prosper during the next year.