A REVIEW ON DOGDATA PLATFORM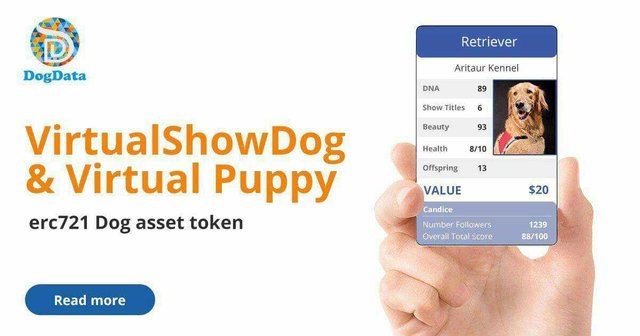 Currently, one can't be mistaken for saying that blockchain technology is the outstanding technology of our time and people are gradually finding it worthwhile getting involved with it. Irrespective of the type of platform, what is needed is the right team with the right knowledge. Also, there are developers in the outside world who believed that with the aid of blockchain, there can be a turn in events, hence leveraging blockchain to achieve their aims and objectives; one of such developers or team is found in an upcoming platform known as DOGDATA.
DogData is a blockchain platform which aims to solve issues limiting both dog owners and dogs worldwide.
According to a study, there are 1.42 billion dogs worldwide while the dog owner market is valued at about $500+ billion, but yet there are issues which exist of which one is dog owners and dog breeders not being organized in any way. Owing to this in particular, lead to missing or fragmented;
a. Dog data,
b. Dog breeding complexities,
c. Missing dog sale conditions of care,
d. Minimal leverage of the wisdom, knowledge and power of the dog community.
Thus the importance of DogData platform.
About DogData Platform
DogData is a blockchain platform leveraging the multi-million dog breeder and pet dog owner communities to make better dog welfare, dog breeding and dog knowledge. Thus in addition to blockchain, DogData also uses advanced
technologies and a gamified reward system to make dog care and welfare better.
Talking about advanced technologies, DogData uses the following;
a. An Erc721 asset tokens together with a private blockchain, data vault, AI and machine learning.
b. A suggestive marketplace together with erc20 discount tokens and cryptocurrency.
c. An immutable blockchain for dog microchip identification and dog life data. In addition to this is vaccination and immunization storage tracking.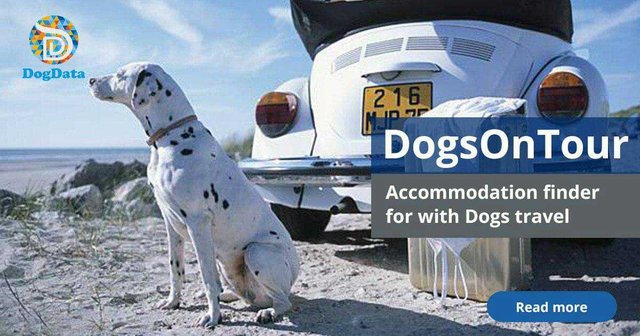 WHAT TO KNOW ABOUT DOGDATA PLATFORM
The first thing to know about DogData is their team. DogData team of experts have lifetimes of industry experience, thus producing, working, supervising and/or managing parts and aspects of CACIB, CAC
, AKC, Kennel Club or FCI Dog shows. To prove this fact, all founders and advisors have more than 20 years of experience in the industry.

The first MVP from DogData platform is a dog ancestry public blockchain. This is a blockchain with reference and international dog registry database using time stamped immutable technology for all dogs, pedigree and non-pedigree.
Also, this MVP is used to help build an updated and accurate database where dog owners will get paid for updating their dog specific information on the PedigreeChain.
In the same way, to increase community engagement, DogData will ensure that some dog's life data uploads will be incentivized thereby enhancing and improve dog care and welfare.

To ensure there is transparency and of course a clear difference from what's known, DogData will offer a secure time stamped data vault for all dog's vaccination registration and dog's life data using an immutable private blockchain.
In the same way, there will be an inclusive, modular dog sale and care contract which will be a tracked and incentivized care
and welfare milestones linked to the PedigreeChain, also the dog sale smart contract is interlinked with the PedigreeChain.
Lastly, in case of a change of ownership, it will be automatically registered on the PedigreeChain. This in its entirety is the second MVP from DogData platform.

DogData team believes that to ensure they reach out to all dog owners, there is need to leverage on other people's knowledge as well, owing to this, the team will be using the world's most successful dog breeding experts coupled with big data, machine learning and AI. This will help to ensure better breeding predictions and elimination of genetic health defects. However, there will be DNA hunter platform through which dog breeders will refine and tailor their breeding suggestion to get better results; in view of this, there will be increase puppy litter size, specific feature selection, etc. Of course, this is the third MVP from the DogData platform.

Another good fact or rather the fourth MVP from DogData is that the team believes that incentivized knowledge sharing, creates the best information exchange to improve dog care, health and welfare, which will benefit the whole dog community.
Therefore, there is a social media enabled solution which will provide searchable dog care information for the wider dog owner community, as a result, this will be a multi-language ecosystem with the best care information to improve dog care.

The fifth MVP from DogData is mobile-enabled categorized dog events creation and management tool. The essence of this is to use social media, location technology and keyword hashtags to ensure better dog care and welfare.
This tool comes with a quick, user-friendly interface allowing dog owners to register themselves and their dogs on the PedigreeChain. It is also easy to manage and upload completed milestone documents for the smart dog sale contract.
Lastly, this tool also allows efficient ticket management for dog show organizers as the app allows direct marketing, advanced ticket sales and ticket verification at dog shows.

The last but not the least to know about DogData is that it is a platform where there will be dog specific and breed specific suggestive marketplace. This marketplace will have a great selection of products and services at low prices.
When the community members are rewarded for dog welfare and care activities, this reward can be used for discount purchases on the 4Dogs marketplace.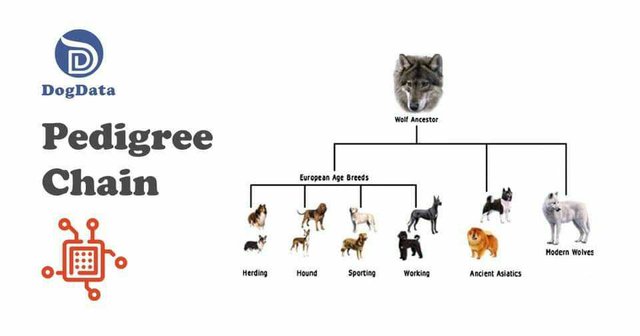 CONCLUSION
DogData is one of its kind this is because it's the first platform to come up with an idea such as this. Thus can be seen as the first incentivized, gamified platform rewarding dog owners.
Also, within the platform is Etherbone tokens which can be mined and earned by dog owners, dog breeders and community contributors.
It will be used in the DogData marketplace to pay for products such as a mobile app, pedigreeChain, dog data breeding, smart dog sale contract, P2P services and so on.
In addition, within DogData platform, Etherbone coin is also found, which is an ERC 20 transferrable and tradable cryptocurrency built on the Ethereum blockchain having a maximum supply of 1,000,000,000.
In the same way, there will be a buy-back program for Etherbone coin.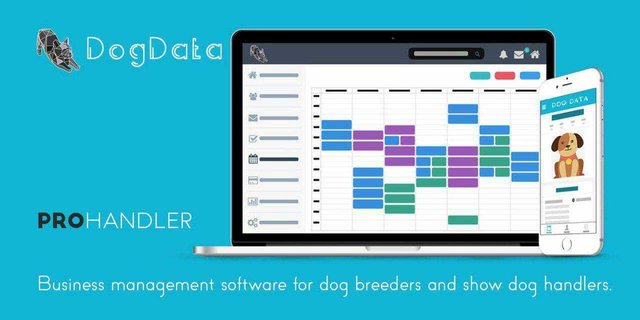 PLATFORM LINKS
Telegram: https://t.me/Dogdata
Twitter: https://twitter.com/FaceBook4Dog
Facebook: https://m.facebook.com/DogsData
LinkedIn: https://www.linkedin.com/company/dogdata/
Medium: https://medium.com/@dogsdata
Website: https://dogdata.io/
Whitepaper: https://mydogdata.com/pdf/DogdataLitewhitepaper.pdf
Author's Bitcointalk Username: Flezy
Author's Bitcointalk Profile Link: https://bitcointalk.org/index.php?action=profile;u=2187485