Dogs are ever hopeful!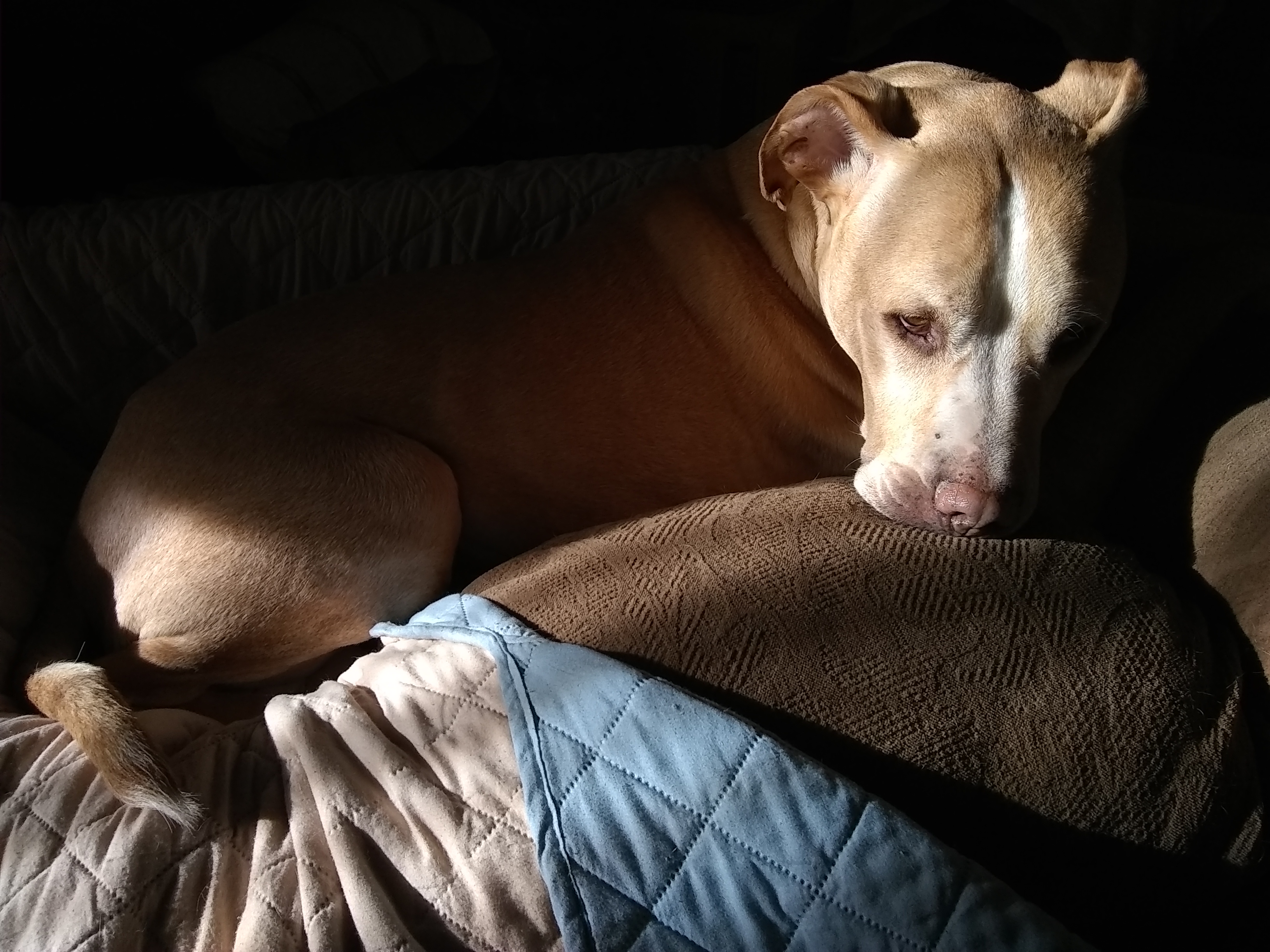 My dogs are family, and I take full responsibility for the bad behaviors they show. Problem is, neither I or my husband really had dogs until we adopted this big guy, and we have given more love than limits. Still, we adore him just the way he is, and our little girl dog, too. The photo above is boy's reaction to husband taking the other dog for a walk and not him. Pitiful!
Both these dogs have opened our hearts in a way I would never have expected. When boy dog came to us, he was frightened and confused, seemed so vulnerable even though he is a big, powerful dog. We planned to find him a home, having 2 cats already. Within 24 hours we decided to keep him and become a dog family. Our girl dog was the same situation; her owner couldn't keep her, a friend was supposed to keep her temporarily but instead took her to a shelter. The shelter called the last owner saying the dog wasn't adoptable and her days were numbered. We took her to find her a home, then realized the last thing she needed was another change in her life. Thus, dog number 2. It has worked out well, with the dogs loving each other and us falling in love with both of them.
Below is a photo I love, of both dogs hopeful that they might get a treat.