(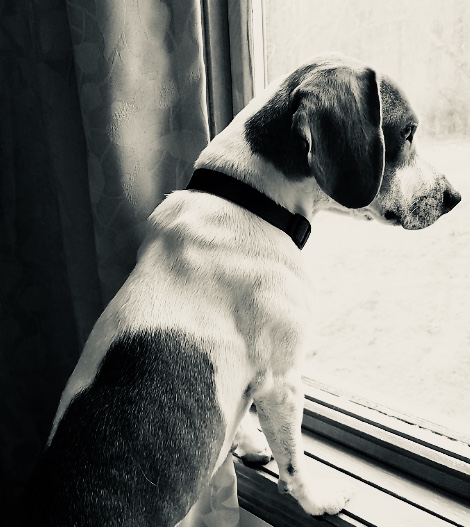 Rupi or Rupert has been with us for about 3 months now. He adopted us when we went to offer a donation of goods at the local SPCA!
He arrived in Fort wayne IN with a group of 30 shelter animals coming up from Mississippi and he wasn't in the shelter long, about two days we think.
Since being with us he has experienced snow, at first, he wasn't to sure, that didn't last long and despite the incredible cold we have been experiencing in this part of the world, he is enjoying this snow stuff immensely. Now it's fun to run in, stick your snout it, bound in, chase tennis balls in (favorite thing) and even still fun when it freezes the fur between your paws and makes it painful to walk on! Then it really time to go in and have a treat! (also a favorite thing). Then a cuddle (more favorite thing) and maybe an indoor bound, (yes, another favorite thing).
This wonder filled dog has change our lives in Amazing and Magical ways.
Focus on Favorite things... always the best option!
Know where the treats are...
Cuddles and snuggles are brilliant...
Woods are Inspiring and full of mystical paths...
Naps are fun...
Stretching is instinctive...
Play is very important.
Thanks Rupi xxxxxxxxx
Photo taken by Rosie Macqueen.