Что день насущный нам несет? Не знаю. Но пока позволяет погода, я стараюсь по утрам прогуляться с собачкой. Летом я ходил по утрам на рыбалку без собачки, а сейчас я не успею сбегать на рыбалку и потом собраться на работу, солнышко уже не торопится просыпаться. А скоро оно будет вставать позже меня.
What awaits us this afternoon? I don't know. But while the weather allows, I try to walk with the dog. In the summer I went fishing in the morning without a dog, and now I do not have time to go fishing and then get ready for work. The sun is in no hurry to Wake up, the day becomes shorter and the night longer.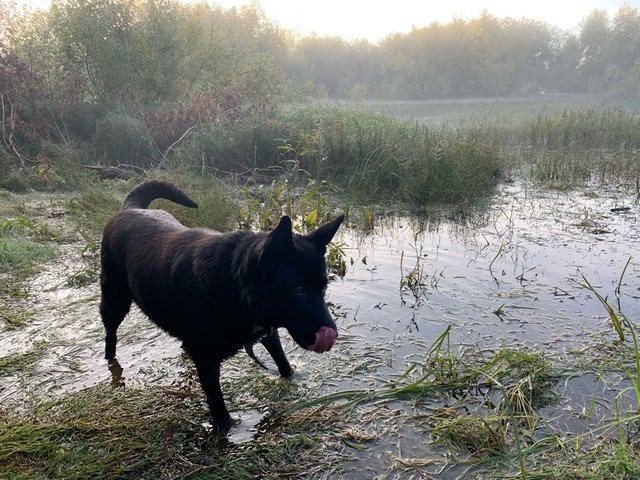 Posted using Partiko iOS
Сhallenge "Daily Pet Photography" #dailypetphotography by @kona
Thanks for reading...
Follow Me For Daily Posts!
Good luck and have fun