Rest in peace my dear friend...
It's with much grief that I inform you that I made an extremely difficult decision to put down my beloved companion, King, and confirmed his passing this morning. He was a sweet dog with our family and his brother, Sammy, (albeit a bit jealous for attention at times) but, unfortunately he has recently went on a violent streak against neighborhood dogs with two incidents occurring over the course of two weeks. I have taken precautions after the first and was in the process of getting him enrolled in training to hopefully address these issues but I am afraid it was too late. This is my memorial to my buddy who is already sorely missed. I would be lying to you folks if I told you that I was ok right now. I am not ok but know these wounds will heal in time. Expressing these feelings and receiving support from my friends has helped me to cope. I also wanted to take a moment and admonish fellow dog owners so they don't end up in my shoes. This terrible burden on my heart is difficult to bear.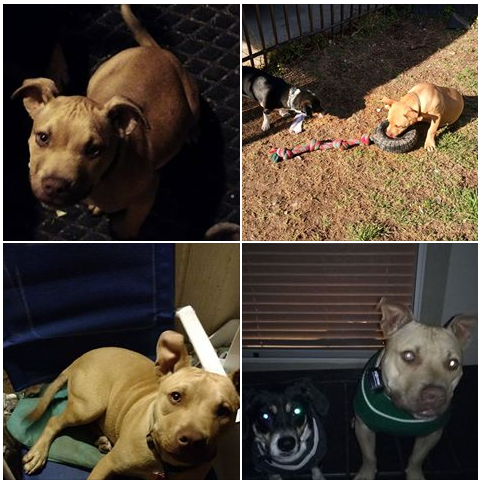 King, was an 1 yr old American Bully. He was about 60 lbs. and had become a powerhouse. He was also a very intelligent animal but this time it was not for his own good. He had learned that he was able to pry the lower part of our fence gate ajar enough for him to fit his body through. He had escaped while I was at work and severely attacked two small dogs being walked by a neighbor. I received a call from my wife shortly thereafter.
I was on a high from just making my first game shot in a pickup basketball game. It got a shiner from taking an elbow but we still won. My feelings of victory were quickly overshadowed by this call and being made aware of a most terrible incident.
I rushed home as quickly as I could and was met by the animal control officer. I was in very vulnerable state knowing that another dog was on the precipice of death on account of King's actions for which I assume full responsibility. I desperately pleaded with the Animal Control officer for his opinion as to if there was hope for my boy and rehabilitation. The officer put things in perspective for me.
He informed me that I need to consider that my dog already has a taste for blood. I don't think he meant that literally but in the sense that he has an affinity to fight dogs outside of his pack in so much that he would seek a way to break free to find them and attack. He advised that the liability is too great and that I must consider my family to include my little sweetheart.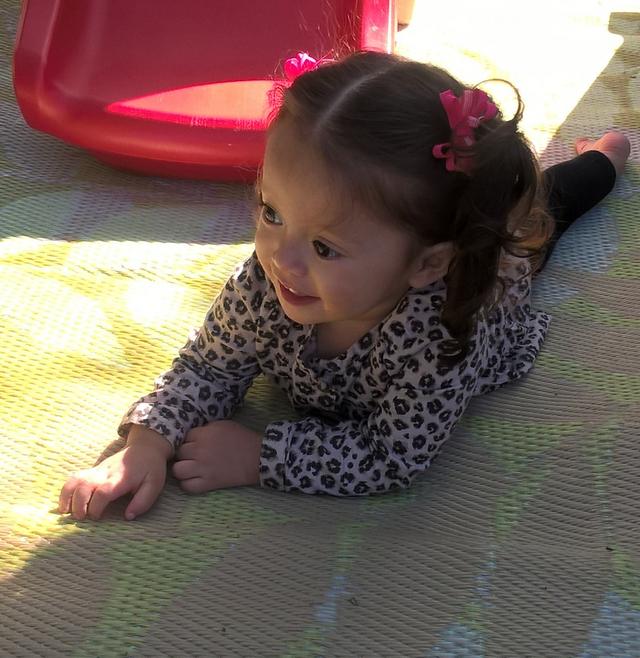 I must protect the interests of my wife and daughter first and foremost
A part of me wanted to be selfish and fight this but, as a man, I believe deep down I seemed apparently that this was the right decision as much as it breaks my heart. I asked for one last opportunity to embrace my pal. I heard King cry in the truck and the officer opened the door slightly. I petted my boy for the last time and told him that I love him.
I met my neighbor at the vet and spent the next 4 hours with her and we quickly became friends. By the grace of God, her babies made it but they are still recovering. Please, keep them all in prayer.
What have I learned from this ordeal?
I believe the following are valuable instructions for dog owners so they don't end up having to make such a gut wrenching decision as I did yesterday. If I would have done these things, perhaps my boy would be alive today. I miss him so much.
1. Socialize your family dogs early with plenty of humans and dogs to include those they are not familiar.
Ensure you do this when they are a puppy for a strong foundation later on especially with large breeds that could pose a significant danger. I know it's be nice to train that little ankle biter as well but, as I have experienced, it is much more urgent with breeds capable of great harm.
2. If you dog begins showing ANY signs of aggression, please consider having them neutered / spayed.
I made the critical mistake of delaying this to try to get the DNA tests / papers for breeding. I wanted King's lineage to be carried on but now he is gone.
3 . If your dog is exhibiting signs of anxiety, seek treatment as soon as possible to include medication if necessary.
King had exhibited some behaviors when I was trying to train him to put on a muzzle that seemed consistent with anxiety looking back. He became frantically trying to remove the muzzle that it was actually frightening. I stopped because I feared I could have caused him to snap.
4. If you own a fence gate that latches at the top and you own a powerful breed, I highly recommend placing an addition latch or other device to secure the bottom.
Maybe even throw a few cinder blocks down for good measure. If I had done this, King would not have had that avenue for escape.
At this point, my mind has become deeply afflicted with the 'what ifs', ' could haves, and ' should haves'. I am racked with feelings or guilt and remorse but I know I have to eventually come to terms with what is rather than dwelling on hypotheticals. King is gone. Nothing is going to bring him back. I just hope that my words may be a lesson to someone else and their friend is preserved.
Eventually, we will find another dog but I don't think I will find another beautiful specimen of an animal as King. If it weren't for his brawling nature, he would have been damn near perfect. Everything seems so surreal right now as though that I am in a dream and just want to wake up with my arm around my big ol meat pillow. Thank you for taking the time to read this memorial honoring my friend.
Peace and grace, my friends. ❤️

#friendship #grief #pain #death #americanbully #steemthatshare