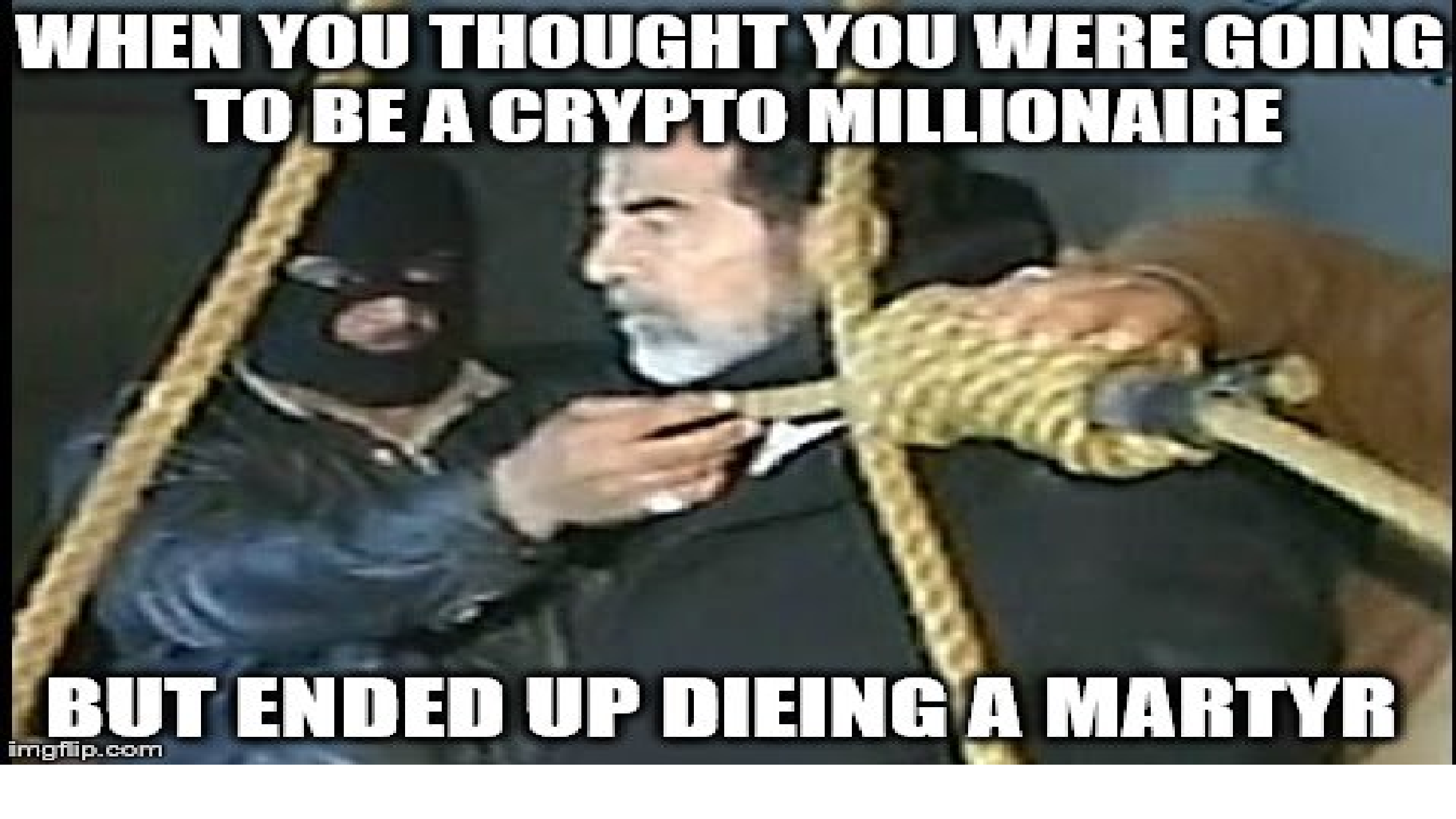 Well the crypto market is officially collapsing at a rate 15 times faster than the dot com bubble and confidence in this market isn't something that will rebound anytime soon. For all the people who mortgaged their homes and maxed out their credit cards, the reality of bankruptcy and homelessness is slowly setting in. With that being said, I think now is a opportune time to produce a documentary illustrating the collateral damage that this industry has caused. With more and more people taking their own lives a result of the fall out of the crypto industry, though the likes of all the crypto scammers like Justin Sun and the Bit connect gang will never see the inside of a prison cell, maybe the guilt that stems from this documentary will haunt their memories for years to come.
For the tens of millions of dollars they fraudulently accumulated translates to the destruction of thousands of individual lives, with a trickling affect that will last generations. If these people really had a conscious they would return some of this money, but they wont. For the most part their money has been exchanged into fiat and they have moved on to the next latest and greatest scam.
So if you want to help me make this documentary a reality, please go to go fund me and make a donation. I plan to shoot this documentary over the course of the summer whether financed or not. People deserve to have their voices heard and making ignorant comments like " you should only invest what you can afford to lose" isn't a relevant statement. If the industry collapsing at a rate 15 times faster than the dot com bubble, something is inherently wrong.
https://www.gofundme.com/crypto-get-rich-or-die-trying
All you ALT coin creators who directly caused the expedited downfall of the industry by creating coin after coin with no merit or intrinsic value - if you have a heart - id consider pulling over to the side of the road and parking the Lambo and making a fucking donation.
If you want to donate steem that's fine as well