First you will have to download
Docker for Windows Click here to download!
After Download you just open it Press on Okay and let it Work
It will then log you out and after that, you press Okay one more time then it will restart your Computer 2 times
Then we are finished with the install of Docker.
Now you open cmd.exe
When you try
docker run hello-world 
It should output this!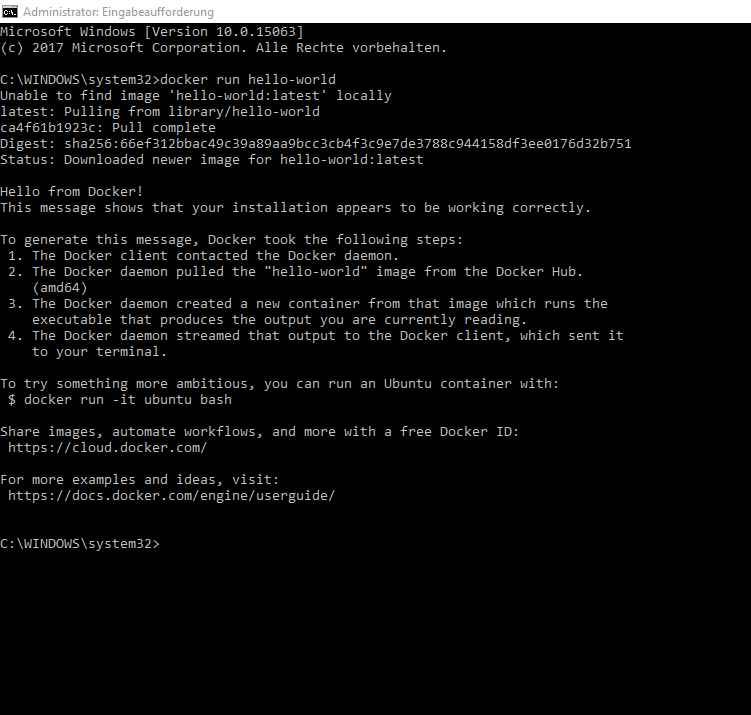 That already was it!