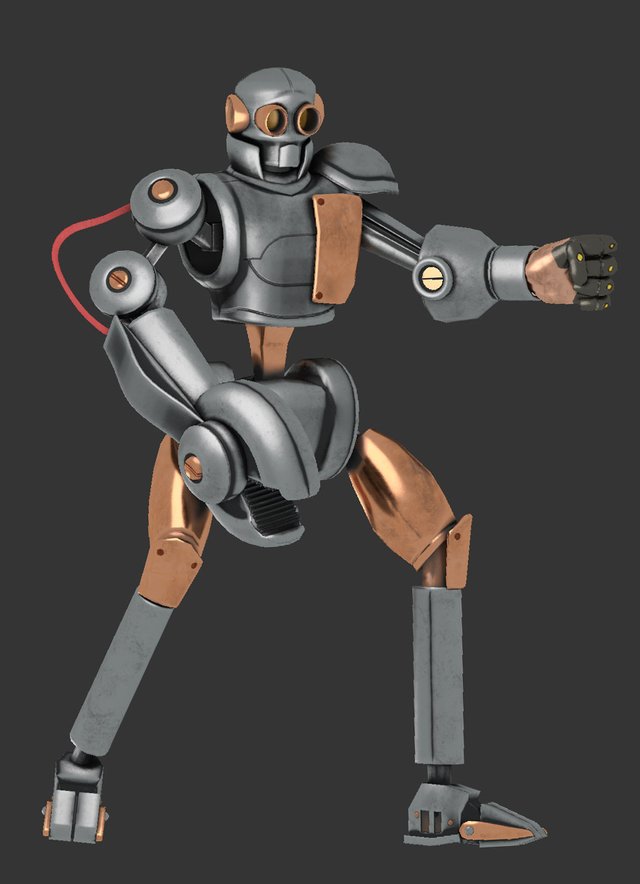 Well I hope I am not getting too carried away here... this is my third entry for the dlux-sm project.
This time the Rusty Android is the subject, as he provides a nice chance to play with the metallic and industrial texturing in Substance Painter, an area where the software really shines.
He was modelled in Blender with mostly traditional box modelling techniques.
Thanks for looking! :)