Dlive Chat Reader 1.25 - New animated bar with Upvoters!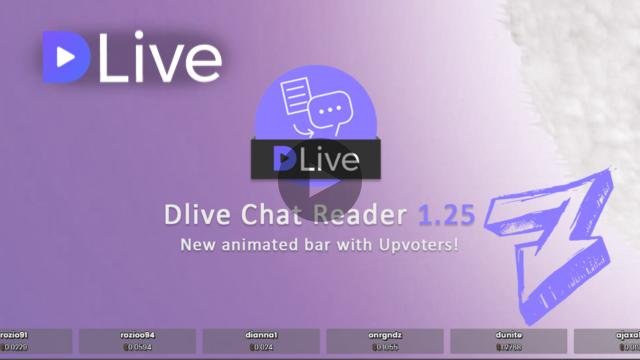 New version of Dlive Chat reader
---
Version 1.25 - Chat window, GIF & MP3 Upvote notifications and links for OBS!
Added new OBS link for animated, auto-scrolled bar full of Upvoters and given Steam Dollars.
Upvote animation is now longer (15 s).
Script remembers now recently used language and custom upvote text.
Added possibility to test upvote animation in OBS.
All options can now be set on the main page.
You can add now the custom text to upvote notification animation.
Repaired bug with a double voice in OBS. Now the links to the chat window and notifications are silent so that you can get sound from the browser and manage it.
Added upvote notification only mode, for Streamers who only want notifications, without reading a chat aloud.
My video is at DLive