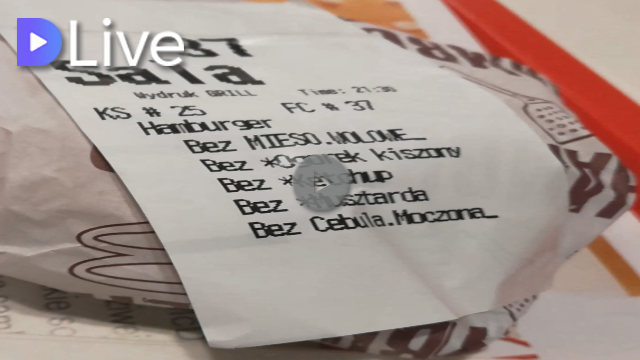 Welcome, today I was in McD. and some uncommon idea has been borned in my mind. Lets see an extraordinary hamburger unboxing.
[PL] Witam, byłem dziś w Macu i wpadłem na nietypowy pomysł spersonalizowania swojego hamburgera. Przy okazji zadam wam pytanie. Czy byłeś na otwarciu parasola? Sprawdzcie to :D
Przy okazji jak chcecie, to podajcie adres mail'owy w komentarzu, a załatwię Wam kupon na darmowe duże lody z polewą, ważny przez tydzień.
My video is at DLive