Creamy Southern Coleslaw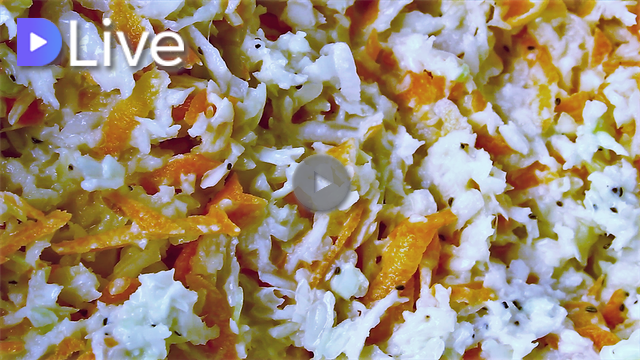 This is by far my absolute favorite coleslaw recipe. I've never tasted coleslaw this good in any restaurant. My friends from Oklahoma used to always make it. This is the only coleslaw I ever make. I made a lot of coleslaw in this video. You can always use half or another smaller fraction of the ingredients, or make a large batch like this and have it every day with lunch and dinner and still have enough to give away to friends and family. I usually end up wasting cabbage if I don't use the whole head. It stays fresh in the refrigerator for about a week. I need a lot of dark leafy vegetables for my hyperthyroidism. If you have hypothyroidism, cabbage isn't too good to eat a lot of. It goes well with pretty much any sandwich.
INGREDIENTS
1 small cabbage
3 carrots
1 cup of mayonnaise
1/4 cup of white vinegar
1/4 cup of sugar
1 teaspoon of celery seeds
Salt
Black pepper
DIRECTIONS
Mix the mayo, vinegar, sugar, celery seeds, salt and pepper in a bowl.
Grate cabbage and carrots.
Mix the veggies with the sauce.
Eat, and it's so good!
Longer video on my YouTube Channel.