Steak Fries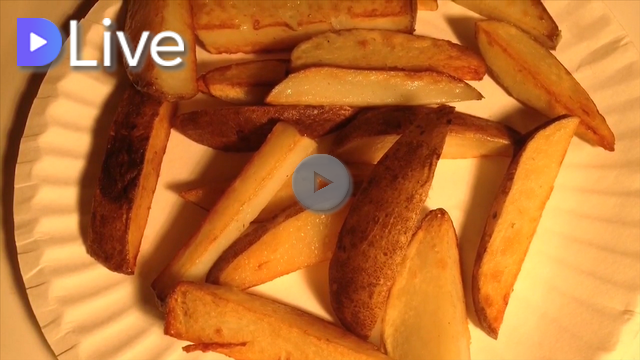 This is the absolute best way to make homemade fries! Some people think I'm strange when I say it goes great with mustard, but it really does. The amount of potatoes is up to you depending on how much fries you want. Idaho russets work the best in this simple recipe.
WHAT YOU'LL NEED
Idaho russet potatoes
Vegetable oil
Salt
DIRECTIONS
Heat vegetable oil in a skillet.
Fry cut potatoes for 7 minutes at 325°.
Dry fries and remove all the oil with paper towels.
Fry the fries again at 375° a few minutes until golden brown.
Remove oil with paper towels again.
Delicious!
This is a remake of the first video I ever made. I've come a long way since. It was shot on my old iPhone 5. The original video was edited with iMovie. All my newer videos are recorded with my Canon Rebel t6, a Samson USB microphone, and edited with Adobe Creative Cloud apps. Brand new videos every Saturday.
Watch longer video on YouTube.

Youtube.com/c/TheXSgreenCookingShow
My video is at DLive