Avocado Tacos dlive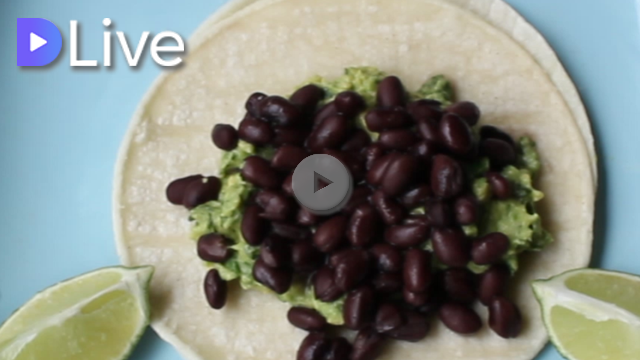 Authentic Mexican style vegan tacos. A healthy avocado spread topped with black beans.
INGREDIENTS
1/2 haas avocado
1 small bunch of cilantro
1/4 cup of black beans
1 clove of garlic
1/2 tablespoon adobo seasoning
2 corn tortillas
DIRECTIONS
Mash half of an avocado.
Chop the garlic and cilantro.
Mix above ingredients with adobo seasoning.
Spray tortillas and skillet with water and heat on both side for about 20-30 seconds.
Scoop avocado spread onto the warm tortillas.
Top with black beans.
Rico!!
All audio and video recorded and edited by me. Contains public domain music.
Longer video on my YouTube channel.