Woohoooo GIVEAWAY!!! Steeminion t-shirt | YES, t-shirt!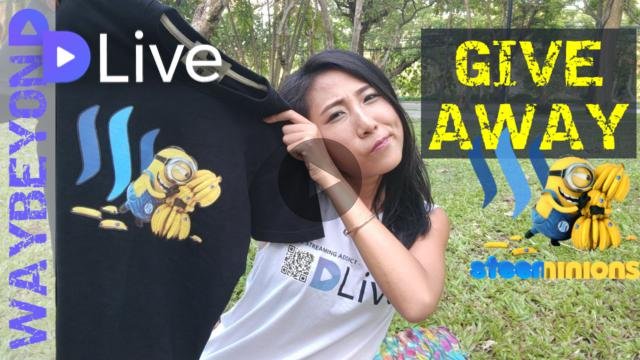 If you're into the Steem blockchain, this t-shirt is cool as helllllll ! :D hahaha so come on and join in! Easy peasy!!
It's a mixture of giveaway and contest I believe.. LOL as I give away this limited edition Steeminion t-shirt in exchange for a few things you could kindly follow..
Resteem the post as the more the merrier!
Write a casual invitation on either facebook or twitter or whatever. Tell your friends (non-steemians) to join the Steem platform, the awesome parallel world's fun we're in at the moment LOL
Give it a few days, I believe there will be few people interested or at least, ask questions so yes, please kindly answer!
Capture the screen and tell me how it goes! either in the comment below or write a short post and use tag 'steeminions'..
The giveaway/contest will be running till May 14 and May 15 I will be picking the winner, contact you and yes! shipping it the next day :)
Woohoooo ! so fun just to think about it. I actually did it on facebook a few days back. The result was hilarious so I'm so looking forward to hearing what happens in you guys' cases hahaha LOLOL
Lots of lots of love,
Mo ❤
Music :
"Doobly Doo" Kevin MacLeod (incompetech.com)
Licensed under Creative Commons: By Attribution 3.0 License
http://creativecommons.org/licenses/by/3.0/
My video is at DLive