DAPS Token Claiming Guide -peepcoin to DAPS!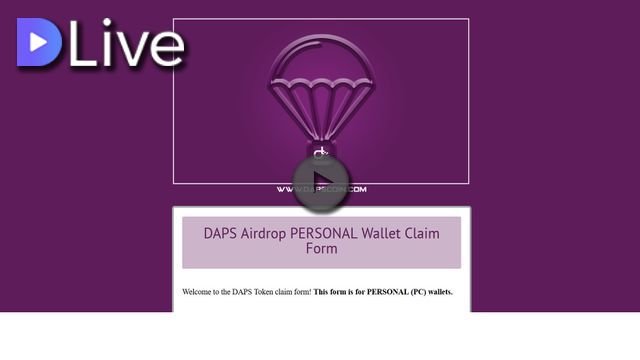 Simple video how to claim your DAPS tokens the easy way!
Staps to take:
1 Download the ENJIN wallet app on your phone and copy the DAPS wallet address to notepad/email it to yourselves.
2 Sign peepcoin wallet (see video). Do not forget to enter "Peepcoin airdrop" MESSAGE field.
Click "Sign Message" and copie the signature to notepad.
3 Fill out the claiming form. (shown in the video).
✰ Claim formulier: https://dapsproject.formstack.com/forms/personal_wallet_claims
✰ DAPS Steemit Manual: https://steemit.com/dapscoin/@dapscoin/daps-token-claiming-guide?r=vic-green
Enjoy the video,
Vic!
My video is at DLive