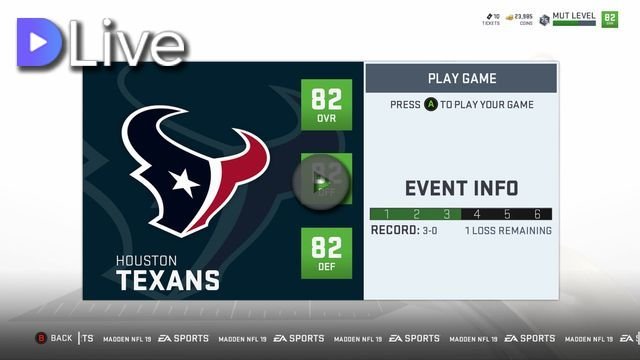 Undefeated
So far I'm 3-0 and hoping to take down my strongest opponent to finish off this round.
Watch me kick field goals to beat this guy! I have no clue why, but most times I can get a big play or drive down field but can't finish. =/
Oh well, at least I've been winning most, so let's hope I can prevent from throwing any bonehead picks to Linebackers over the middle.
My live stream is at DLive