[DLive] The Steem Community Project Zomboid Server is Now Live!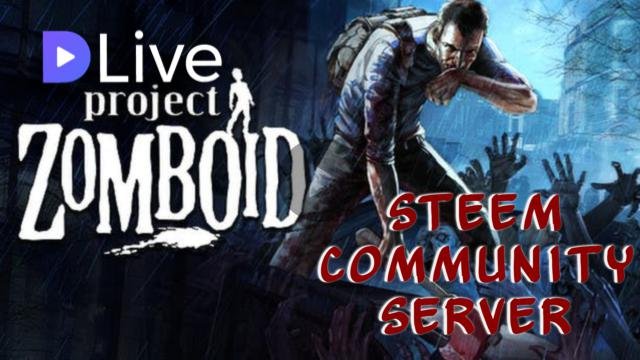 Open For All!
The Steem Community Project Zomboid Server is now open to all Steemians!
Thanks to donations from The Steem Poker League (@spl), BRO Sports (@brospn) and @rawdawg, we have setup Steems very own PZ world.
Earn SBD/STEEM
Each week we will post tasks that can be completed to earn SBD or STEEM. To qualify you must livestream or record your gameplay showing the entire process of completing the task(s). More info to come.
Get The Game
To play you must own a copy of Project Zomboid. The game currently cost $14.99 on Steam.
Giveaway
I will be giving away 3 Free copies of Project Zomboid very soon, so stay tuned!
How To Play
We are running the latest IWBUMS (iwillbackupmysave) version of Project Zomboid.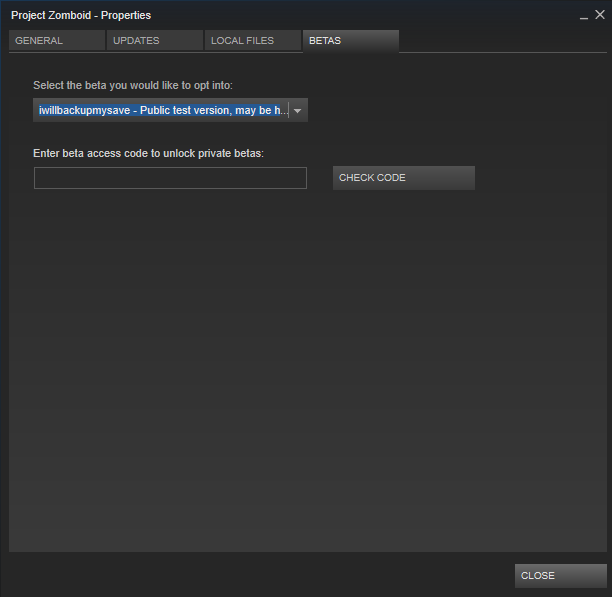 Simply right-click on Project Zomboid in Steam and select Properties.
Then click the BETAS tab and select the "iwillbackupmysave" version and click CLOSE.
After it installs you're ready to join.
Login Info
IP : 209.205.127.190
Port : 7000
Within Project Zomboid click JOIN at the bottom right, then enter the info above to join the Community server.
Be sure to save your username and password!
Currently up to 8 players are allowed on at one time, we will increase this number as interest grows.
Please be courteous to other players ... or I'll loot your avatar and kill it. ;)
Note : Only Steemians are allowed on the server at this time. Any non-Steemians will be removed and banned and if necessary we will password protect access to the server.
My live stream is at DLive