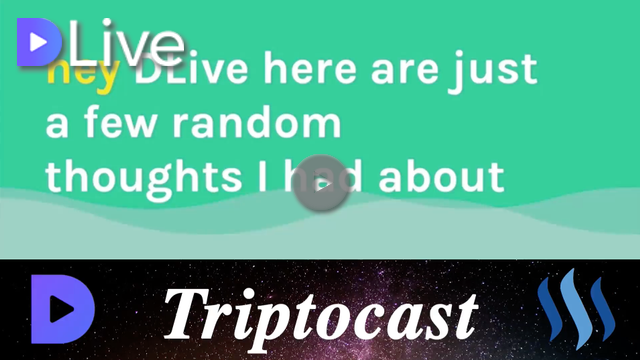 Hey DLive!! I've been paying attention to a lot of content creators recently. Both on Steem and outside the platform as well.
I've noticed that on Steem, many creators have actually started to slow down on the amount of content they put out to Steem. They're writing less, recording less, etc. Their activity is lower in general.
This obviously is because the STEEM price is low. When the STEEM price is low, the price feed is lower and thus, payouts are lower (in terms of fiat).
That last part is the key to today's discussion. The payouts are lower in terms of their fiat conversions, but the amount of STEEM tokens that you earn is actually greater than it was before.
The way I see it, the more STEEM and SP you can collect, the greater your influence and earnings will be within the Steem ecosystem. STEEM POWER is what will power SMTs and what will ultimately allow you to live out your dreams of being a full-time creator, entrepreneur, etc.
Thank you for tuning in today, let me know what you think about these podcasts!! Am I improving slowly and steadily? Let me know in the comments!
My video is at DLive