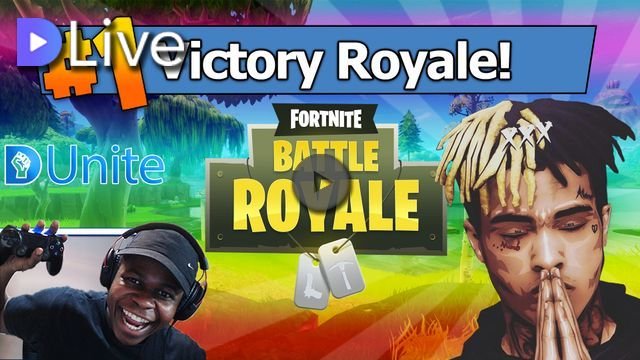 FORTNITE MADNESS W/THE LADS AGAIN ON DLIVE!! #RIPXXXTENTACION
So in today's livestream we'll be playing xxxtentacion music through the whole stream.
Playing Fortnite is such an enjoyable game and I definitely recommend everyone to try it out, therefore, I will be live streaming my experience today so I hope you all enjoy!
FORTNITE FUNNY SQUAD GAMES!!!
I will be live streaming my experience today and try to achieve #1 place! so I hope you all enjoy! So come and join in the fun! And watch me become #1! :D
● FOLLOW TRICKI ON OTHER SOCIAL MEDIA
► Steemit: steemit.com/@tricki
► DLive: dlive.io/#/user/tricki
► DTube: d.tube/#!/c/tricki
► YouTube: youtube.com/TrickiCentral
► Add My SnapChat: TrickiCentral
► Follow My Twitter: Twitter.com/TrickiCentral
► Follow My Instagram: Instagram.com/TrickiCentral
My live stream is at DLive